Have you heard?, have you seen this in the news? The people love him so much, TRUMP is now on live on HIVE!!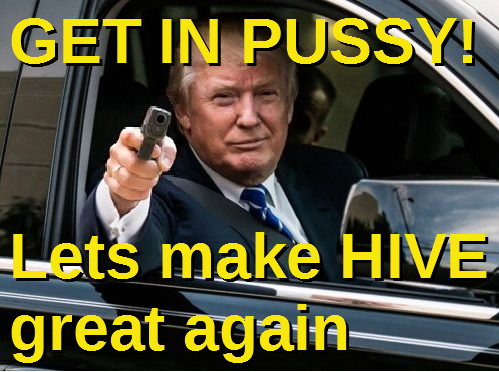 On the 3rd of November 2020, Donald Trump aka "Big Don bear" will run for his second term in the White House. Love him are hate him, the Big Don bear is 1 hell of a character and we are sure to be in for a wild ride as Trump does what needs to be done to ensure his second term. The world will be watching this guy's tweets that are a consistent source of entertainment to tens of millions around the world.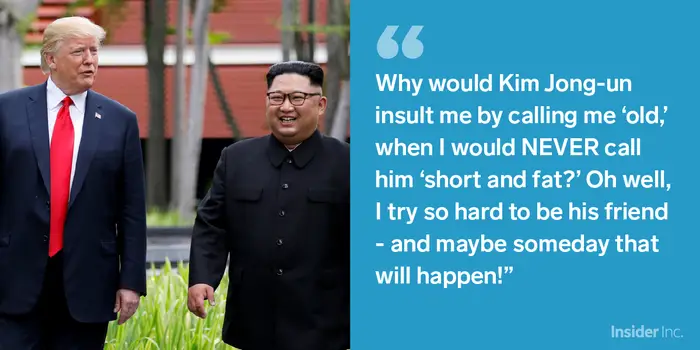 What are Trump tokens?
Trump tokens are a fun way to get involved in the upcoming 2020 election offering HIVE users a chance to take a punt on predicting whether Donald Trump will get re-elected are not. Simple enough, you buy YES tokens if you think he will be re-elected and you buy NO tokens if you think he'll lose. This project will finish on the same day as the winner is announced and payouts will follow within 24 hours.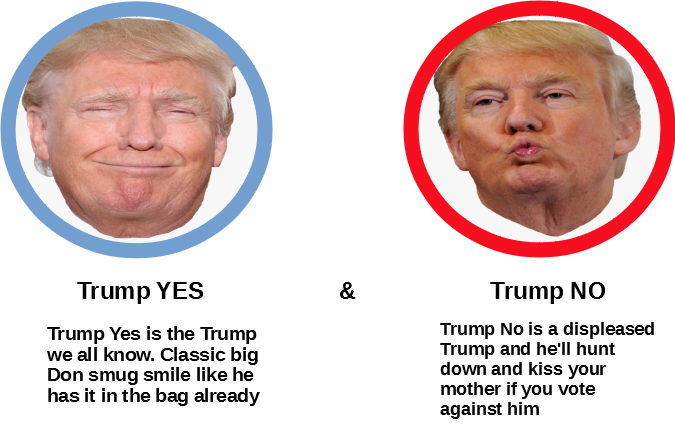 How it works
Decide whether Trump will be a win and be re-elected in 2020 are weather he will lose and be kicked out of the office and buy either the YES or NO token. All monies from both token sales are collected into 1 fund and after the election is over and we have a winner, the owners of the winning token will get their money back plus a split of the losers pool.
Each Trump Yes/No token will be issued at 1 HIVE each
Trump tokens are zero decimal token, only whole tokens can be traded.
Official sales will start on the 15th of July and finish on the 27th of October, 1 week before the election
All monies collected from token sales are held by SPinvest for safekeeping until the election result is released.
SPinvest will release a weekly post each Friday to include election news, token stats, updated odds, prize pool, etc


Example of payout:

After the election when the vote is announced
Winners get PAID!
SPinvest will release a post to include final numbers, how much the winners will be receiving per token owned and when they will receive their payment.
Finally, Trump tokens will be removed from hive-engine and we wait another 4 years.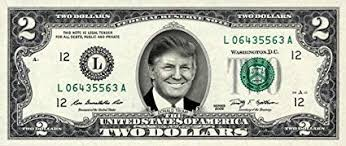 ---
How do I buy Trump tokens?
There are 2 ways to buy Trump tokens and get involved.
- Buy them directly from Spinvest
Send any amount of HIVE in whole numbers to @spinvest with the memo "YES" or "NO" depending on which token you would like. You will be issued brand new tokens within 6-12 hours.


- Buy them from the hive-engine exchange
We all know how hive-engine works. Here are the links to the 2 tokens
Trump Yes - https://hive-engine.com/?p=market&t=TRPY
Trump No - https://hive-engine.com/?p=market&t=TRPN
---
WHY?
WHY NOT? Trumps tokens have been set up to show HIVE users that hive-engine tokens can be made in minutes and used for thousands of different things. We already see them being used for tribes, investing, gaming and a few other things but let's think outside the box here. Why don't we have tokens that serve a single simple purpose and then cease to exist after it's purpose is served? There are really thousands of things the community can do with hive-engine tokens, voting on weather Trump will win are not is one simple use case.
I believe YES tokens will outsell NO tokens greatly which in turn will offer some fantastic opportunities and incentives for people to buy NO tokens if only to hedge off their YES tokens.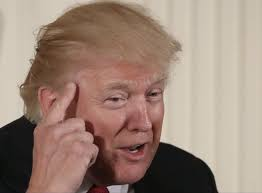 Think about it
---
HIVE embraces you big Don and we'd love to invite and see you drop a blog post with your lastest campaign plans are at least drop a few nudes of your wife on dporn. There are already lots of pick from on Google but a few new ones would be nice.
[INSERTED THE FIRST LADY's NUDES AND THEN PUSSIED OUT AND REMOVED THEM]
But for real, the next 5 months will be a shit storm in the media with this, we will see the same dirty tricks being used by both sides and it's going to be a madness. Show your support today by putting your money were your mouth is and buying some Trump tokens.
Which way do you lean?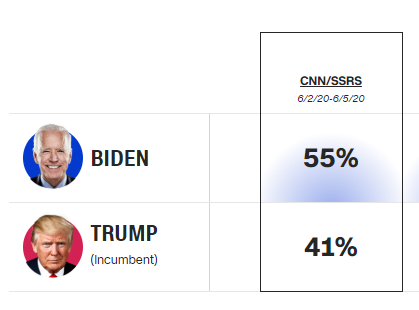 Yes - https://hive-engine.com/?p=market&t=TRPY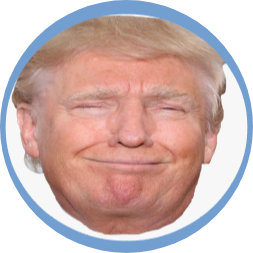 No - https://hive-engine.com/?p=market&t=TRPN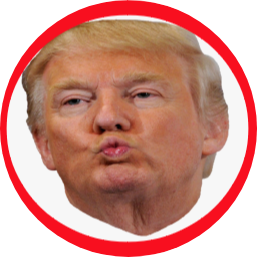 ---
Any questions, ask away!!
Please REHIVE this post to spread the word of this
---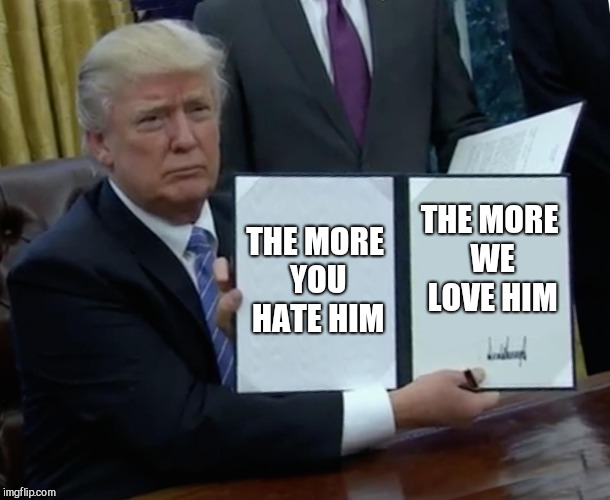 This is gonna be fun. There are just too many memes for this guy!!
Posted Using LeoFinance