SPinvest is a tokenized investment fund/club experiment open to all HIVE users. The concept of SPinvest is to get rich slowly by using time tested methods of earning, saving and compounding long term. We encourage long term investing on and off the blockchain. We hope someday everyone will HODL some SPI tokens that can be bought directly from hive-engine by search SPI.
SPinvest has a proven history of success
---
Hello, many of you will not be aware of SPinvest's Royalty (SPIR) token. It is SPinvests second token that was released 11 months ago. It was set up to reward token holders with SPI tokens, sorta like a mining token. If you are wondering why you have never heard of this token before, it never swapped over from steem-engine to hive-engine last March/April and still resides there. The token was sold through a presale with the actual sale never taking place so only 30 SPIR tokens are in circulation. With saying that, each SPIR token is worth 100 SPI and each SPI is worth 6.5 HIVE so they are not cheap tokens.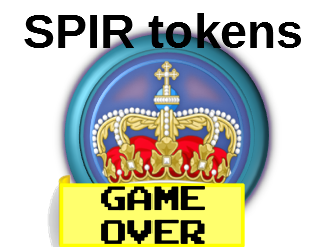 To cut a long story short, it's time to kill this token and move on away from it. The bot that was set up to auto payout dividends has been down for months and paying to have the code fixed is not worth it. Below you can see a token holders list of the people that hold SPIR tokens.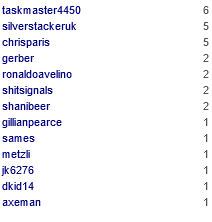 @taskemaster4450, @chrisparis, @gerber, @ronaldoavelino, @shitsignals,@shanibeer, @gillianpearce, @sames, @metzli, @jk6276, @dkid14 and @axeman
Normally i would ask people to return the tokens to @spinvest were they would be burned before funds are transferred but who uses steem-engine anymore and im not even sure if all the token holders are still even active so what i will do instead is transfer everyone there SPI's and then each person can keep thier SPIR tokens as a souvenir, burn them are whatever.
What will be paid out
Each SPIR is backed by 100 SPI token so that is the first thing. Secondly, token holders have not received the past 2 payments so we'll get that sorted and lastly, a small parting bonus of 5 SPI per SPIR for helping to fund SPinvest when it was needed and we were struggling to issue SPI's. Maybe if it was called a miner token instead, we would have issued 10k of them. Bad promo on my part.
Its looking something like this for each SPIR token
100 SPI
+2.93 SPI from weekly dividends
+2 SPI from SPIR dividend
+5 SPI bonus as the project is being terminated early
So, 109.93 rounded up to 110 SPI each
Damn, 30 tokens issued and a market cap of 21,450 HIVE. Not bad
When will you get your SPI tokens?
Soon, really soon. Maybe before you are reading this already. Please go and check your hive-engine wallet.
Time to move on
We were never gonna spend the HIVE to make a new SPIR on HIVE. There were never any plans to issue more. We might come back with an SPI "miner" token but I think that's not likely. These tokens were sold for 100 STEEM each so token holders that bought these and HODLed have done ok with each one being over 700 HIVE today.
Thank you to the people that did buy them, the funds raised from these was a last-ditch attempt to get more SPI's out there and funds were well received at the time. This helped us add around 3000 STEEM POWER to the @spinvest account which of course translated into roughly $540 from when we dumped that STEEM after the HIVE airdrop took place. Bet you dont think about things like that? Well, I'll go one step more and say that, that $540 most likely went into Bitcoin which has 3.5x since then so now the $540 is $1890 are 1/40th of the total fund.
To round up the SPIR journey
13 people spent 3000 ($450) STEEM last March when STEEM was $0.13-0.18 to buy 30 of these SPIR tokens
Each token in 11 months has produced a 21% APY, not including final payment
SPinvest sold the 3000 STEEM for around $540 and bought BTC
BTC is now worth $1890, chuck ching!
To wind down, the same 13 token holders split SPI's worth 21,450 HIVE, SPinvest has $1900 of BTC which at today's prices represents 0.16 HIVE of each of the 94,000 circulating SPI tokens. Amazing results all round.
WELLDONE TO EVERYONE INVOLVED
The SPIR token holders win and SPinvest won as well because of the HIVE airdrop. Everyone's winning, this game is too easy.
---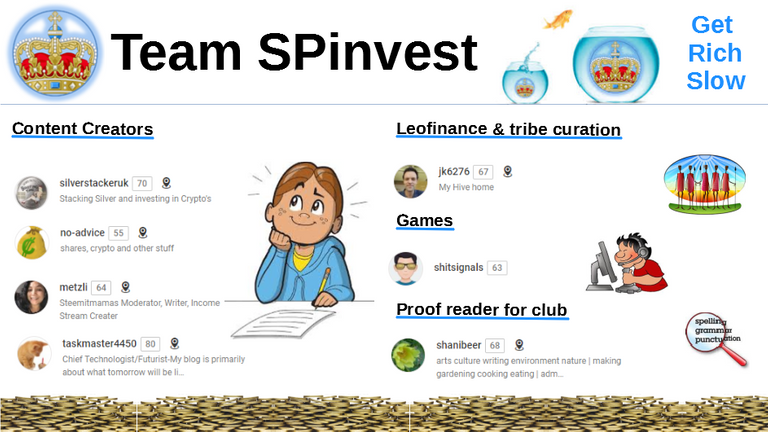 Today's post comes to you from SSUK
Posted Using LeoFinance Beta