SPinvest is a tokenized investment fund/club experiment open to all HIVE users. The concept of SPinvest is to get rich slowly by using time tested methods of earning, saving and compounding long term. We encourage long term investing on and off the blockchain. We hope someday everyone will HODL some SPI tokens that can be bought directly from hive-engine by search SPI.
SPinvest has a proven history of success
---
SPinvest updates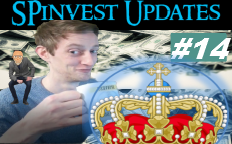 3speak is up and down like a yoyo and im not in the mood to spent 6-8 hours to make a video to find out i cant upload it. I dont think the 4-6 people that watch the weekly video will mind.
Let's jump right as we always do, 6 updates in 6 minutes.
1/ wBTC/ETH LP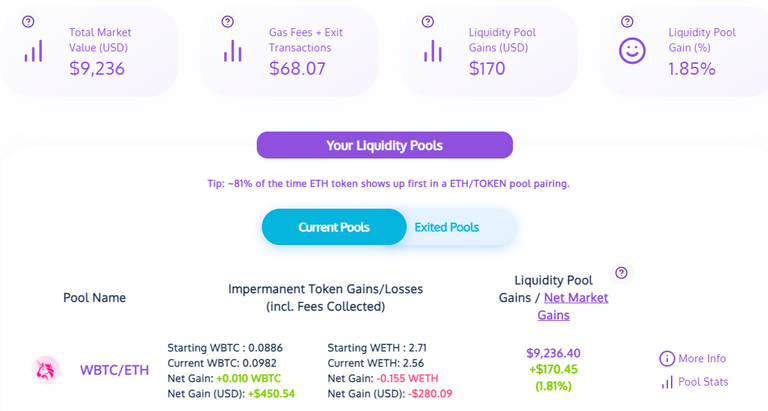 We're in this LP for around 40 days and making around $170 from fees so far. We bought in for $5500 and it's worth $9200 so happy days.
---
2/ Bought into OTOPIS tokens
There's a new investment token on the blockchain and it one worth backing. The tokens project is basically crypto mining. The token operator already has mining rigs set up and pulling in crypto with plans the use HIVE raised from issuing tokens to buy more rigs. A large cut of mining rewards is to be converted to HIVE every week and distributed to UTOPIS token holders.
I sold off some LEO tokens to buy 1000 of these at 2 HIVE each. I was also able to swap 1000 SPI's for 3000 UTOPIS tokens so now we have 4000 of them. There are 15k being sold on first issue which i expect to sell quick and then when div's start coming and people can see that, the token price will go up, finger crossed.

That's our bag :)
---
3/ HIVE
We've all seen HIVE popping off this week and going over 20 cents for the first time in a few months, let's hope it either continues to increase. Each time HIVE moves 1 cent up are down, the fund gains are losses around $3000.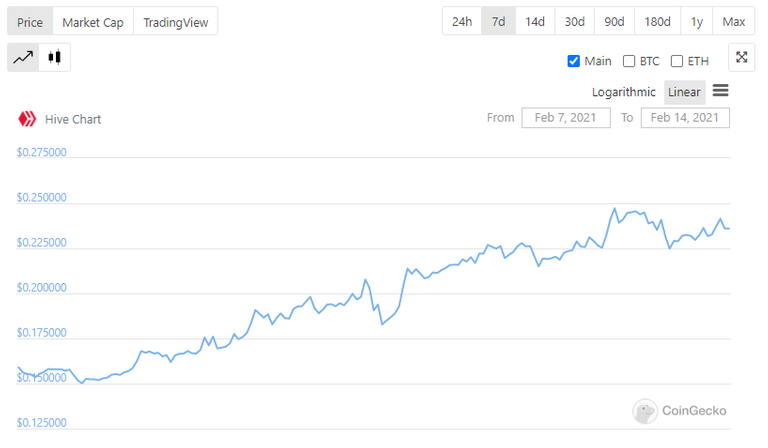 As its a bull year, I dont see us buying into much off-platform stuff as we've already bought what we need while it was on sale last year. Let's hope all the new dapps coming to HIVE after the next few months offer us nice oppuntinyes to invest in some early projects.
4/ SPI token price
Some will notice that the price of SPI token is dropping in HIVE. This is simply because HIVE is worth more. Most of us will have noticed the price of LEO has gone from around 3.8 HIVE down to 2.8 HIVE but it's dollar price has remained stable at 65 cent, same thing is happening with other exchange tokens including SPI and LBI.
Last week the SPI token was worth 7.19 HIVE with a fund worth $101k. This week the SPI token price is 5.99 HIVE and the fund is worth $135k. Less is more when the price of HIVE is increasing. Here is a bar chart showing the 7 days of the SPI token price in dollars.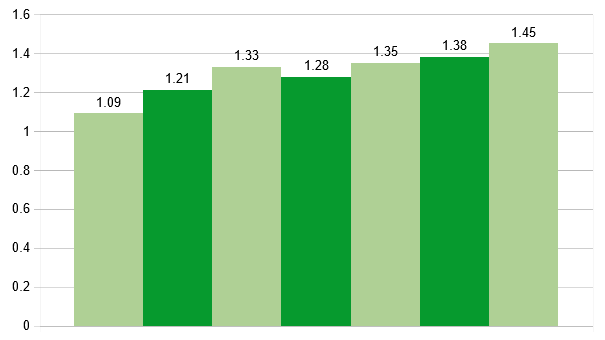 Remember each SPI token is backed with HIVE, LEO, BTC, ETH and LP's. At the start of the bullrun were we are now, the best thing to do is HODL them and have exposure to many things.
---
5/ SPinvest-leo
I thinking the greyster rewards are going to be paid soon to JK's LP. I know he has been saving up LEO all month waiting for this for the next installment into the wLEO LP. It has been building up very nice and is worth over $3000 right now. I see this being worth 5 figures someday as we continue to feed funds in every month.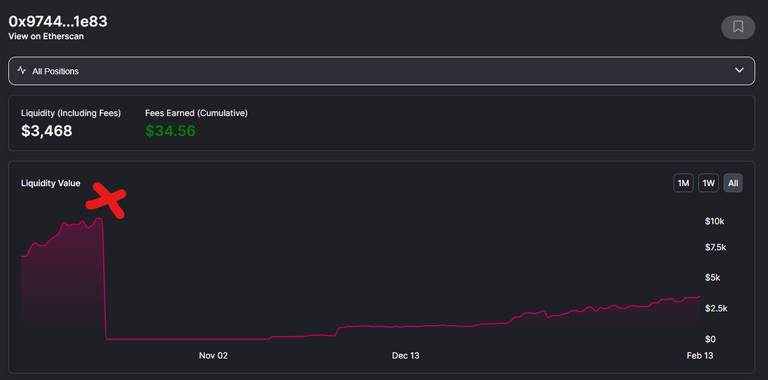 The red X on the chart is from when wLEO LP got hacked. JK was running a pool worth $10k but then. After it got all sorted out, we've gone solo and you can see the grind from zero to $3,500. Shout out to @jk6276 for running the backend of this account and @no-advice for producing content to feed our LP habit.
---
6/ SPinvest week #41 ROUNDUP
Not a bad week, earnings were down but the fund is worth more. Total earning was 1250, dividend pool is 628 HIVE worth 97 SPI tokens.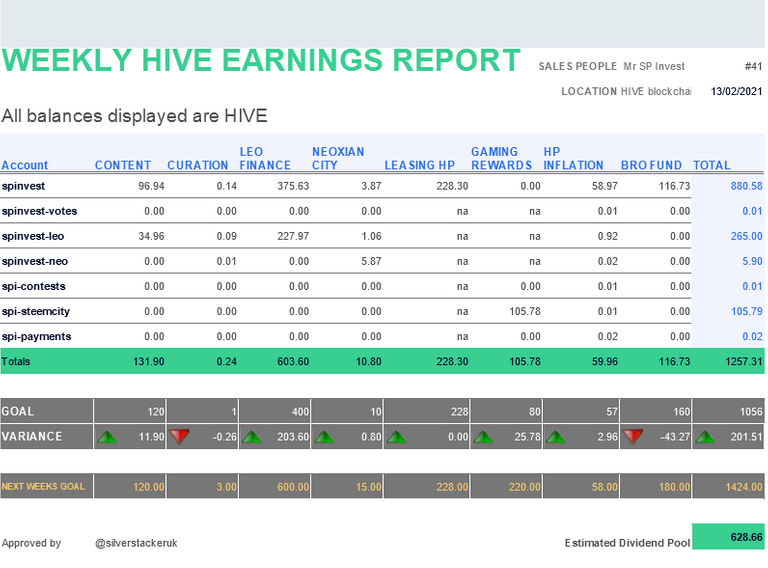 HIVE wallets have 93k HIVE
Hive engine wallets are worth 147k HIVE
Off platform investments in HIVE are worth 329K
Total HIVE value 323k HIVE
Dollar value $128k
---
That's it
That's our bag and as always, thanks for watching the video. I hope you have a productive week and all your crypto bags pump. My name is SSUK representing SPinvest as always.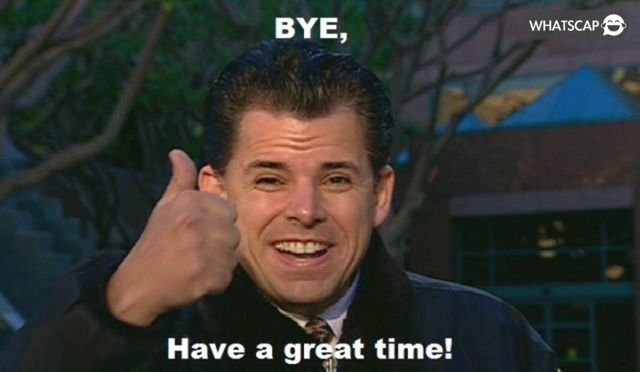 ---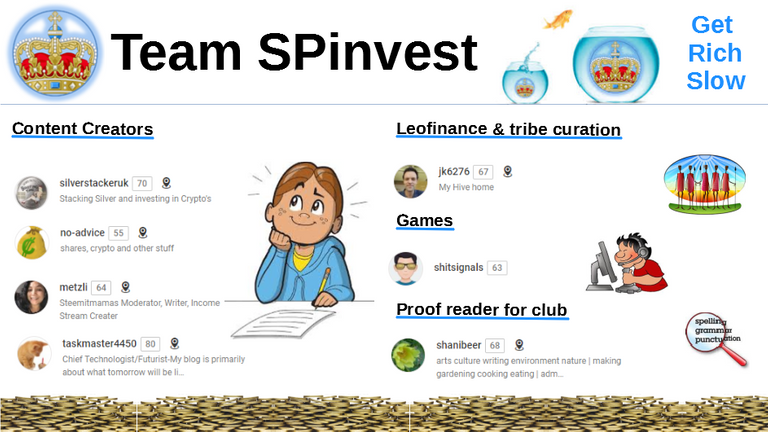 Today's post comes to you from @
Posted Using LeoFinance Beta