SPinvest is a tokenized investment fund/club experiment open to all HIVE users. The concept of SPinvest is to get rich slowly by using time tested methods of earning, saving and compounding long term. We encourage long term investing on and off the blockchain. We hope someday everyone will HODL some SPI tokens that can be bought directly from hive-engine by search SPI.
SPinvest has a proven history of success
---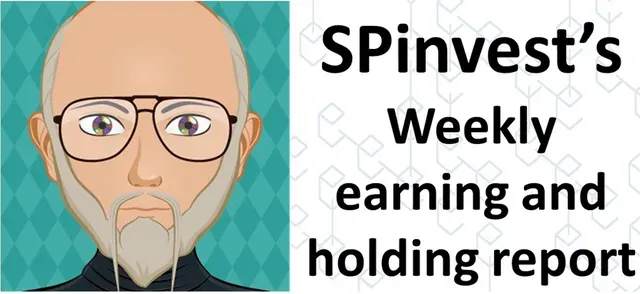 Hello SPIer's, another week is behind and what a week it has been for the crypto space, not such a great week for SPI in terms of earnings but that's not so important when we can see the value of the total fund moon.
Looking into earning, this week HIVE content and leasing earnings are normal, LEO earnings are down, gaming earnings are down and bro fund div's are down. Leo earnings are down mainly because the price of LEO against HIVE has dropped around 25% this week. Brofund div's and gaming earnings are low this week, looks like Dcity's earnings dropped by 50% in a week for whatever reason. On the plus side, the HIVE that we did earn this week is worth 37% more than it was last week.
Looking into holdings, we have a new dividend token added to the fund. It's called UTOPIS and it'll pay us out weekly HIVE dividends starting in a few weeks. The first 15k are on sale for 2 HIVE so I sold some LEO and bought 1000 of them and then I was able to convince the token operator to do a token swap were we did 1000 SPI for 3000 UTOPIS. This sort of swap deal worked out well for us and Bro tokens, lets hope this works out half as good.
Lastly, you will have seen the SPI token price decrease over the past week are so since HIVE has wakened up and its price has started to climb. The SPI token price chart for the past week looks nasty but that's SPI's valued in HIVE that has been going up in value. I wish I kept a SPI dollar value chart so you guys could see what appears to be going down (in HIVE) is actually going up (in dollars). Here is last week compared to this week.
The fund was worth $40k 3 months back, now its worth 3x that amount. You can worry about the falling HIVE price of the SPI token but im not worried at all. It's a result of HIVE outperforming our off-platform investments. It's sending us to the moon.
Its been an ok week. Like i said earnings were not great but the fund is worth $30k more so a few hundred HIVE less in earnings this week dont hurt so much.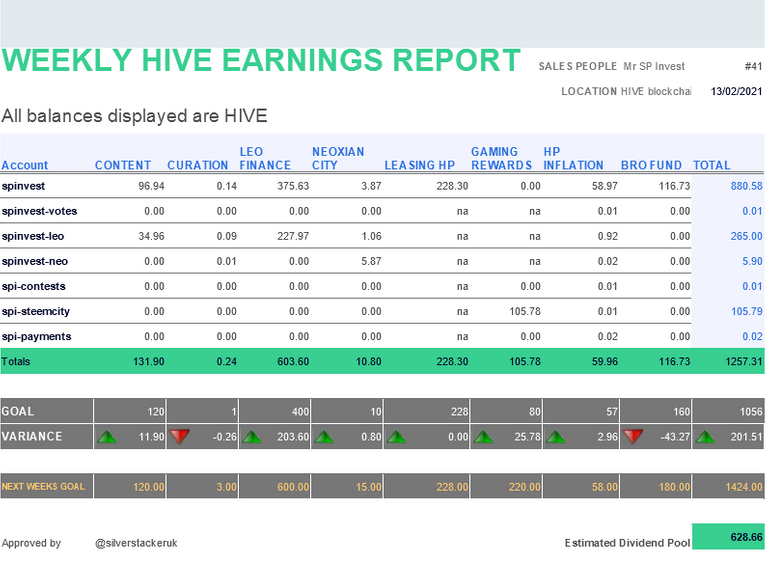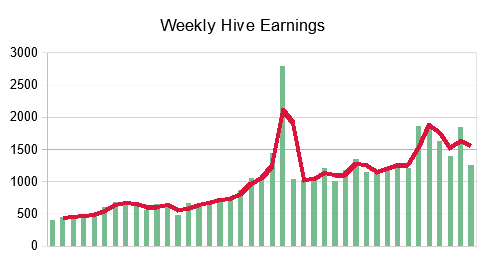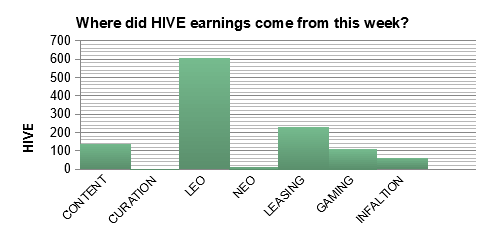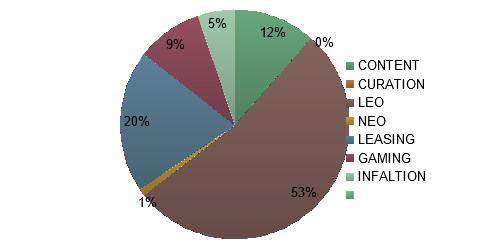 ---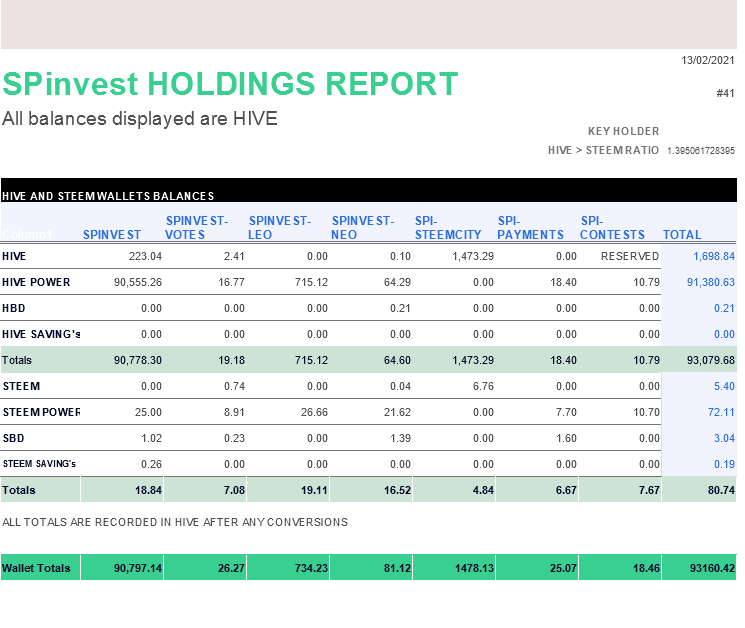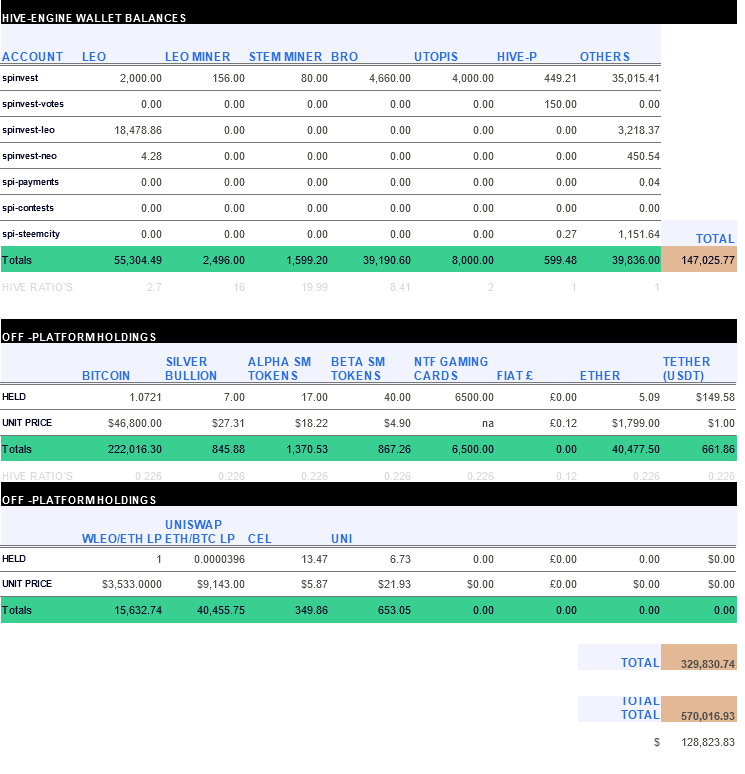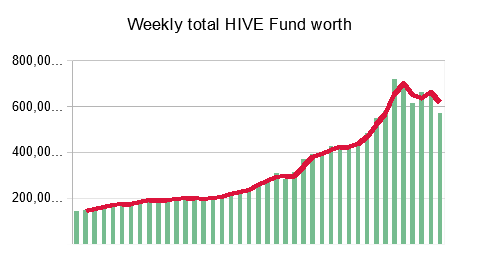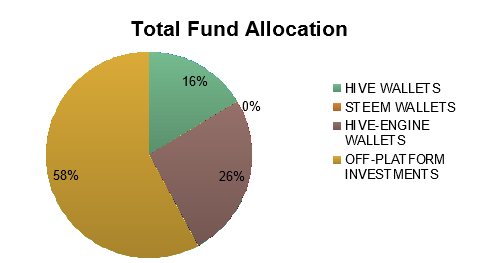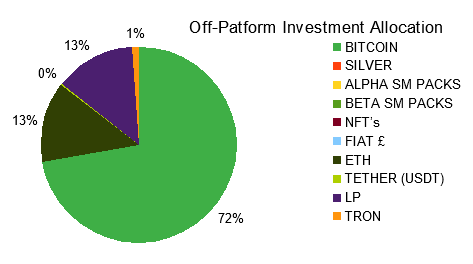 ---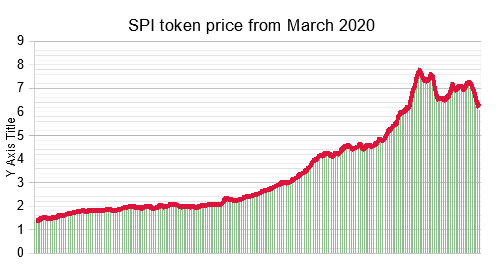 ---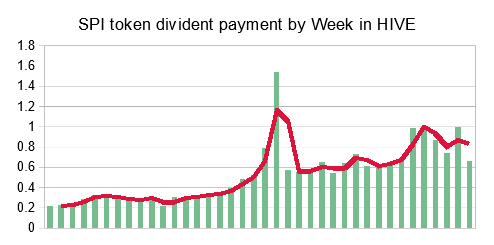 ---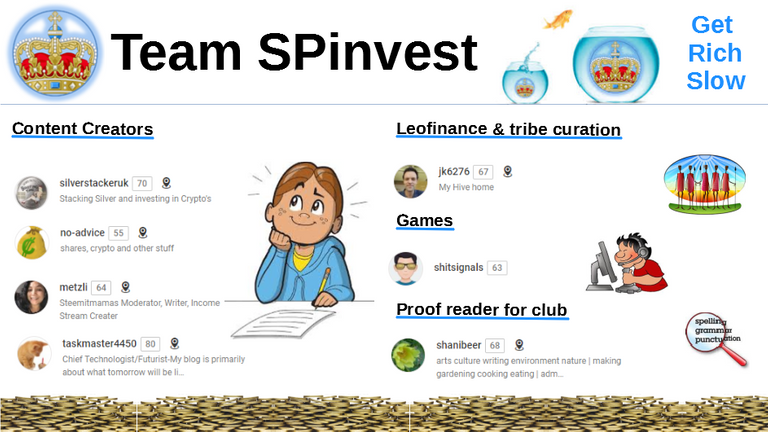 Today's post comes to you from @
Posted Using LeoFinance Beta