SPinvest is a tokenized investment fund/club experiment open to all HIVE users. The concept of SPinvest is to get rich slowly by using time tested methods of earning, saving and compounding long term. We encourage long term investing on and off the blockchain. We hope someday everyone will HODL some SPI tokens that can be bought directly from hive-engine by search SPI.
SPinvest has a proven history of success
---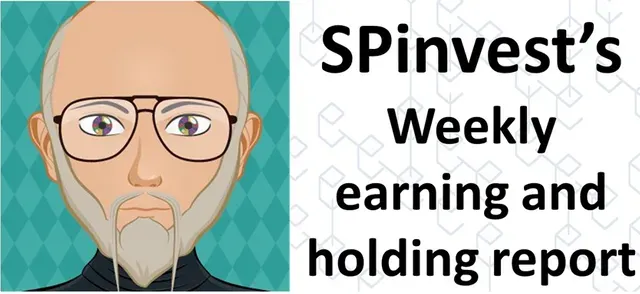 Week 42 is over, only 10 more until our first year on HIVE is wrapped up. Jumping right into earnings, they are down this week again. We earned just over 1000 HIVE, not bad but not great compared to the past month. I see that Dcity rewards are way down and this is a double whammy for us as we run our own Dcity and Brofund is heavily invested in the game as well so our div's from there have been hit. LEO earnings are also down, I guess there are more people using the platform. HIVE content and leasing earning have remained consistent.
For holdings, no major change. We bought into the hashkings presale for around 1500 HIVE so we'll hope this increase's our earnings. Our newish investment UTOPIS will start issuing div's from this Monday which is sooner than expected and very welcomed. We have selected 1 tribe to fund so far, the funding options were sell BTC, ETH are HIVE. I dont like either of those options and selected to apply for a tether crypto loan instead of using 0.11BTC as collateral. Being from the UK, I can get a 0% loan from Celsius, yep 0%. Waiting on it getting accepted for declined.
For the SPI token price. As HIVE continue to increase, the SPI token has continued to decrease. SPI and LEO have been on the same path the past week, we have both seen our tokens valued at much less in HIVE but both hit all-new time highs in terms of dollar value. WIN/WIN from my view, people can get in cheaper, are what appears to be cheaper and people selling out are doing so when tokens are worth there most in $'s.
All in all, its been just another week for SPinvest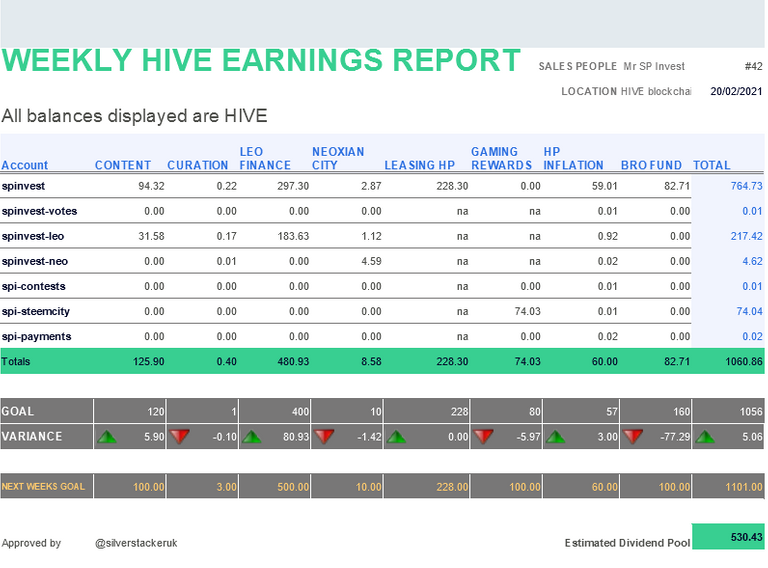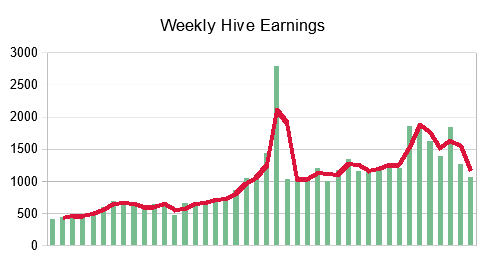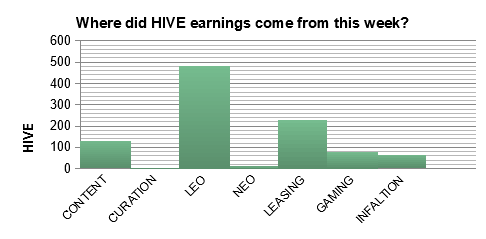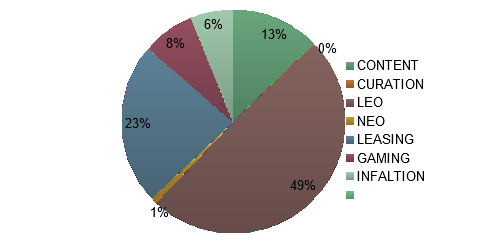 ---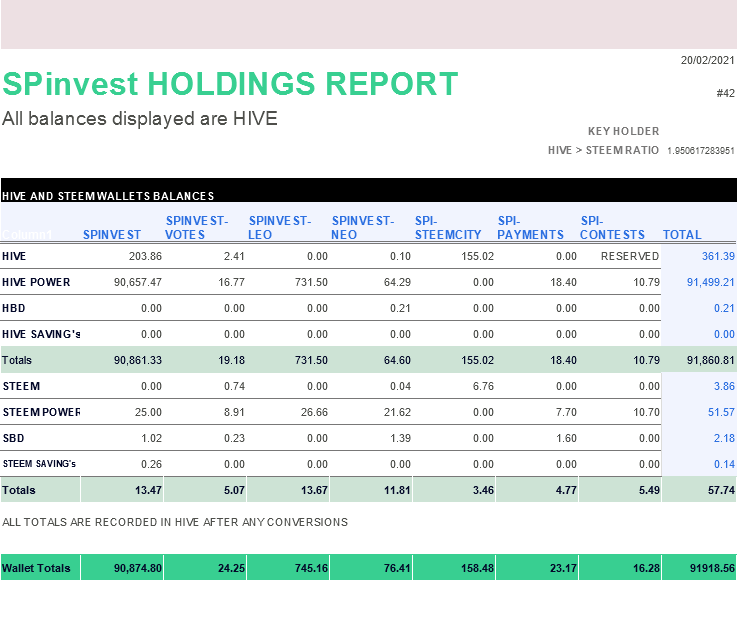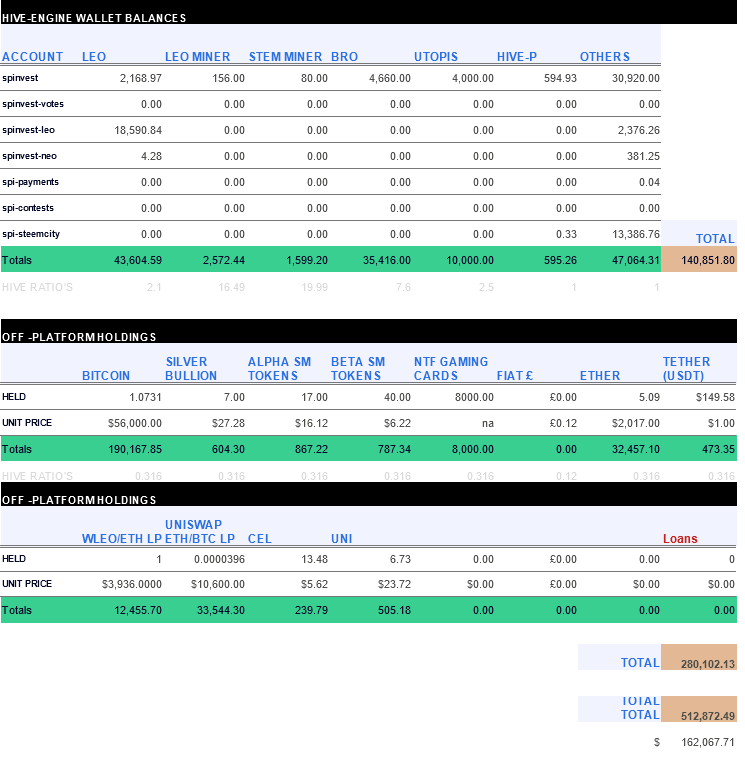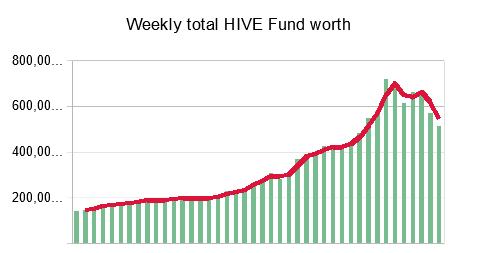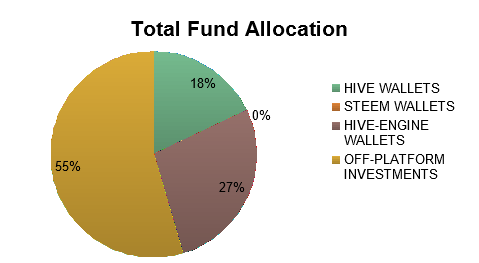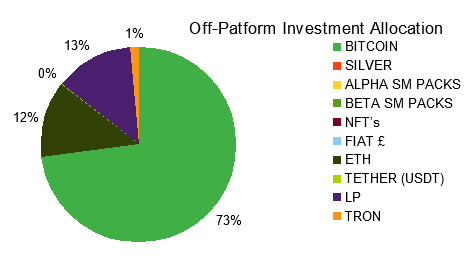 ---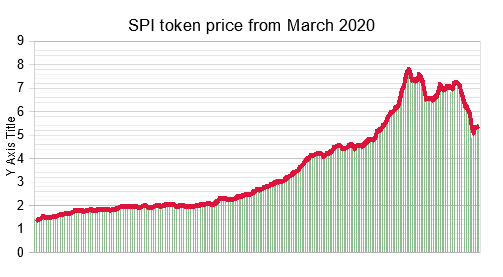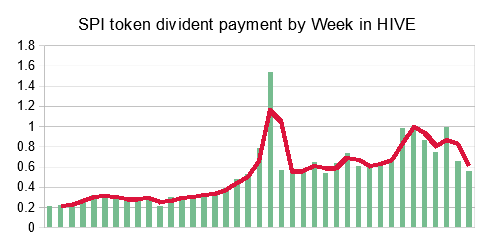 ---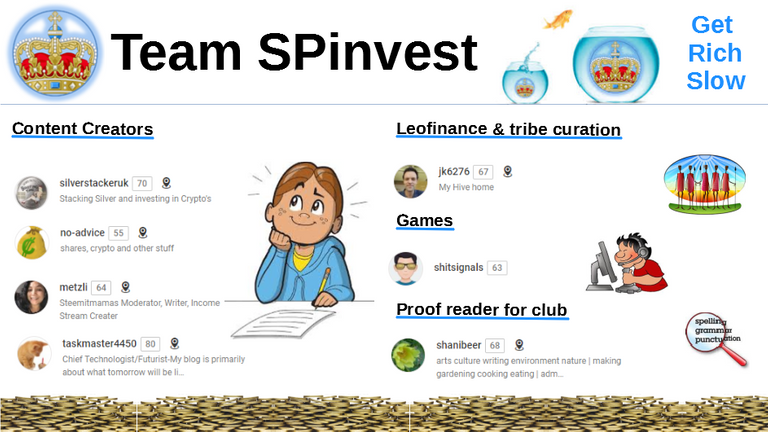 Today's post comes to you from @
Posted Using LeoFinance Beta