SPinvest is a tokenized investment fund/club experiment open to all HIVE users. The concept of SPinvest is to get rich slowly by using time tested methods of earning, saving and compounding long term. We encourage long term investing on and off the blockchain. We hope someday everyone will HODL some SPI tokens that can be bought directly from hive-engine by search SPI.
SPinvest has a proven history of success
---
Hello, SPIer's. With the bull market in full swing, it's time to collect some feedback from SPI token holders in regards to selling our BTC and ETH. What's your number? What price would you be happy for SPI to sell it's holding in both to better increase our chances of preserving our gains from the bullrun we are already in?
Today we focus on BTC and ETH because they are our biggest holdings, more so on BTC because ALT's will normally peak out a few weeks after BTC. I dont see any scenario where we power down our HIVE or LEO wallets and I can't see us selling any of our BRO fund tokens so what else is there? We need all these for producing earnings for growth and dividends.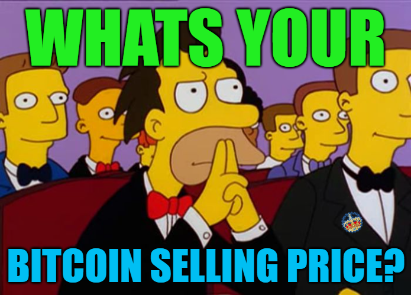 Why sell any at all?
We could HODL long term are we could use the market cycle to our advantage and double are triple up our BTC holdings. Most of us will remember when BTC hit $19.5k in Dec 2017 and when it was trading for under $4k 12 months after in Dec 2018. That's an 80% drop in 1 year. If you had sold at the top and bought at the bottom, you would have 5x more BTC. What if you sold too early for $15k and bought back in too early at $5k, would you beat yourself up on lost gains are would you be happy with 3x more BTC?
RISK
There is a risk involved. If our goal is to hold BTC longterm, when we sell it, we are at risk of the price going up and not coming down. If the price were to moon 10x past our selling price, it would be unlikely for us to beable to buy back the same amount of BTC even at the bottom of the next bear market. Our main risk is selling out to early.
REWARD
More BTC.... the reward is more BTC. If people are saying BTC will hit $200-300k this bullrun, then why not $500k the next bullrun in 4-5 years time? If we hold more than 2 BTC at that time, BOOM, million dollars. Thank you, let's turn it into $5 million :)
My Personal thoughts
I thought I had a good idea of whereabouts we are in the market cycle and in what month we should expect a peak but things are moving fast and im having doubts. I am starting to think the market will peak sooner than expected but still no idea when. We can only react to the market and the sad thing is we will only know the market top 3-4 months after it comes in and we can see it clearly in charts. I understand some people will not want to sell any BTC are ETH, I get that but and it will not be easy for me to pull the trigger either but as an investment fund, we should really take advantage of selling things when they go up to preserve some dollar value, giving us a chance at entering to next bullrun with a stronger position could be an epic turning point for SPI. I've never lost money selling something for 5-10x more than I paid for it but I've lost money from HODLing to long.
I think if we sell at $200k which is 10x the last market peak, we can't go wrong even if it goes $500k before the bubble pops. Some people are saying because institutional is entering the market, the pullbacks will not be as aggressive. Not really thinking about the buyback price, this bull runs top will help us with that number for when we need it. Traditionally, the price will correct just over 80% each time and selling at $200k would still afford us 2 BTC if tradition stays true.
I personally think the reward outweighs the risk based on past history. I believe this strategy will only work for 1 are 2 more market cycles. After that, the crypto market will be to mature, prob worth tens of trillions of dollars and the days of 20% green candles will be long gone and Elon Musk tweets only move the price a fraction of a percentage (still worths tens fo billions). If we are going to turn SPI into something worth something, we have to take advantage of these opportunities while there are available.
What price do think BTC will peak at this bullrun?
What price would you be happy to see and then think, oh SPinvest is selling our BTC. YES!!! with a fist pump!
What would that number be for you? Even if you would prefer to HODL, what would that number be?
Do you think BTC can go to? $300k?, are even $500k? What around $100k? would you be happy for SPI to have $100k in the bank ready to buy everything on sale during the next bear market? What would your personal moon price be? Mine is $200k, dont ask me why. I just figure it went 20x in 2017 so it could go 10x in 2021. It might go higher than that, it could go on a violent last run to $300-400k or it might never go past $100k. For me, I would be happy to sell at $200k, if it continued to go to $300-400k, I would not care. If it never goes to $200k, im happy to wait until it does. What about you?
Let me know in the comments below what price you think BTC will go to
This could all be mute
BTC could be hitting it market cycle peak right now and maybe $50k is as high as it goes, in 4 months time BTC could be trading for under $15k, billions of dollars exit defi and ETH drops to under $400. The whole market would enter crypto winter 2.0 and we'd get back on the grind to prepare better for bullrun 2025.
Im just looking to gather up as much feedback as I can so that I am better able to decide what active token holders want as a whole. Im guessing about 9 out of 10 if not more SPI tokens will not see this post. People are busy and we all miss more posts than we read so I will most likely be writing a post like this again. Reworded in a different way but with the same goal of gathering feedback. We could do some voting but when it boils down to it when the time comes, the market will not wait for us to vote and having a feeling of what SPI token holder are ok with helps greatly. Having lots of feedback from as many tokens holders as possible paints a better picture of what people want.
PS
I understand this is not a game and selling any of the funds BTC balance will not be easy. It's not like oh, BTC has hit $200k, time to sell. Sometimes my actions are seen as robotic and maybe misunderstood but I always delay on selling anything belonging to SPI, I dont mean put it off I mean at the selling screen on whatever exchange in on. I normally have to force myself to sell anything and the process takes 3-4 minutes before I pull the trigger but I have seen myself on the selling screen for 30+ minutes running scenarios over in my head. I understand what im doing, sticking to a plan, might not always be the correct move but I understand why I do things. Just saying, not always easy selling something you want more of but if something goes 5,10-20x, we have to sell are at least take some off the table. This is when we battle with our gut feeling to HODL when crypto is at it peak, this is the feeling you need to learn to go against. Im highly motivated to see SPI dollar value increase over time and cashing out is a very important part of investing and building wealth. There are people that bought SPI tokens for 12 cents and now they are worth over $1.20 each. That sort of shit gives me a buzz. When $5 an SPI token? Go hard (conservatively) are go home! haha
---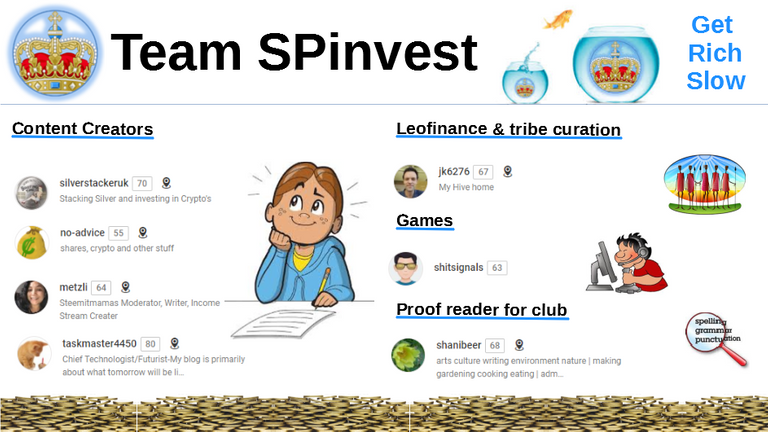 Today's post comes to you from @
Posted Using LeoFinance Beta