Hello everyone and happy Friday to you. As we come to the end of 2020 and 2021 only a few weeks away, what do you think SPinvest should get involved with next year?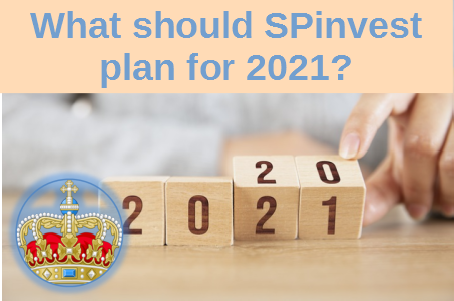 Think back over 2020 briefly, Justin Sun, HIVE hard fork, Defi explosion and SPI tokens x4 in price. We've invested heavily into bitcoin and ETH, introduced EDS and recently LBI and increase weekly earnings 200%. Not a bad year when we think of it like this.
What do you think SPinvest needs to do in 2021?
The fund is set up for 2021 folks. The plan for our holdings during 2021 is to sit on them and wait until next December as I think that's around the time we will have decisions to make but the rest of the year? Let's get some feedback and idea's rolling around. What does SPinvest need? Keep in mind, we are limited to what we can do coding wise.
More tokens?
Investment tokens, income tokens, farming tokens, higher risk tokens, stable token, gamified tokens are anything else.
Build/create something?
website, game, provide a service/invent a service that does not exist
Look into wrapping SPI, EDS and LBI
Let's get some feedback going and get token holders engaging
Posted Using LeoFinance Beta