Hi everyone,
For some time I'm experimenting with crypto casinos to build a strategy that can bring a passive income, and additional fun.
From this perspective, the best option so far is BetFury. Crazy simple and awesome... They have their own token (BFG), which is mined with every bet you make.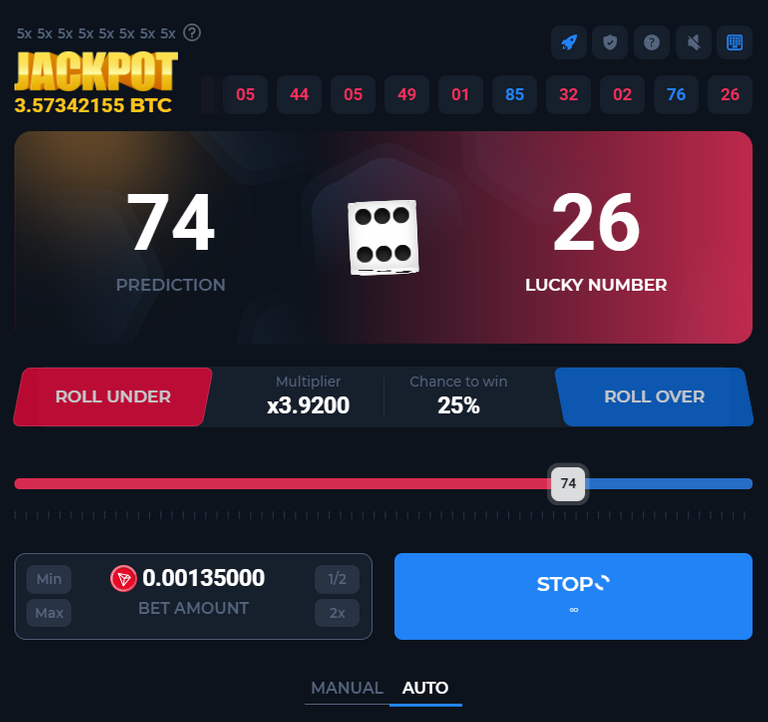 You make your bets on the favorite game, and independent if you win or loose, some new BFG is minted, and deposited in your account. And at the end of the day, a part of the casino's earnings are distributed to all the BFG holders.
I just love it! You have fun while making your favorite bets, and you increase your share in passive income.
And now the big news:
Drumroll....The event that all true Betfurians have been waiting for is so close! Dreams Come True! Just imagine - the BetFury's BFG token is going to become a liquid asset very soon. Once it appears on an exchange, everyone will be able to buy, sell and exchange it. Are you ready?
No details shared at this moment, but I expect it to happen soon... because the announcement came with a "listing party" which will last for two weeks: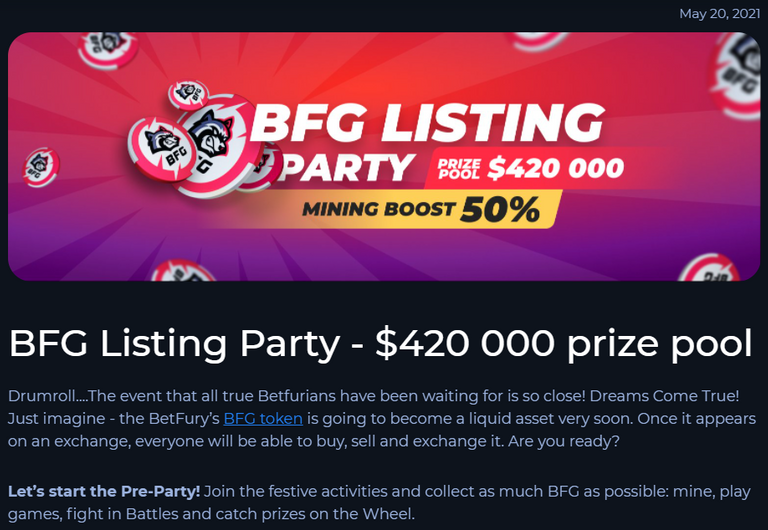 To get a glint of what you can expect: with few dollars and small automated bets, I was able to collect 450 BFG in the last 3 days. Awesome cool!
If you want to give it a try, use my referral link and let me know your BetFury user account, so that I can share some goodies with you. Referral link: https://betfury.io/?r=5ff1a01171409d7a5ef684ac
Posted Using LeoFinance Beta