I have said several times in previous posts I have made through @leofinance that blockchain games are a very enjoyable and easy way to have a passive income.
One of those games that rewards me every day for the time I play is @risingstar.
My singer has now acquired several skills and has also become more famous by gaining more fans every day.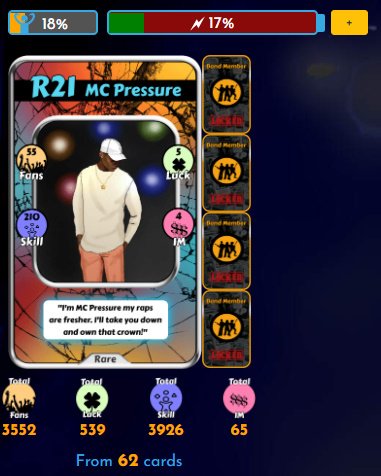 So today I completed the 500 missions, something I have been waiting for a long time, and my favorite @risingstar gave me a gift pack of cards.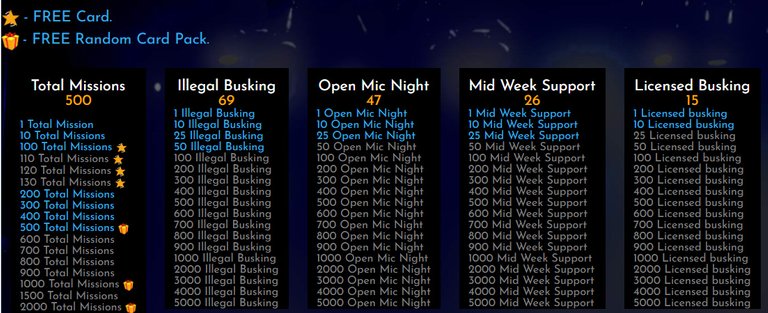 I was looking forward to opening this free card package and today the time has come.The pack includew inside one rare card or higher. Let's go see what I found inside ...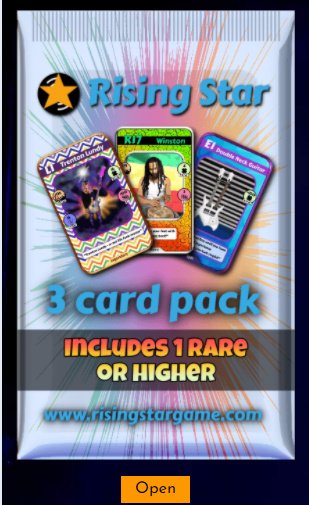 Oh...i am very enthusiastic with the first card, MC Pressure ,because I needed a card that would have enough skill and fewer fans so I could lower my ego so I could get more starbits from the missions.The joke is that yesterday i was looking at the market to buy this card and now i earn this for free.
The other two cards is not so good but its ok.
You can start playing now this amazing game and earn some tokens and if you want you can use my referral link below.
https://www.risingstargame.com?referrer=steliosfan
Posted Using LeoFinance Beta