You are very busy today and may you miss the market values?
The king of cryptocurrencies continues unabated his upward crazy course hitting one record after another every day.
So today Bitcoin reached the record amount over $ 33000 with gains of $ 2880 in the last 24 hours.
No one knows where he will stop his crazy course but what is certain is that he made a very good start in 2021 and makes a lot of people very happy.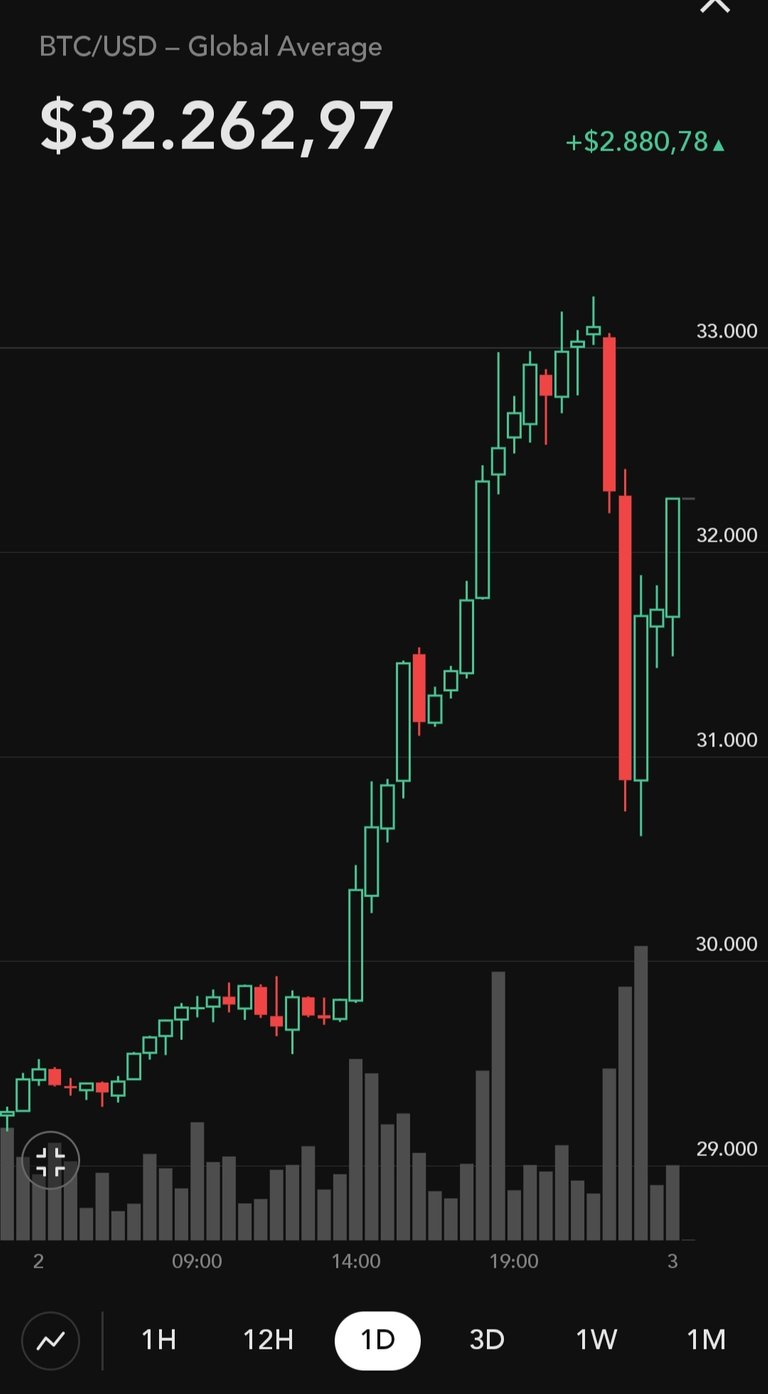 At this time is currently trading at 32262$
My prediction is that Bitcoin price until the end of February will reach 45000-50000 $ !
What is your opinion?
Posted Using LeoFinance Beta