In the last few days the @Cryptobrewmaster has been constantly upgrading the game and yesterday I finally discovered them but without getting too excited because I still can't use one of them.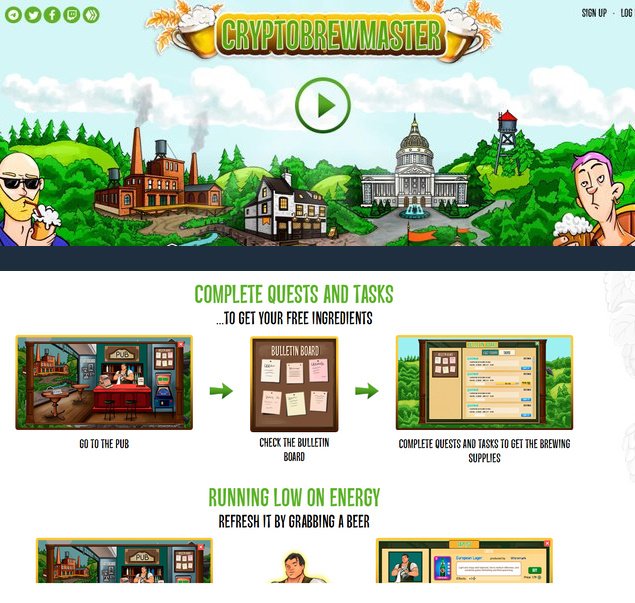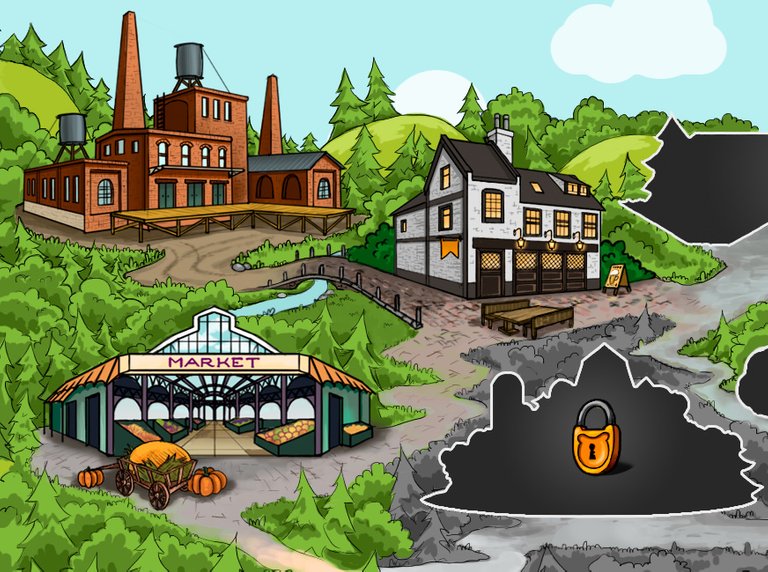 One of the changes that took place, which is the most important, is a new building, the Μarket .
We all expected this upgrade in the game because you can finally sell and buy the ingredients to make your beers.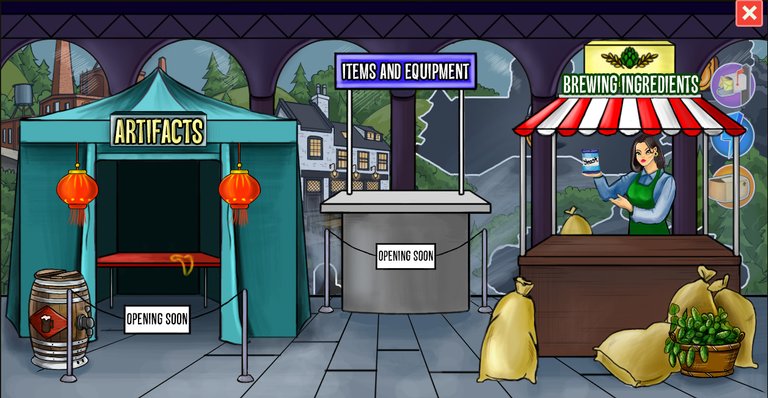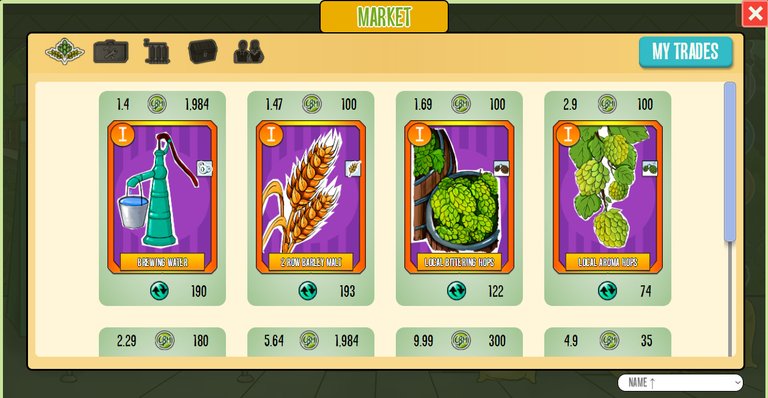 Prices vary from seller to seller but this is the trade. Everyone sells and buys at whatever price they want.

Another item added is a new ingredient, which I got, but unfortunately I still can't use it to make some beer. Maybe in some next upgrade there will be some new beer recipe in which the present ingredient should be used.
In general, I am satisfied with the development of the game.
If you want to start brewing some nice cold beers you can use my referal link below.
https://www.cryptobrewmaster.io/game/invite?ref=1e4ebf603cf74db9bc4265692b4e4a0c&code=AlphaBonus
Thanks for your time!
Posted Using LeoFinance Beta