I started dealing with cryptocurrencies purely from the blogging space and so far this is my main occupation with them.
I had a hard time at the beginning but later with the daily friction and with the valuable help of friends λικε @katerinaramm , @cryptomaniacsgr , @nikoleondas , @filotasriza3 ,@knowhow92 , @mindtrap , @trumpman through the hive I have now reached a satisfactory level.
About two months ago I wanted to deal with trading and try my luck and skills in a completely different part in the field of cryptocurrencies.
This move was scheduled to take place earlier but unfortunately I did not have the capital to be able to make it.
As I mentioned above, I started trading timidly, converting some forgotten Eos to BTC.
Reading an old @trumpman post about THORChain (RUNE) I decided that my first trades would be with this currency.
I was very lucky with my first trade because i bought 100 Rune at its early stage for about 0.40 $ per Rune.In total I gave about $ 40.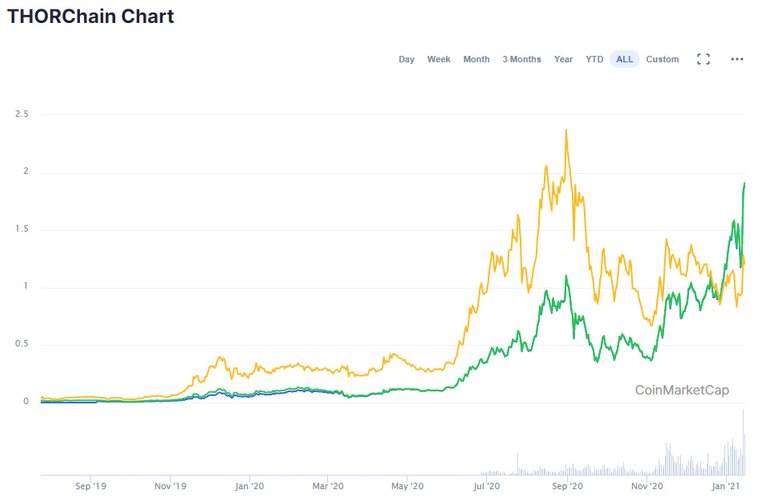 At one point I sold about half to buy ethereum which I invested in the WLEO / ETHEREUM pool.
After that moment I started trading selling at a high price and buying at a low.

Today Rune hit a new ΑΤΗ at $ 1.92 / Rune and I have now almost multiplied my initial capital 5 times more.I hope to continue this profitable trading for me with this great coin!
Not a bad profit for about two months !!!
Posted Using LeoFinance Beta