This period we live in one of the best days of many cryptocurrencies and of course the King of crypto which is undoubtedly Bitcoin.
It reminds me a lot of the period when I started dealing with cryptocurrencies which was once a bull run period.
Today Bitcoin price hits another one ATH at the price of 40000$.
But also my favourite Leo hits the one ATH after the other with the new today ATH at 0.48$.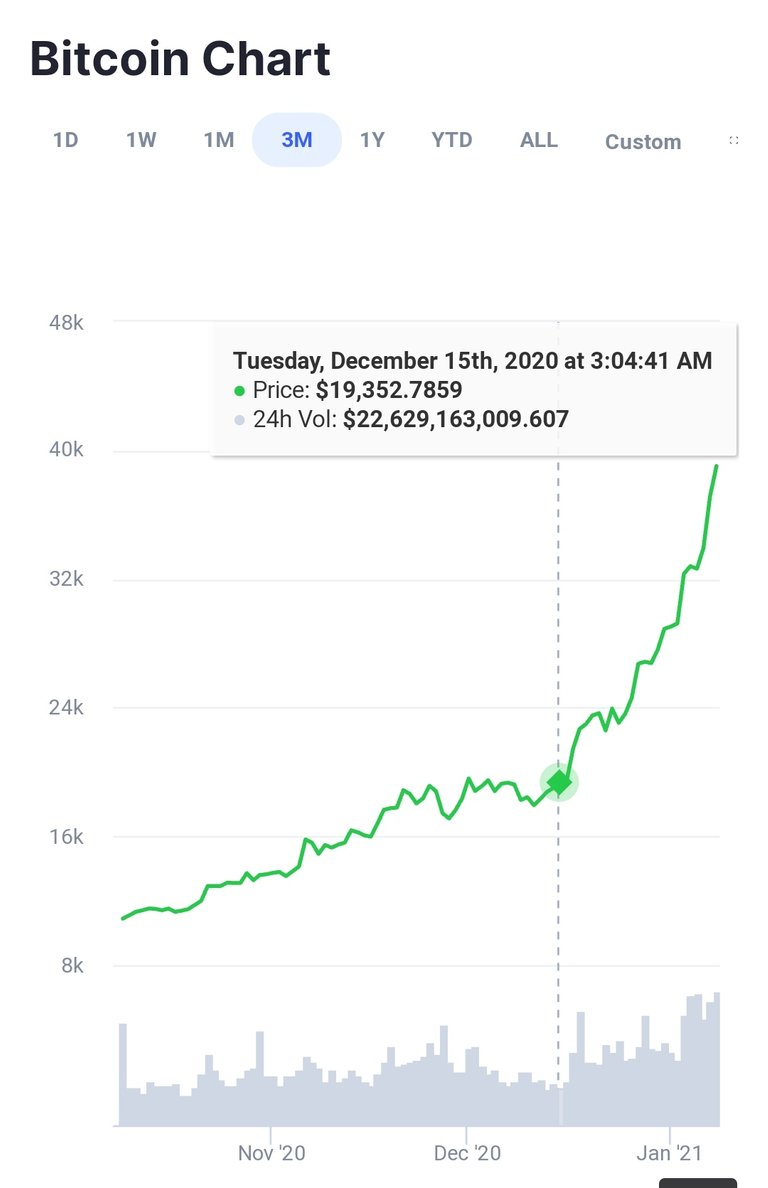 If we see a little back to time Bitcoin have almost rise its price 4X at last 3 months and this makes happy the bitcoin holders.
Impressive ....
But at the other side we have Leo...
Hmm...lets see its price...when i started deal with Leo (before 6 or 7 months ago) its price was below 1 cent.
This was a great opportunity for me to buy a cheap coin with great potential future.
Now i am convinced that i made the right move at the right time.
Leo at last 3 months has launched its price from 0.03$ to 0.48$ .
Did you say something???
16 times up its price...
Now you know the right answer to the title of this post...if i had Btc i would sell everything to buy Leo.
And of course now that i have Leo I would not sell under any circumstances to invest in another currency including Bitcoin.
What would you do???
Posted Using LeoFinance Beta