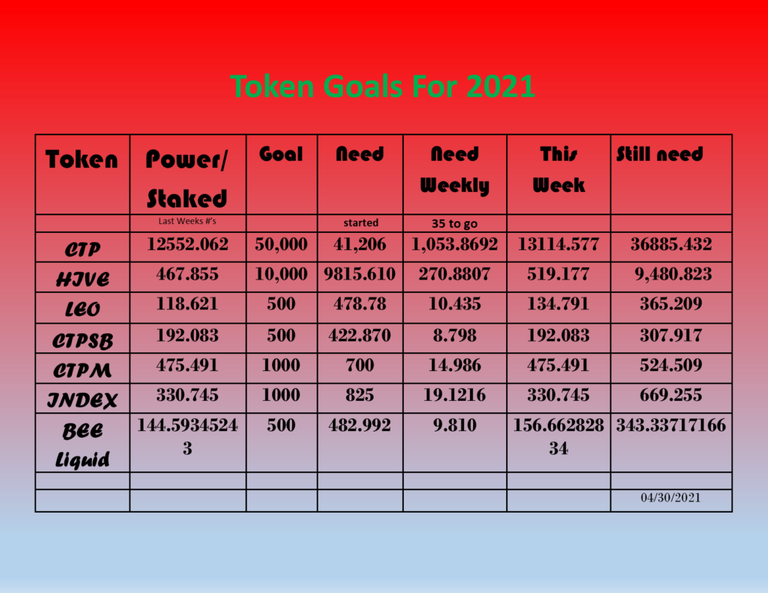 Weekly update to my goals.....
It's been just about 4 months since I put these goals down and been working hard to make it happen. It's been exactly 13 weeks and I still got 35 to go and it has been a real adventure so far.
A lot of ups and downs but it's been exciting and rewarding! This week I earned more #LEO than ever, a whole 6+ to be exact, that was really exciting to me cause #Leo and #HIVE seems to be the hardest for me to earn.
This week I want to look at things from a different perspective. Looking at the accomplishments I've made from where I started to where I am now.
When I started these goals, I had just 41.206 #CTP tokens and now have 13,000+, #hive has been a real battle and I know it will be until I start earning more and/or until I can dedicate most of the fiat I bring in to hive, not much change there but it's growing slowly.
Moving on to LEO I thought this was going to be my greatest challenge but it seems to be growing much faster then anticipated. I had only 21 Leo when started and now I hold 134+ LP, so exciting!
#CTPSB has grown to 192+ making a difference of 114 ctpsb tokens when I started with a mare 78 tokens.
#CTPM & #INDEX have taken some great strives. I started with 300 CTPM & 175 INDEX and now am almost halfway to my goal of 1000 CTPN and about one third of the way to my INDEX goal of 1000.
I need to have liquid #BEE and started with only 18 and have grown to 156+. I am having such an amazing growth period that things can only increase from here.
Thank you all who have taken the time to read my post and upvote them, without you, my growth would not have been possible. It's great to be a part of this awesome social media platform!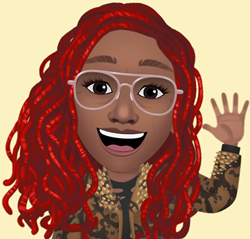 Charletta Allen....AKA; SuccessChar
Posted Using LeoFinance Beta