Nearing One Token Goal-- YAY!!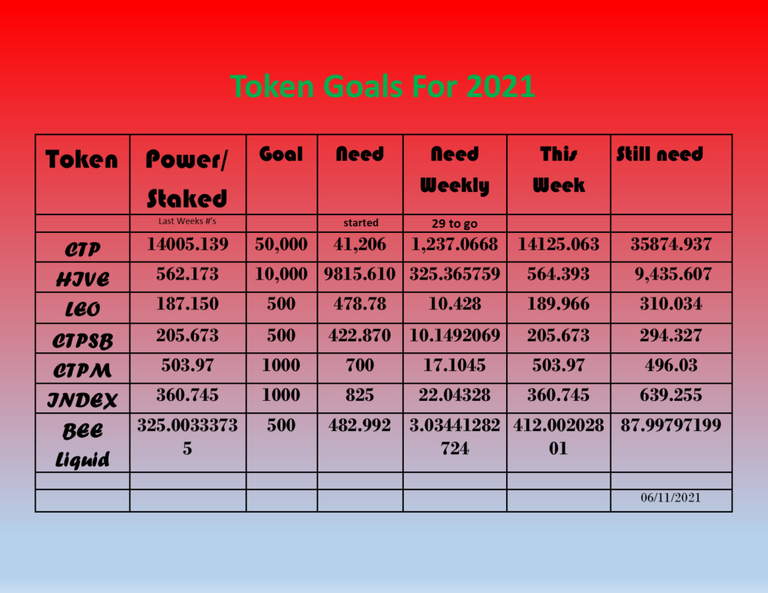 Weekly update to my goals.....
Looking good and moving up!!
This weeks buy put my liquid #BEE over the 400 mark and now to home plate. I should be able to reach this part of my goal next week and then I can move on to the next part of my strategy to help reach my goals.
Once I reach my #BEE goal I plan to move on to obtain the other to tokens with a goal of 500, #LEO and #CTPSB. Being a third of the way there This should only take about a month a long as market prices are down a bit.
Of course the other tokens will stay pretty much where they are unless I earn some to power up.
#CTPM and #INDEX usually have to be bought unless I win some from activities in #CTP.
The bigger rewards in #CTP and #HIVE will mainly grow thru commenting and curating which I don't have a lot of time for right now, but I'm okay with that for the moment.
Well that's all for now, see ya next week!
Posted Using LeoFinance Beta
---
---