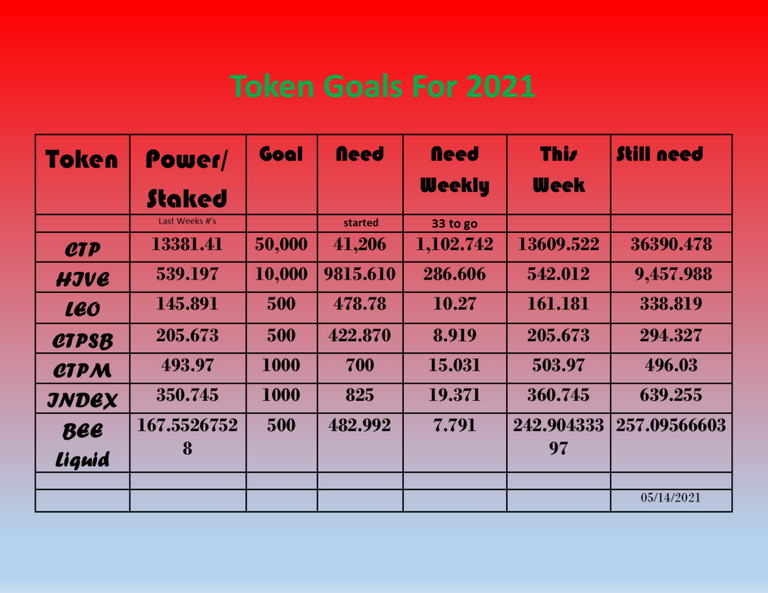 Weekly update to my goals.....
Last week I talked about how to get to the of the smaller goals so that I can then concentrate mainly on the bigger goals.
And here's what happened this week;
When I started looking at my stats and buying what I needed I forgot about the plan I started on and started to buy some of the other tokens. Then suddenly I thought, 'What am I doing? I'm supposed to be starting my plan this week." So I took a step back and took a look at my plan.
So as a result I then said ok let's see how much #BEE can I get. So I was able to get a little more than 75 BEE. I could have gotten more if I had of remembered my plan from the start. Anyways it worked out fairly well. I am now nearly halfway there and in a couple of weeks I will have reached my goal for BEE and can then move on to the next.
Till next week ........
Thanks for taking the time to follow my progress!!
Posted Using LeoFinance Beta