We all were waiting for the point that cryptocurrency would go mainstream. When was that going to come and how far away from it are we?
According to a recent survey, a case could be made that we are already there. Now, please do not misunderstand, this does not mean that the majority of people are using cryptocurrency. They are not. We still have a while before we reach that point.
We do see the number of people who are getting some type of exposure to cryptocurrency picking up. Over the years, we saw the same thing with the Internet. Usage started low yet grew over time. We are seeing the same thing with cryptocurrency.
Bitcoin garnered a lot of attention since its went live. This is something that started the process of getting people familiar with this asset class.
As we compare the path of cryptocurrency adoption to the Internet, we can get an barometer of how we are progressing.
Here is a chart of Internet usage as a percentage around the world. We will come back to this is a bit.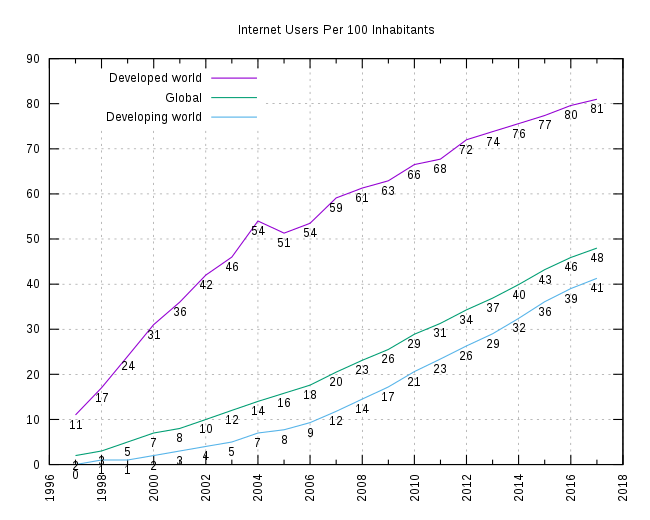 Source
A recent article in Newsweek revealed some interesting results.
About 46 million Americans now own at least a share of Bitcoin—that equals about 17% of the adult population. And some of those people are looking to integrate the cryptocurrency into their personal financial plans—including their life insurance.
This means that Bitcoin is starting to penetrate the psyche of the American public. It also tells us that it is only a matter of time, if it has not already, before it spreads to the rest of the world to a similar degree.
Looking back at the chart, we see the 17% figure is also the same number we see for Internet usage in the developed world in 1998. Hence, from this perspective, we are near the end of the last century.
While the Internet was not used by the masses at that time, it wasn't such a foreign concept. Also, we need to look at the pace of growth from that point. It took only a few years before it jumped to more than 1/3 the population.
There is a major difference between that time and now. Today, we are dealing with a more technologically advanced society. This is pushing many to believe that cryptocurrency adoption will actually outpace the Internet rates. It is especially true in the non-developed countries where infrastructure was a challenge. Many of those people are already online.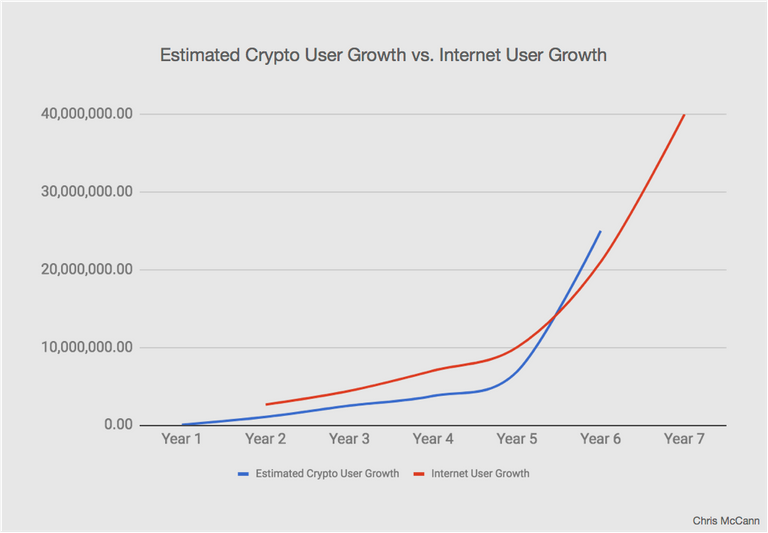 Source
All this is promoting the idea that we could see a billion cryptocurrency users within the next few years. If the developing countries see a similar path as the developed, or even exceeds it in some instances, the numbers will get big rather quickly.
Of course, Bitcoin ownership and cryptocurrency adoption are two completely different things. The former is still pushing the idea of cryptocurrency as a financial instrument. For most, especially in the United States, it is something that is bought, similar to stocks. This is the first stage, the entry point if you will. However, for the masses to truly embrace it, there needs to be more.
Here is where we see development entering the picture. Cryptocurrency, to most, is something that is bought, not used. We are going to have to see this shift in mindset take hold. To get there, it makes sense that the transition will happen when people start to use applications that reward them, or utilizes, cryptocurrency.
Once this happens, that is when things will really go parabolic.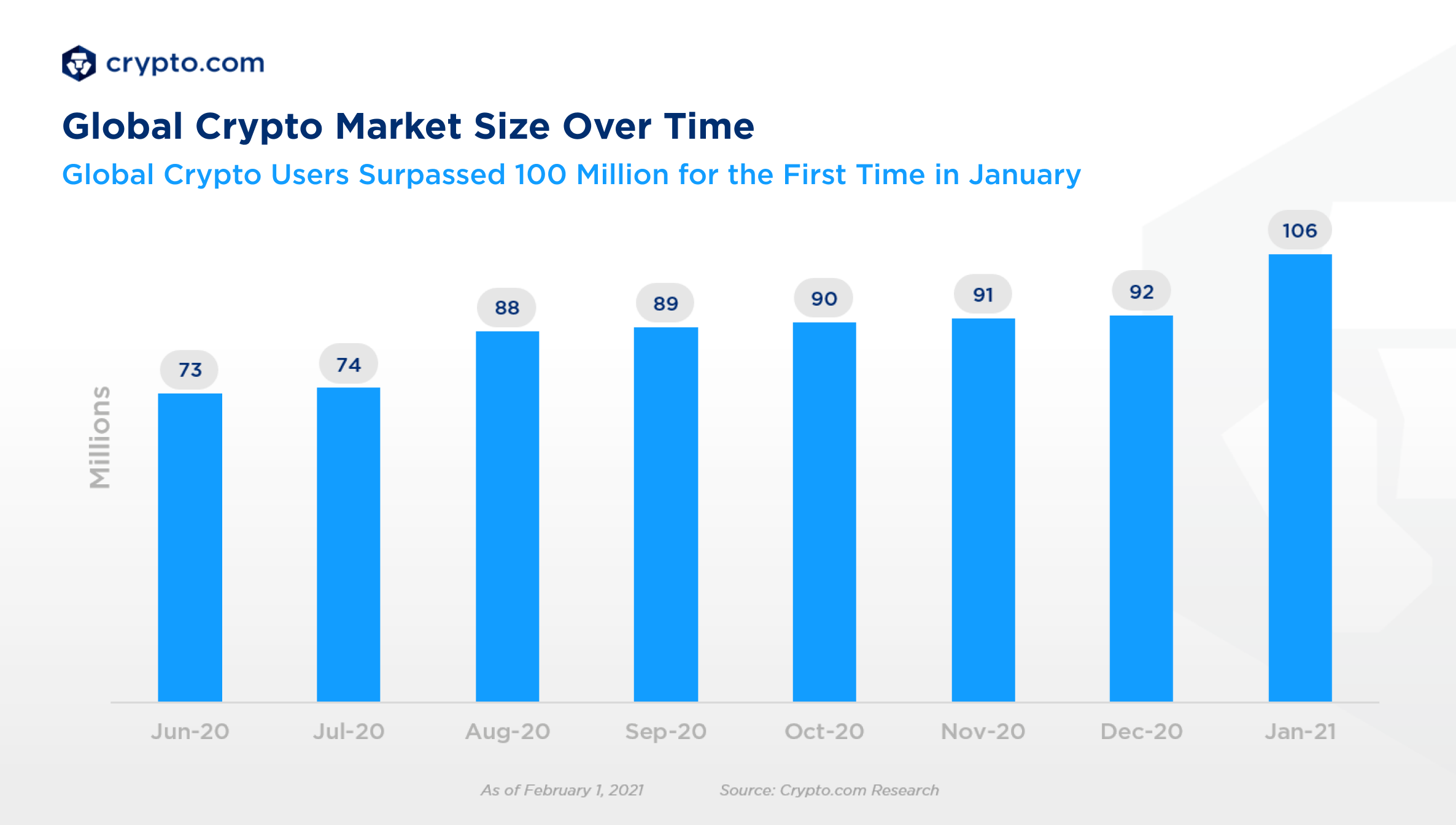 Source
At the beginning of the year, it was believed that there were 106 million cryptocurrency users in the world. This global figure is certainly much higher today, simply based upon the results of the surveys out of the United States.
With 46 million users, there is no way that the U.S. accounts for 40% of the global market share. It is a much lower number than that. We see penetration rates in countries like Nigeria also exploding.
This means that the total number of users is increasing at a growing pace. Here is where we see the quest for 1 billion users starting to take hold. It will take a few years to get there but it is likely we see more than 100% growth for a while.
We see similar numbers in such areas as the number of Ethereum wallets. That is experiencing an acceleration that is mirroring what is being forecast here.
The NFT craze is another example of how the masses are starting to be exposed to the idea of cryptocurrency. While many might not like up the two, digital assets are becoming part of the mainstream. With celebrities releasing their own NFTs, the enamored public is hopping on board, wanting to own a piece of that person's fame.
Whereas this might not be the most beneficial way to build a user base, it does bring in larger numbers. When we look at the basic categories of cryptocurrency, NFTs are a growing percentage. The transition from that to something such as a gaming token is not that big a leap.
Years ago, the idea of the Internet was written into television shows. It was a big deal to discuss something like that. Presently, no writer would do that since it is simply a part of most people's lives.
We are seeing the same thing with cryptocurrency. Elon Musk goes on Saturday Night Live and talks about DOGE. That is newsworthy. In 5 years, few will consider putting cryptocurrency as a significant piece in a show's plot. In other words, it will just be a part of people's lives.
So yes, it is looking like we can now say that cryptocurrency is going mainstream.
---
If you found this article informative, please give an upvote and rehive.

gif by @doze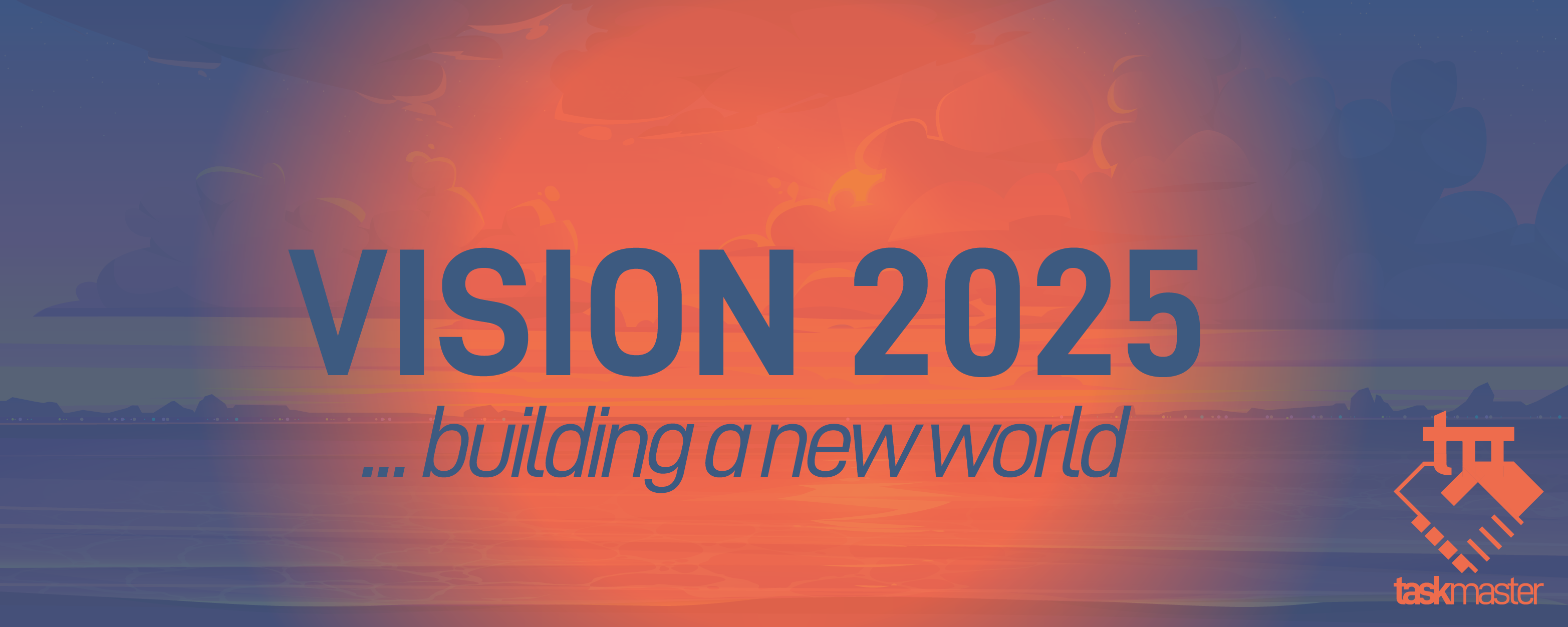 logo by @st8z
Posted Using LeoFinance Beta