Hive is one of the most straightforward systems there is.
Certainly there are a lot of nuances and it is not an easy system to grasp when one is new. However, as one starts to get the basics such as what the keys are for and how things work, it should clear what all this entails.
To start, with Hive, you can put forth two things. Either you have money so you can invest or you have your ability to take action (ideally if you have money, you supplement it with activity). Both will lead one down the path to success.
Also, in the last couple years, the number of opportunities spread a great deal. We see more tokens, different projects, and gaming, all that hand out rewards on a daily basis. Thus, activity taken today can lead to financial rewards a week from how when they are dropped into one's wallet.
As with most things, when people start on Hive, they immediately look at what the biggest accounts are doing. This tends to be a mistake. Someone who is just starting out, unless he or she has a boatload of money, is not in that category. Instead, it is best to look at people who are a bit higher up on the food chain than one is. That is where the guidance can come from.
Source
The key to remember is that all activity can build upon itself. In part, this is social media, meaning socialize. To many join Hive expecting to get huge payouts immediately. It isn't going to happen. Even if you have an enormous following on YouTube, that means nothing here. Socializing with those who are here is what is important.
As one gets involved, he or she starts to get a following. Through engagement, whether it is one of the games or within a tribe, one can start to forge relationships. Within each of those areas, there are people who has some clout. This is very beneficial to the newer person.
It is easy to get caught up in the money others are making. Sure there are tokens taking off, and people who have big bags of them are doing very well. Nevertheless, you might not be to that point yet. If one's bags are empty, it is time to start filling them.
Today, Hive offers a number of opportunities to be rewarded. This will help to start the process. It is not going to be an overnight process. Some of the most rewarded people on Hive started with nothing but their keyboard and motivation. Consistency is key.
Personally, I feel that one who finds a tribe to get involved and gets very active cannot help but to do well. There are individuals in there who have a nice stake of that particular token. They are thrilled when new people join and get active. It is what enhances the value of what is being held. The more people involved, the greater value the community has.
Understanding compounding is one of the most powerful concepts to put in play. Whatever one has, if he or she can keep growing it at a compounding rate, that will end up being fairly large down the road.
The key is time. It does not happen instantly.
Let us look at the Bitcoin mega-millionaires. These people today are worth a lot of money. However, that was not always the case. When they got involved in Bitcoin, especially if it was the early days, they got in when things were cheap yet uncertain. Perhaps they were able to mine Bitcoin on a PC. Whatever the situation, if there is a lot of Bitcoin held, it is worth a lot.
How did that happen? The price kept compounding over time. When something is going up 100%, as an example, a year, that will end up being a lot of money. It might not be that way in the first couple years but, as we can see, look at things a decade later and it blows one's mind.
Of course, to be benefitting, one had to hold throughout the years.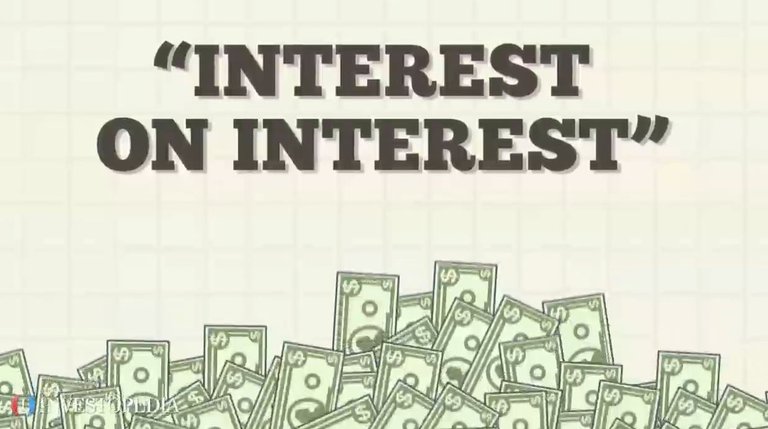 Source
Hive is no different. There are many tokens right now that are in the doldrums. Perhaps they belong there. Nevertheless, there are some tokens that have a lot going for them, it just has not happened as of yet.
That does not mean it cannot change and rapidly. There was a time that the LEO token was selling on Hive-Engine for half a cent. Yesterday, it hit $1 for the first time. That is a 200x in less than a year.
What would that do to your wallet if you were being rewarded in that token?
The point is that, if you want to be successful on Hive, put the power of compounding to work. This not only applies to the monetary aspect of things but also your activities. The more active one is, the greater number of followers. When one has more followers, it tends to attract other people. At the same time. Also, when you are active, the greater the chance a larger account comes across your profile. If that happens enough time, you will get on that person's radar. Ultimately, if you are putting up stuff that is of interest and good quality, that person will upvote it.
And that is when the payouts can get rather large. One whale vote, on Hive or in any of the tribes, can change your week.
Of course, that just provides more resources in your wallet which to compound into a greater return. The easiest and most straight forward way to do this is by curating. Putting your tokens to work by powering up/staking provides each of your upvotes with a monetary value. This means each time you hit the upvote, you are paying both yourself and the other person.
In closing, Hive is a compounding machine. If you are willing to put in a great deal of effort, the opportunity for wealth exists on here. After a number of years, we now are seeing people who came with very little (or nothing) who are in fabulous financial shape.
The opportunity is there for everyone; it is only a matter if you are willing to take advantage of it.
---
If you found this article informative, please give an upvote and rehive.

gif by @doze

logo by @st8z
Posted Using LeoFinance Beta