Cubfinance: Opening Up A New Chapter
Getting the first one in anything is always difficult. In business, this takes on even more meaning.
Basically, the easiest path is to build success upon success. Of course, to do that, one needs success first. This can be hard when starting from scratch.
We recently saw Cubfinance embark upon an new chapter in its evolution. This is one that could be extremely beneficial to token holders.
Obviously, we are referring to the recent LaunchPad that was released which brings IDOs to market. This is something that is becoming very popular within the DeFi world and Cubfinance aims to be a part of it.
In fact, the goal is to position it at the upper end of the second tier. This means it will not get the biggest projects yet it will be able to contract with some rather large players.
IDOs Translate Into Cub Burn
The concept of the Initial Dex Offering is similar to the ICO craze of a few years ago. However, instead of doing it through an individual website, the fund raising takes place on the decentralized exchanges. In this case, it is occurring on Binance Smart Chain (we can debate the level of decentralization another time).
What we are seeing is a simple concept. The project sets an amount it seeks to raise. Whatever comes in is split 50/50 between the project and Cubfinance. For the first IDO, the amount of $250K total with each party get $125K.
What this does for CUB token holders is that it provides some enormous buying pressure. All of the funds that Cubfinance receives go to buy CUB and burns them.
Success Out of the Gate
It is nice to be able to report that success was attained through the initial run. The amount of $250K was raised meaning the IDO sold out completely.

Selling out the IDO was vital. This sets a track record, albeit a short one. It tells other projects looking at Cubfinance that it has the potential to hit the targets that are set.
Of course, this did translate into tokens being burned.

The first IDO resulted in about 180K CUB being purchased and burned. Compared to the total supply, this isn't a great deal but it is vital to keep in mind that it is just the first IDO. There are more to follow.
What it did was move the total tokens burned to over 400K. This is important since the next IDO is going to be much bigger. It means the total burned, if the IDO is again successful, will by larger.
Success Breeding Success
It is crucial to get the first one in the books.
The IDO is no longer a concept on Cubfinance. The fact that one was completed means it is a feature of the platform. With 3 more under contract, we will see a few more months of these taking place.
Here we have a way to start building some momentum. Obviously, when talking to other projects about potential IDOs, we see how there is something to point to. The team can refer to the first one completed with 101% of the tokens sold.
Hopefully, we see a similar result, only with bigger numbers, on the next one.
This will allow for the prospecting of projects knowing they can depend upon Cubfinance getting them the money needed. Naturally, we cannot expect everything to sell out but raising significant funds is for each project is crucial.
Of course, this is just one facet of the entire platform. We are now seeing the offerings expanding. With each IDO, there is the potential to offer another Kingdom to the user base. This will also allow the projects to view Cubfinance as a second liquidity pool option depending upon where their first one is located.
Leofinance Benefiting Also
One of the things that we noticed with the first IDO is the project team put announcements on Leofinance. This is something that we can expect to continue.
A main premise of Cubfinance is to generate traffic for Leofinance. By the community stepping up, it shows the power of what is forming here. We know that this is a site that, while not the biggest one on the web, does have passion.
Therefore, as more development takes place to enhance what is offered on Leofiance.io, we will see Cubfinance and, eventually #ProjectBlank, as feeder systems into this site.
Speaking of that, that project will be a fork of the mobile application that is going to come out in the next couple months.
In the midst of the IDO frenzy, the Leofinance Twitter account sent out this.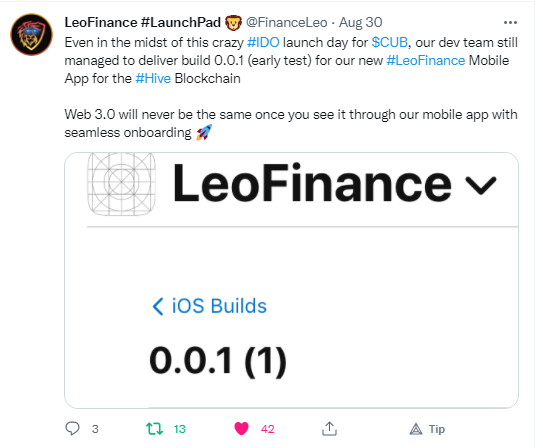 This could be available for some beta testing in a couple of weeks.
For those who are involved in Leofinance, things are really starting to come together. We can now begin to see how it is all tying in.
It is often hard to be patient but we can see things falling into place.
---
If you found this article informative, please give an upvote and rehive.

gif by @doze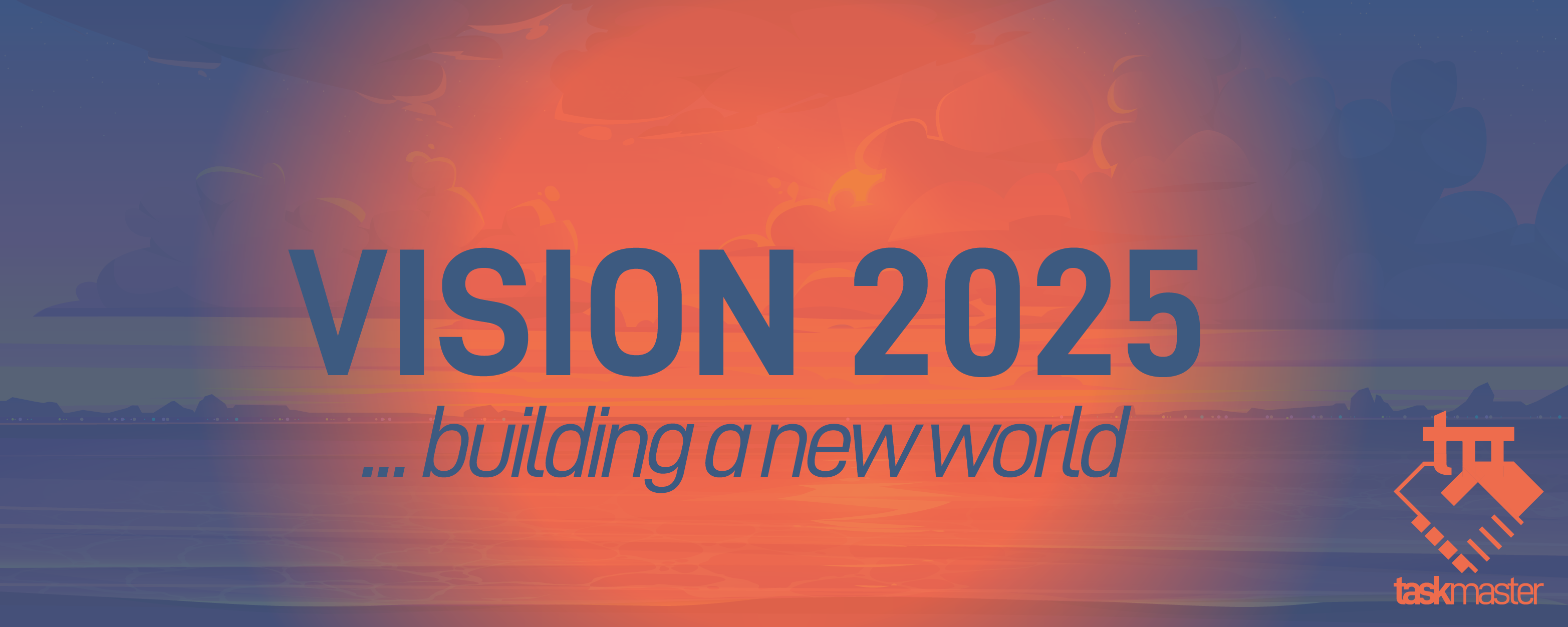 logo by @st8z
Posted Using LeoFinance Beta
---
---