Do Not Buy Into FOMO: That Is Scarcity Thinking
We are all susceptible to this. The dreaded FOMO.
Fear Of Missing Out.
This seems to be fairly common on here right now. Things are getting very exciting and everyone, naturally, wants to be a part of it all.
That is understandable. We all need to get our endorphins going while enjoying a tremendous ride. It is exciting.
In this instance, it can also be extremely profitable. However, we need to be very careful. It is crucial that we remain within ourselves. In sports, players fail when they try to do too much.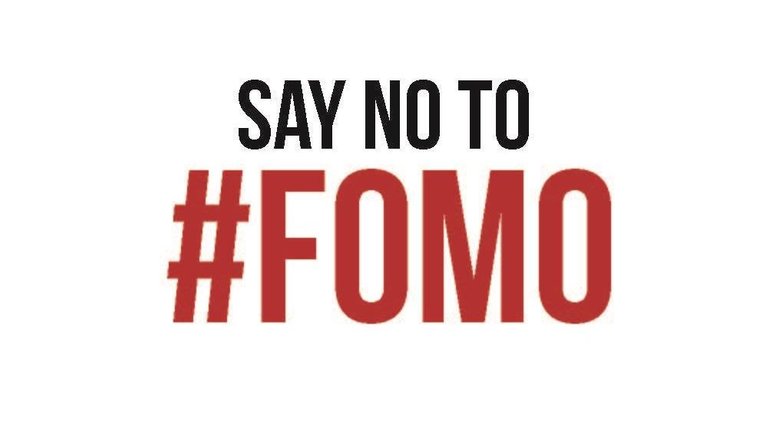 Source
When it comes to investing, there should never be FOMO. In fact, if you think about it, this is the dumbest thing in the world.
Whether we are dealing with the stock market or cryptocurrency, the concept is the same. It is pretty foolish to have FOMO.
Why do I make that statement?
Simply because buying into FOMO is the belief in scarcity. And when it comes to investment opportunities, there is no such thing. In fact, opportunities are abundant. It is up to us to find them.
For example, in 2020, Tesla was one of the biggest winners on the stock market. The stock was up like 700% which is insane for the equities' market. However, it was not the first stock to do that nor will it be the last.
In fact, there will be a company the produces similar results in the market in 2021 and it will not likely be Tesla. Few companies are able to sustain such huge moves. Thus, if you missed out on Tesla, have no fear, another 700% gain is out there waiting for you to buy it.
If we delve into cryptocurrency, it gets even crazier.
On Hive, the LEO token did a 200x from its low point. Bottoming out around half a cent, it hit $1.00 this week. Wow, that is better return than Tesla provided especially considering that move was in under a year.
Miss the move in LEO? So be it. Just like with stocks, there is another 200x cryptocurrency sitting out there just waiting for you to buy it. It is on sale right now and available to everyone.
With the guarantee of more 700% gains in the stock market and 2000% percent gains in crypto, why do we FOMO? We know they are there. The key is for each of us to find them.
This is where people go wrong. It takes a lot of effort, research, belief, and a bit of luck to find these gems. Here we see something that is not common to most people. Often, it takes going against the grain, holding (or even buying) when others are casting doubt. Doing this is what puts one in the position to enjoy the ride when everyone else has FOMO.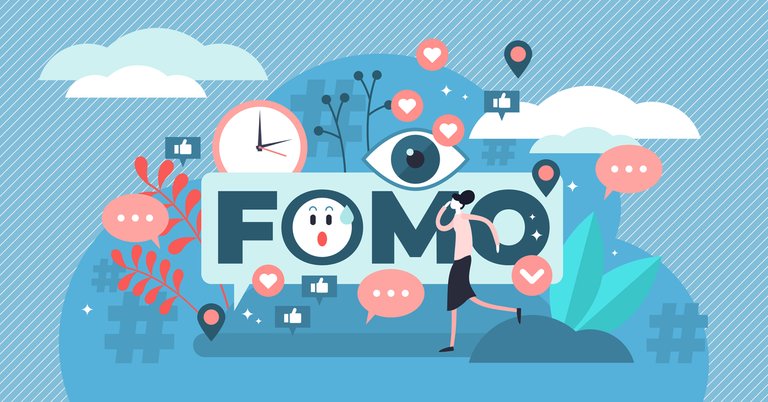 Source
Sure, it is easy to jump on board of Bitcoin. After Microstrategy broke the mold and started buying, anyone could see this was just the starting point. So getting BTC at $20K was not a tough choice. While anyone who bought at that level is doing well, and will likely do so in the future, the 200x gain is not likely there.
It was at one point though. There were people who got into BTC when it was under $10. Those people are in fantastic position.
That said, there is another Bitcoin out there. Right now, we know there is a cryptocurrency that will stage a 5,000x run at some point. It might be priced 1/10th of a cent but it awaits us picking it up. It might be tied to a blockchain, could be in DeFi, we have no idea. Yet it exists.
Also, even though there were huge runs in some of the assets I mentioned, it does not mean it is over for them. Bitcoin at $56K, in the minds of many, is still a terrific entry point. Of course, that is true if it goes to $200K. While not a 5,000x gain, nothing wrong with a near 300% gain.
Markets eat people alive who are susceptible to emotion. This is why the FOMO crowd tend to be wrong a great deal of the time. They end up buying the top when the excitement is the greatest. Of course, at the bottom when everyone is slamming the asset, they will not budge. Yet that is the time to buy.
Success comes from staying within yourself and operating at a pace you are comfortable with. Some can make decisions about asset classes on the fly simply because of experience and knowledge about particular segments or industries. Others have to make a more measured approach, taking time to research and understand things.
There is nothing wrong with that. If you think it is the last train to leave the station, that is a mistake. The markets will open up tomorrow and there will be triple percent gainers just waiting to be claimed.
Once again, it is the same in crypto. The undiscovered gems are sitting out there. We are in the early stages so there are going to be huge gainers along the way.
It all comes down to cleaning out the scarcity mindset and realizing that, when it comes to investment opportunities, we are operating in an abundant world.
Hence, if there is another opportunity around the corner, what are you really missing out on?
---
If you found this article informative, please give an upvote and rehive.

gif by @doze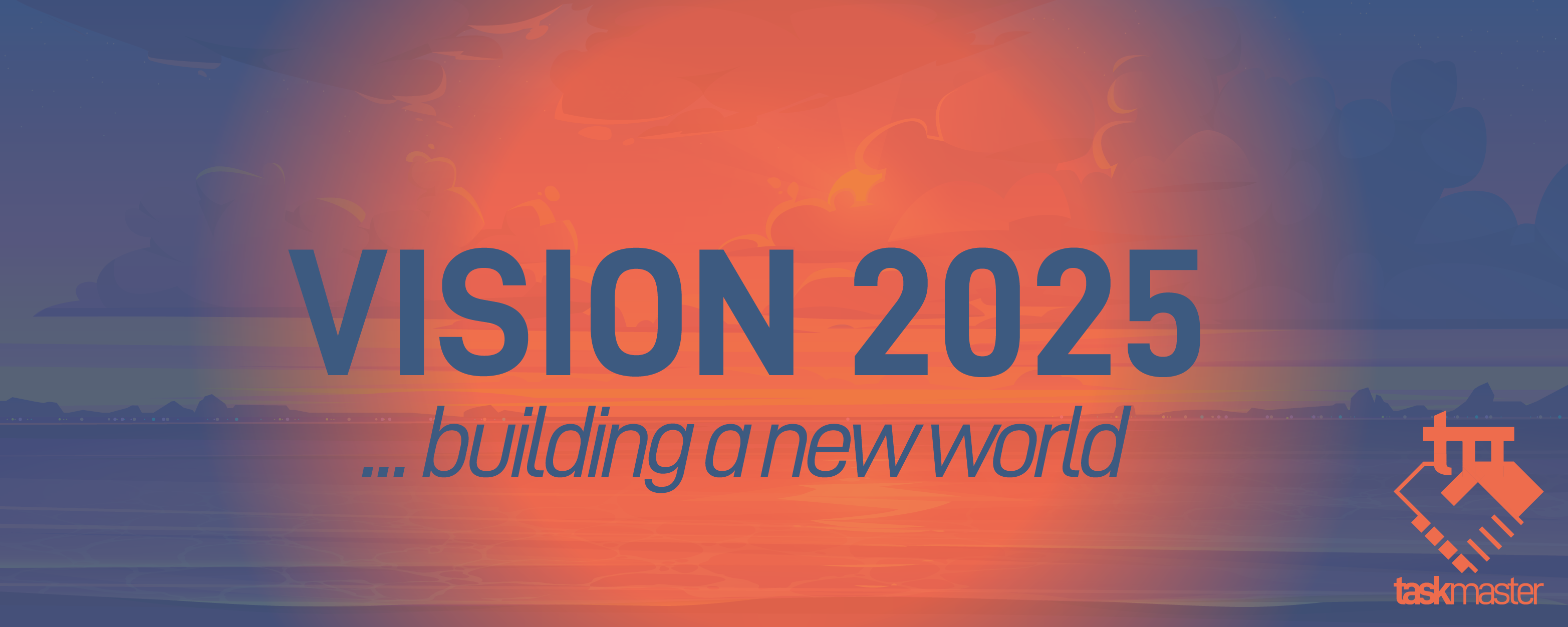 logo by @st8z
Posted Using LeoFinance Beta
---
---