The world of cryptocurrency is wrought with dangers and pitfalls. We see this with each craze. The allure is just to tempting for those with nefarious intentions.
It was something witnessed during the ICO craze and now we are seeing a lot of it in the world of DeFi. Each week, it seems like there is another story relating to how people lost their money.
Here is a headline from CryptoPotato:

Relatively speaking, this was not a large rug pull.
From the same article we see this:
TurtleDex is not the first project launched on Binance Smart Chain to rugpull. As reported by CryptoPotato, another incident took place on March 5, when Meerkat Finance stole over $30 million worths of crypto-assets. The farming protocol took 13.96 million in BUSD and over 73,000 BNB.
Source
Unfortunately, this happens all too often. Just between these two incidents we see more than $32 million swiped, with little likelihood of getting that back.
Keep in mind, these are not hacks. The smart contracts are not failing. This is the originators of the projects making off with the money. It is far too easy to set these up for the potential payoff. Someone with the development skills can fork some of the DeFi apps out there since they are open source.
Once that happens, attract some investors with obscene payouts and then pull the rug when there is enough money in there.
Since all of this is done anonymously, there is little to follow. Investors obviously petition the exchanges to freeze the wallets that funds are moved into. This may or may not take place. Law enforcement is of no help of course. This means people are basically on their own.
When it comes to DeFi, this is the biggest risk.
It is also one that CubFinance can remove.


CubFinance operates on BSC, just like the other ventures mentioned. However, unlike them, this is not being done anonymously. Instead, this was put together by @leofinance, a platform with a 2 year history on the Hive blockchain.
This is an important fact that cannot be overlooked. In a world which can resemble the Wild West, branding is vitally important. This is a way to stand out from the mess of uncertainty that is bound to be present.
The question becomes how does a project establish trust? This is a hard thing to accomplish, especially when doing it from scratch. Each time an exit scam is pulled, the using public will become a bit less trusting.
Individuals who are on Hive are well aware of what Leofinance is about. We sat and watched the developers bring out application after application. At the same time, the value of those tokens when from a couple hundred thousand to over $7 million. There was even a hack in which the team made everyone who had money invested whole again.
Where else do you see that in crypto?
The answer is you do not.
So let us contrast. TurtleDex and Meerkat pulled exit scams, taking people's money. Yet Leofinance gets their Ethereum Liquidity Pool hacked and they make everyone whole.
That is a stark difference. It is also part of the story that needs to be told because this is what will propel CubFinance to great heights.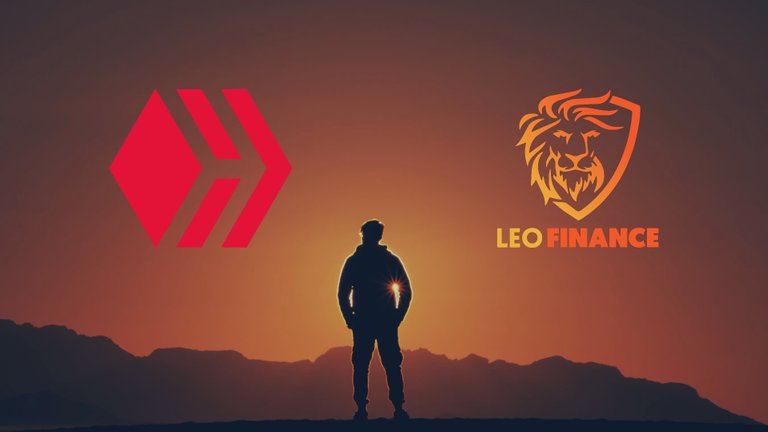 Source
How important is two years? Consider the fact that Ethereum is just approaching its 6 years since going live. In an industry where most of what we deal with is only a couple years old, or less, it is a lifetime.
Leofinance has this on its side. The fact it brought out so many different applications will enhance its standing. When Twitter on the Blockchain is released, that will further provide validation in the DeFi world.
Social media is huge and the barrier is much lower. However, being able to promote that as a successful application, especially if it can get tens of thousands of users, will only propel Leofinance forward.
This, in turn, will reflect upon CubFinance. In a world where rug pulling is fairly common, this can make all the difference in the world.
Branding is a way to instill confidence in people. For example, why does McDonalds spend so much money and time on pushing their brand. The reason is consistency. People know what they will get from McDonalds. The expectations are set and mostly met. Those who are looking for fine cuisine are not frequenting that establishment. Yet for those who want that type of food, no matter which location you visit, it likely will be close to the same.
Leofinance is starting to embark upon a different path. The brand needs to be one of reliability. In a world of chaos, this is a calming factor. It is also a very profitable one.
The interconnectedness of the different projects is vital. With the expected release of LeoBridge, we see another application that can be pointed at as a piece of the large picture.
Basically, when people ask what is Leofinance, we can point to:
Leofinance.io
Hive.stats
Leopedia
LeoDex
wLEO Liquidity Pool
CubFinance
LeoBridge (soon)
Twitter on the Blockchain (Soon)
In the wild world of DeFi, point to a project like CubFinance that has a family of applications associated with it. The reality is that does not exist.
Here is the biggest advantage. The potential Network Effect that Leofinance can have within its own family of applications is truly amazing. This is something that is not commonly seen in the DeFi world.
For this reason, the brand can take CubFinance to much greater heights.
---
If you found this article informative, please give an upvote and rehive.

gif by @doze

logo by @st8z
Posted Using LeoFinance Beta