Time To SEO Your Content
There are a number of people putting forth effort to try and get Leofinance ranked better with the search engines. We have to understand this is a long term process yet it is something that is going to require the efforts of a large number of people.
Unfortunately, a few people optimizing their posts is not going to cut it. As I cruise around the site, I come across most that are missing some basics. This is getting to the point it is unacceptable.
There is a very simple reason for this: all of us are going to share in the benefits that Leofinance has to offer. It is time for everyone to step up.
Ad Revenue Going To Leo Power Holders From SEO
Do you hold any Leo Power? If the answer is yes, then you have a vested interest in what is being written here.
About a month ago, @leofinance made a post Introducing the New LeoAds Mechanic. It discussed how the proceeds that were generated from the ads on the Leofinance.io site along with the other applications would be used to by LEO and give it over to those who hold Leo Power.
In other words, anyone with Leo Power in their wallet has a vested interest in seeing the ad revenue increase as much as possible.
Again, it cannot be stressed enough, this takes the effort of everyone.
After that, a number of articles appeared detailing some ways to increase the ad revenue. Obviously, organic traffic is vital to this process. By focusing upon Keywords that bring traffic to Leofinance, we can put the articles we have on here to work.
Here are a few articles containing some ideas about how to increase the ad revenue:
Hive Backed Dollar
Here we have an example of what is taking place.
Over the past few months, many of my articles focused upon the Hive Backed Dollar. In each one, this is an article linked:
This is something that I am doing to try and help get Leofinance.io ranked with Hive Backed Dollar.
How are we doing on the different search engines:
DuckDuckGo:
Presearch: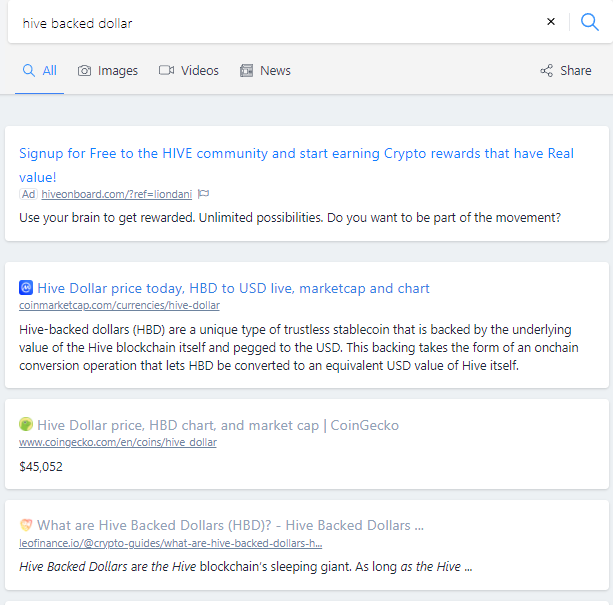 Google:
The article didn't rank in the first pages. The only Leofinance article on page 1 with Hive Backed Dollar is:
We did well with the article in two of the search engines checked but missed on the big one. This is what we need to address.
And here is the first lesson: in your articles, make sure you have plenty of links to other Leofinance content. We want the search engines to hop on here and bounce around. Also, with links, we are making the linked content "expertise". Since it is cited, it is given more weight as relevant information to those keywords.
This is a rather simple process for anyone to do. Simply type Leofinance along with whatever keyword you want into the search engine and you will get relevant articles.
For example, "Leofinance keywords" brought up this gem:
SEO Using Headers
To many articles are omitting headers. This is something that can no loner be tolerated. Not only are headers important for optimization, they are vital for readability. Trust me, when you go through dozens are articles per day, those with headers are much easier to read. This is going to start affecting my upvoting.
For those who are unsure how to put headers in articles it is rather simple.
Click on the "H" on the toolbar:

Then you get the drop down menu:

Press the first header:

Then enter your text for the header.
This might not be the most optimized article going but it does have a number of links to Leofinance articles along with a couple headers highlighting key words.
Anyone taking the time to do this with their articles will be getting larger upvotes. Those who are lacking this could find themselves being passed by.
It is time to get Leofinance ranking and those who are interested in being part of the this community will step up.
Since Leofinance decided to share the proceeds from the ads with everyone in the community, it is time for all of us to step up our game.
Use these suggestions along with the other ones from @hitmeasap to optimize your content.
Together we can 10X the ad revenue for all who are staking it.
---
If you found this article informative, please give an upvote and rehive.

gif by @doze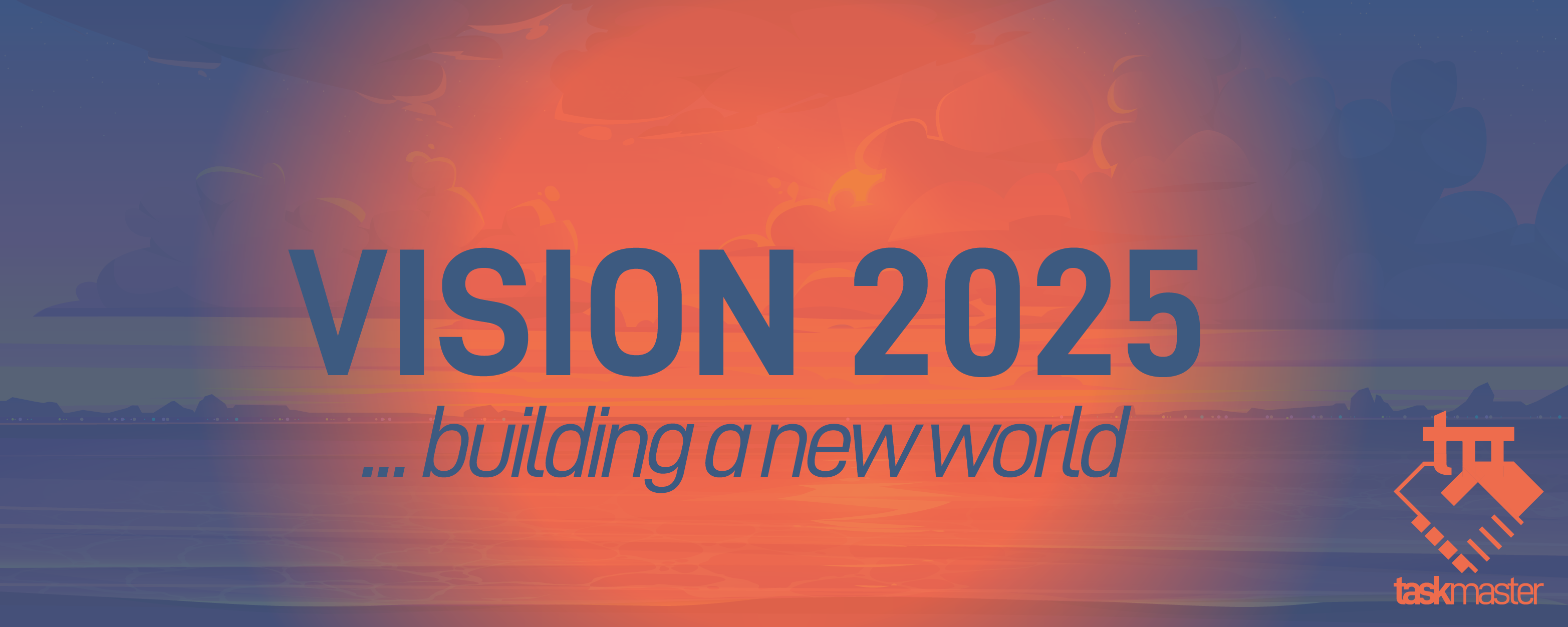 logo by @st8z
Posted Using LeoFinance Beta
---
---