Hello everyone i started dcity awhile ago and i have made a little bit of money from it. But these past few months taxes have been super high and sims price has gotten lower and lower. I know some of you are going to call me crazy but i think it is right for now. I want to invest in some new tokens that will be profitable. I cannot tell you which tokens these are yet. Also i want to create my own hive game in the future and need money to do that so now investing is the way to go to get where i want. I could also ask for a donation but i don't want to do that. Also when i do create the game i will have to create some really good posts to attract people. My city looks like this now: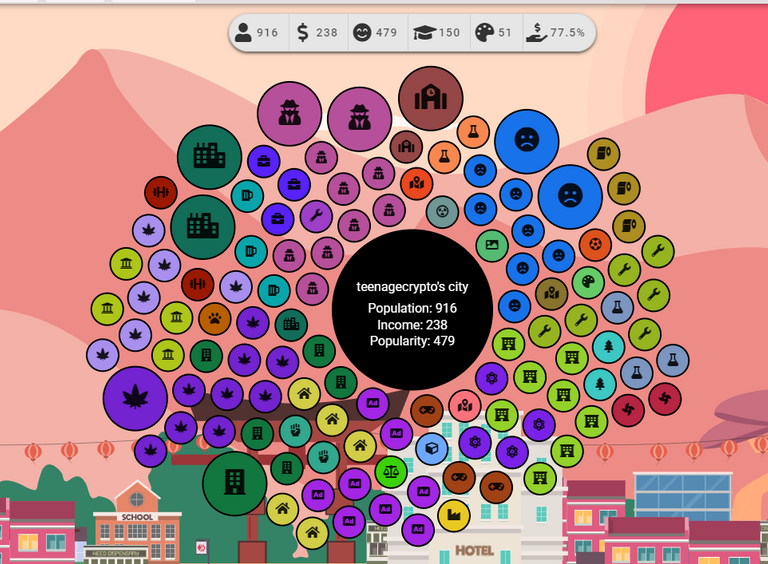 And i think i could make my hive investment back off of this. So now i will do some research and sell for what i think is a good price. If you want something let me know how much you want it for. I also want to stack up more hive to buy silver in the future. Because when i start my journey i want to be prepared. I have done tremendously well on hive. I also will change my name in the future or keep it i don't know. My dhedge holding is still growing as well which is good for me. I'm still waiting for my next payout for 100 leo power but it's coming and i'm really excited.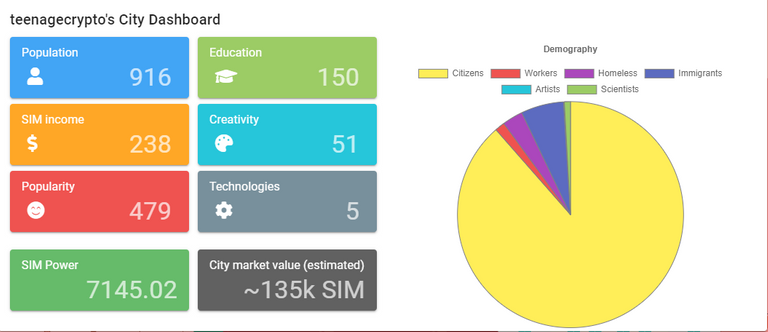 Poor city i'm sad to let you go but i'll for sure come back in the future. I hope my readers had fun looking at my dcity post but i think the crypto investment posts will be worth it even more. Thanks for stopping by. Leave a comment for a vote.
Share your thoughts as well
Yours truly, teenagecrypto
Posted Using LeoFinance Beta