What's up investor friends?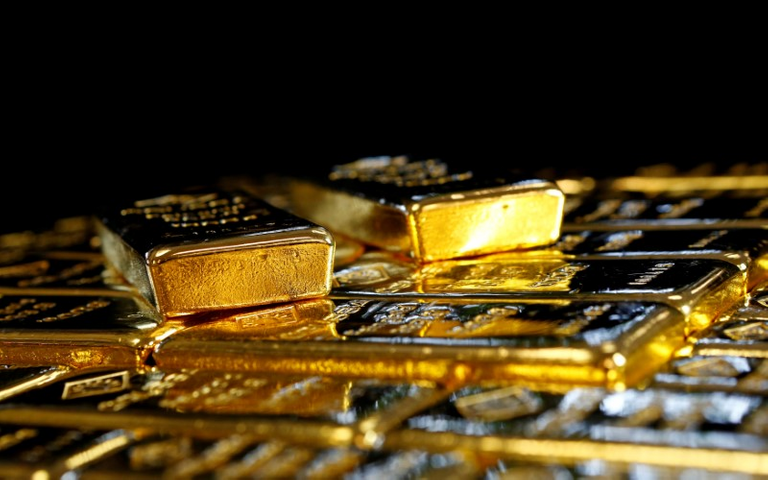 Source
We all know that Gold is an important safe haven asset against all fiat money, therefore it can be positively affected at times when the Dollar, the dominant currency, suffers a crisis.
As you may know the United States is not doing very well at the moment due to the change of government and the pandemic. Many jobs have been lost since the beginning of 2020 and the country has entered a labor crisis. All of this has affected the dollar very quickly.
Monetary policy is wobbly. Fed policymakers are expected to intervene this week, and the central bank will release minutes that could give indications of the direction monetary policy will take this year. There is also talk that the Fed will tolerate a temporary acceleration of inflation, which will keep the dollar down.
Here is a monthly chart of the US dollar index. As you can see, it has been in a downtrend since May of last year. At the moment it is at a fairly strong support, but you can see the downward pressure on the dollar because of all the fundamental aspects I mentioned at the beginning of the analysis.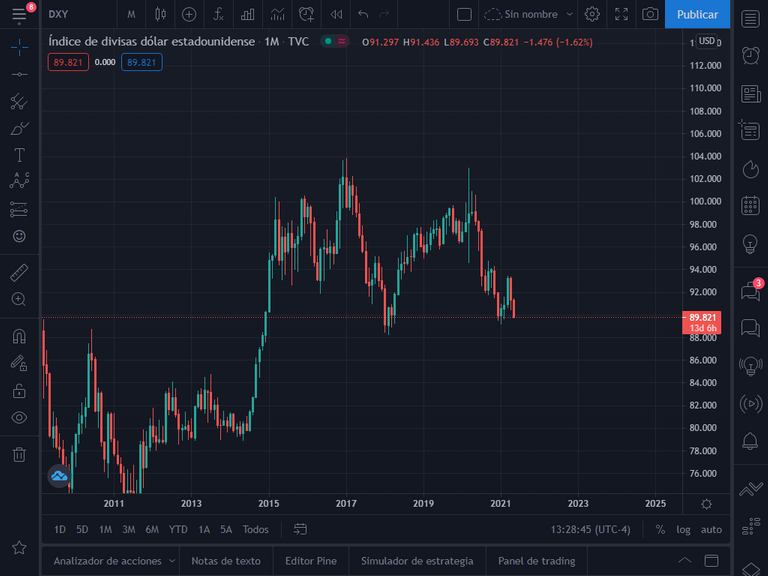 If this support fails to withstand the downward pressure on the dollar, we could see a drop of about 6% in the next few months to the next nearest strong support. All of this will depend on how U.S. monetary policy developments unfold and what measures are taken to curb rapid inflation.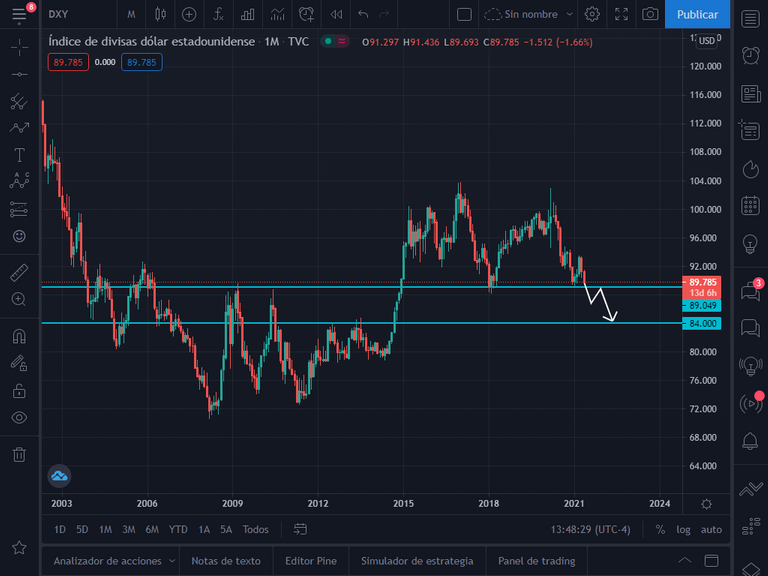 Having clear this fundamental and technical analysis of the dollar, we know that the most logical thing is that Gold as a safe haven asset continues its uptrend in the medium - long term.
In the analysis of last May 7th we observed Gold in the 1830 - 1840$ zone controlled by the bulls. We expected it to hold above $1800 as key support and I proposed a bullish scenario up to the $1875 area. This is what happened.
Proposed Analysis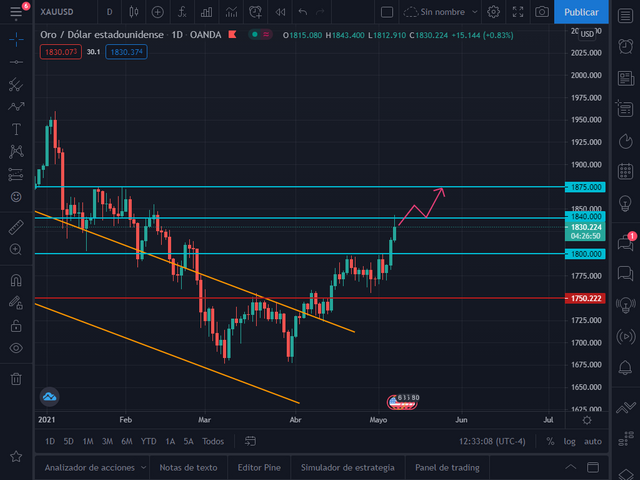 Result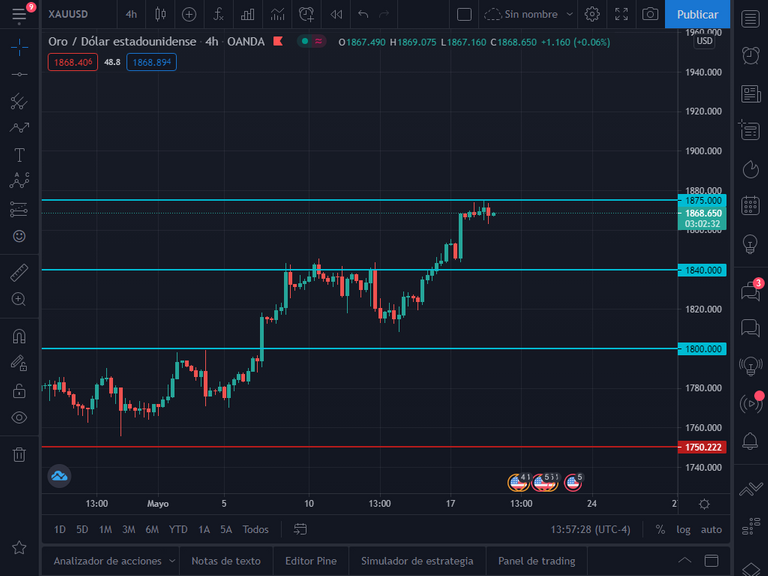 As we can see, the scenario was perfectly fulfilled and at this moment Gold remains close to the resistance zone.
Taking into account what is happening with the dollar, the next move would be to the $1900 area, where the next important ceiling is located.
4-hour candles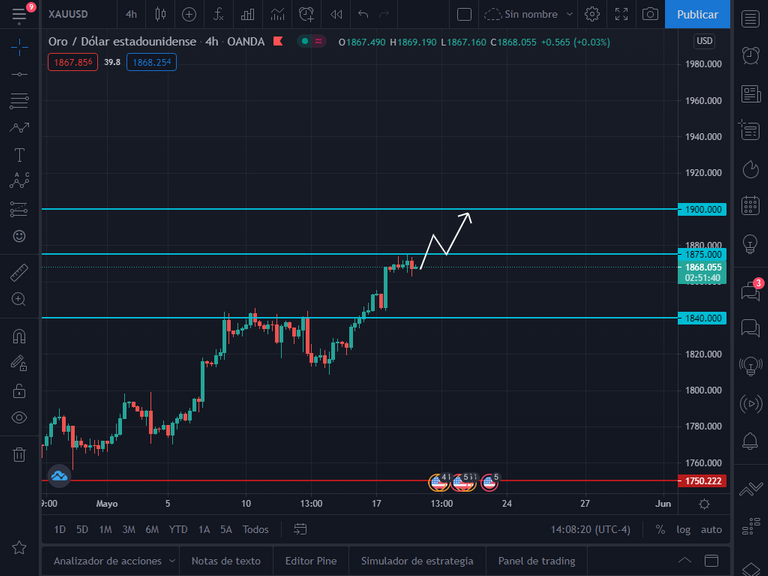 I would recommend staying bullish with targets at $1900 and Stop Loss below $1840. This target will probably be met quickly in the following days. We must go with the trend but always with a cool head colleagues.
I hope this information is helpful to you fellow traders. Best of odds to you 💪📈.
Disclaimer
The information given in this article is only my analysis and personal opinion. Be sure to do your own analysis and research. Trading cryptocurrencies, forex, commodities, etc, is risky.

Posted Using LeoFinance Beta