My Interview with Bitcoin Mining Giant BitCluster
A few days ago I wrote a post about a company mining Bitcoin in an old industrial city Norilsk with private electrical service at below $0.04 a kwh.
I found it fascinating as Norilsk is a very remote and secluded place with extremely cold weather and very few access points.
I reached out to BitCluster and asked if I could do an interview to share with the community. They were very accommodating and gave me some interesting answers.
Sergey Arestov, co-founder of BitCluster replied to my questions below.
Could you tell me a little about your company BitСluster and what it is like being a mining operation at your scale.
A little history. In June 2017, we met with my business partner Vitaly Borshchenko to discuss the topic of cryptocurrencies and mining. By this time, I was already familiar with cryptocurrencies, used bitcoin, crypto wallet, was familiar with blockchain technology, but I had not deal with mining. The subject was very interesting to us, and we decided to look into it. Already 2 weeks later we flew to China to meet with manufacturers of mining equipment and Chinese miners to better understand the issue. So, after that we decided to launch our own mining project. A third partner Dmitry Kikin joined us and we began to do our best to develop the project. In August 2017 we made the first purchases of equipment and started looking for facilities for its placement. At that time, we stopped at two locations: Ivanovo and Saransk regions of Russia. At the beginning of 2018, we launched our first megawatt.
As you know, 2018 is also known for a strong drop in the value of Bitcoin. The year was very difficult and many miners, including mining data centers, simply did not survive it. Then we realized how important the cost of electricity is in this process. Soon we started moving to regions with cheaper electricity. The Irkutsk region with an excess of hydro generation and a surplus of electricity was chosen for the relocation. Now we have 2 data centers in this region and our famous data center beyond the Arctic Circle in Norilsk. Norilsk has the cheapest electricity in Russia. At the same time, the electricity supply is not connected to the main power grids of Russia and is carried out at the expense of gas and hydroelectric power plants.
---
I did some reading about Norilsk, and it is a very secluded and difficult area to get to. Did this pose unique issues with planning your new facility there?
Yes, this is a very remote region. It is possible to get there in winter only by air, in the summer period from May to October, navigation on the Yenisei River is open. Therefore, the construction could only be carried out in the summer. All the construction materials necessary for the infrastructure of the data center, as well as containers for placing equipment, complete transformer substation, and other materials, we delivered in the summer in an extremely short time and were in a hurry to make it before the navigation was closed.
Now we deliver the miners by air delivery, there are no problems.
You currently have around 5,000 Antminers in Narilsk, do you know how many more you will scale up to?
Now the capacity of 11.2 MW is open in Norilsk. By the end of the year, we plan to increase the capacity to 31 MW, which will accommodate approximately 10,000 modern miners.
---
With over 12,000 miners, how frequently do they breakdown and need service / replacement?
Yes, from time to time, miners fail and they need repairs. We have technical personnel and spare parts for repairs at our facilities. After the breakdown is diagnosed, we, in agreement with the client, repair the miner on the spot or send it to the partner service in Moscow.
---
How many other Bitcoin mining facilities do you operate?
For today, there are 4 data centers in Russia, two in the Irkutsk region, one in Norilsk and one in Ivanovo.
---
Do you mine anything other than Bitcoin?
Apart from Bitcoin on one of our facilities, our client mine Ethereum and Litecoin but basically, our infrastructure is designed to host equipment based on the sha 256 algorithm.
---
What are your thoughts on the availability of Bitcoin mining hardware for example the Antminer S19/S19 Pro.
Yes, now there is a shortage of equipment in this series on the market, but for us, as a big player, it is possible to order a separate butch from 500 miners on exclusive terms from the manufacturer. Besides there are good analogues, for example, Whatsminer M30 S++ 112th/s is a great option.
---
What are your thoughts on the Bitcoin mining difficulty and Bitcoin's price.
The difficulty of the bitcoin network will continue to grow, and the popularity of this investment and transactional asset will also grow. Deflation of this asset will continue to push the rate up.
---
What type of investment would it take to utilize your services to mine Bitcoin profitably?
For maximum efficiency and profitability of bitcoin mining it is better to invest from $1 million, because in this case you can optimize all the related costs to achieve the most attractive prices for the equipment, logistics, to achieve special conditions for maintenance and electricity cost. Finally, the investor can expect an income of 50% per annum in the horizon of 4 years.
---
Thank you Sergey and the rest of your team for giving me this opportunity to ask a few questions.
One thing I thought was really cool, the team salvaged some scrap metal in the area and created a Steampunk style Bitcoin sculpture.
---
Securely chat with me on Keybase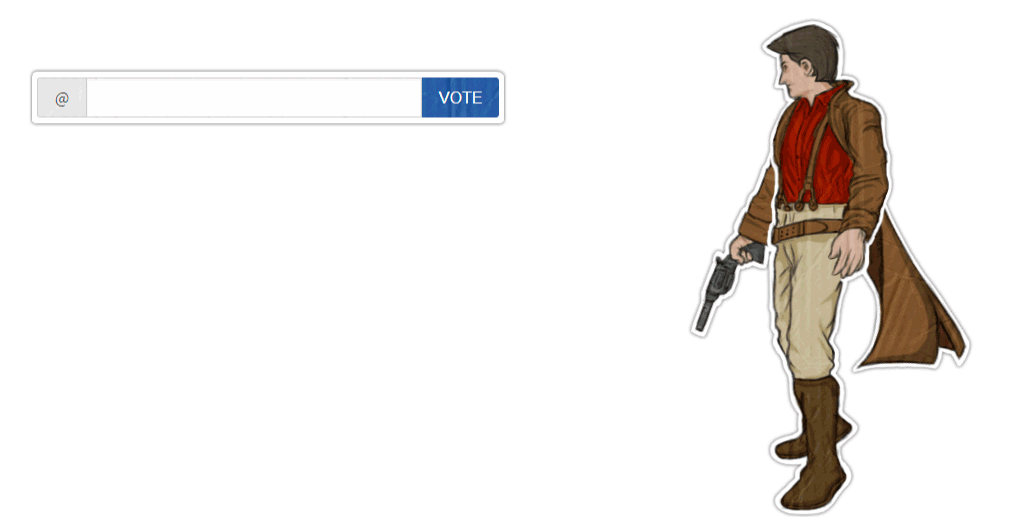 Posted Using LeoFinance Beta
---
---