What Hive Engine tokens do I have interest in?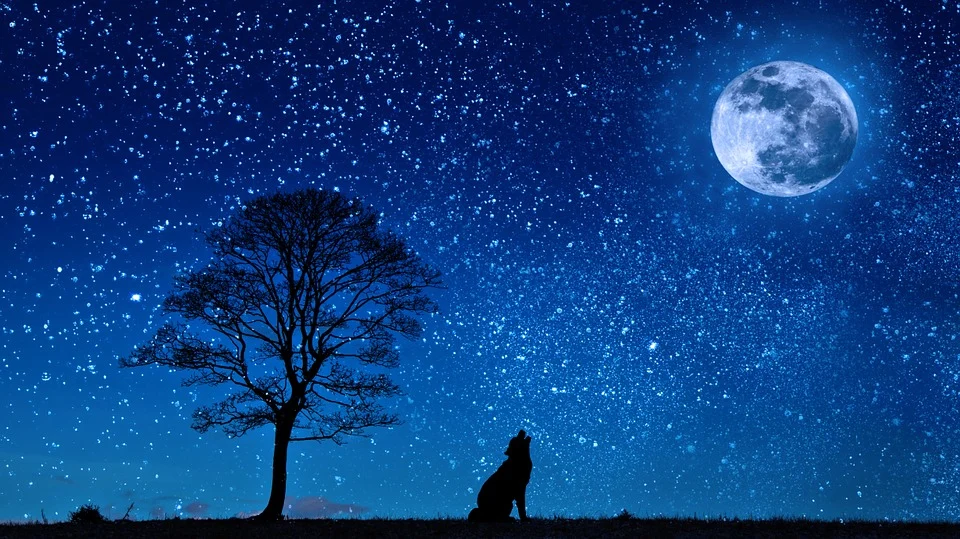 There is no question Hive Engine tokens (and SMTs if they get here) are a lot of fun and a fascinating gamification. I generally stay away from most of them but there are a few I actively use and have interest in.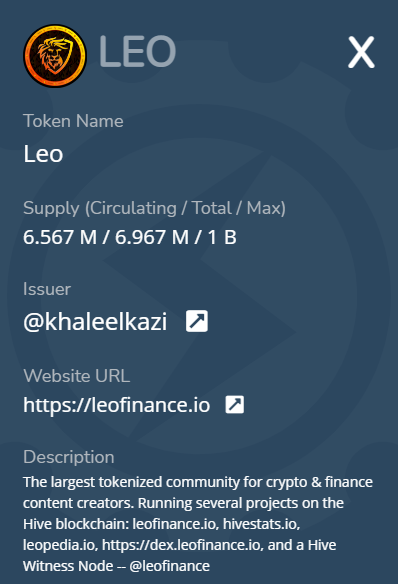 I'd be crazy not to be pay attention to LEO. I likely don't need any explanation here, but LEO is @khaleelkazi's Hive Engine Tribe/Community for Finance and Crypto related topics.
I have been following LEO since the beginning of the project. I didn't invest right away, but I eventually did and currently own both LEO & wLEO liquidity. It has been the best ROI I have had out of all the tokens.
I would go out on a limb and say LEO is the most active and successful project on Hive right now.
https://LeoFinance.io is the main website for the LEO project.
---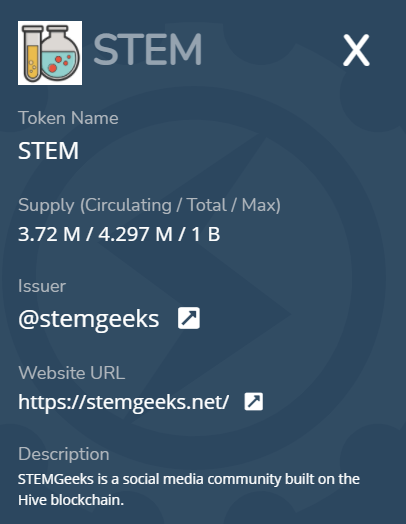 STEM (Aka STEMGeeks) is my project, another Hive Engine Tribe/Community similar to Leo but focused on Science, Technology, Engineering, and Math (STEM) topics.
I started STEMGeeks a little over 1.5 years now on July 18th, 2019. I wanted to build a community where amateurs and hobbyists can talk about STEM topics without writing formal papers and get some rewards doing so.
While I love STEM and the community I have built, I find it difficult to find a lot of authors that publish STEM content and has been the biggest hurdle to growing larger.
I have been working on different ideas to grow the community further and hopefully increase the price of the STEM token. When I created the STEM token, I took a lot of factors in consideration to build a token with a very low inflation, high burn, and quality moderation to keep the token valuable. Even with the extremely low inflation and high (20-30% weekly inflation) burns, STEM has very little liquid tokens available with most of the tokens on the @nostem4u anti-abuse account and market account.
https://stemgeeks.net is the main website for STEMGeeks.
---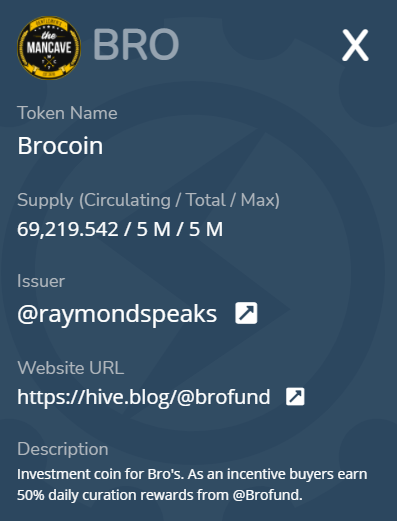 BRO is a token created for the Man Cave Project run by @raymondspeaks. I joined the Man Cave Discord a few months ago to hang out with a few friends of mine.
BRO is kind of like an index where @raymondspeaks invests token sales and some of his own money for drip dividends for BRO holders. When I joined there was over 10,000 tokens on the market, with no other tokens being created. I eventually bought all the tokens available allowing the BRO project to invest in increasing the daily divs paid out. Since then, the BRO token has gone up almost 300%.
Even if you don't have any interest in buying BRO, you can come hang out in the Man Cave Discord and just shoot the shit. Ironically, women are welcome too and there are a few hanging out as well.
There is a Man Cave Hive Community but it is not a Hive Engine tribe.
---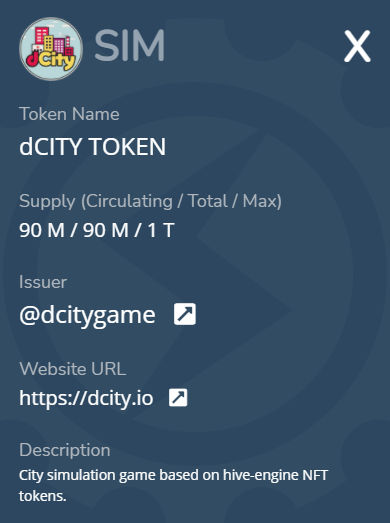 SIM is the token behind the game DCity and is used to purchase DCity cards. DCity is a game run by @gerber and has been a huge success.
DCity is an idle simulation game where you build up your city and spend a few minutes each day just maintaining it. In the case of DCity, choosing to cash out your daily rewards or rolling it back into your city to grow it.
SIM is one of the most heavily traded tokens on Hive Engine (#3) and is currently near the all time low.
You can find out more about DCity at https://dcity.io.
---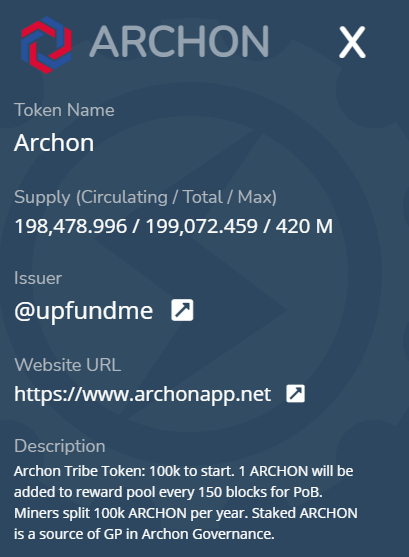 ARCHON is a token I recently started to look at. It is a general Hive Engine Tribe token, something I generally have no interest in as I am a firm believer a community for everyone is a community for no one. That being said, ARCHON has a very low inflation and difficult to obtain token with a few unique features.
ARCHON's biggest feature is likely it's own proposal submission and approval system and the governance protocol. It also has other features such as engagement rewards and pseudo contract voting. Their motto is they support people and not content.
I am relatively new to ARCHON but you can visit their main site at https://www.archonapp.net.
---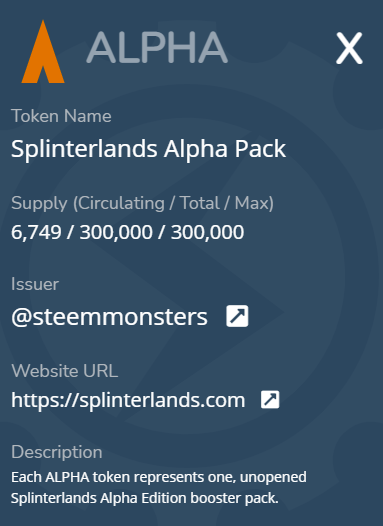 ALPHA is the token for the series one Splinterlands cards. Before they went out of print I purchased a few thousand of them and still hold around 700 unopened packs. They have gone up over 5x since I originally purchased them and believe with LAND they will go up even more due to unique bonuses tied to them. Unfortunately there is not a huge demand for them but I suspect that will change with the next major release of Splinterlands.
The main site for ALPHA is https://splinterlands.com.
---
As I said, I don't follow a lot of Hive Engine tokens so my list is relatively short. Feel free to share your own favorites using the tag #myhiveengine.
Posted Using LeoFinance Beta
---
---