Join My Listnerds Team To Win A Free Hive Punk!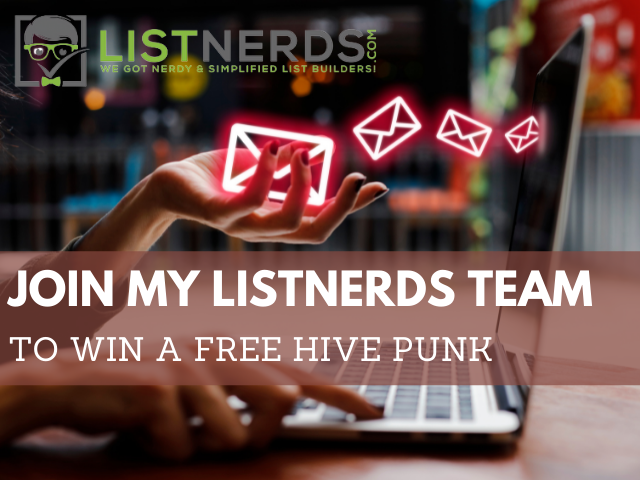 Passive Income from e-mail marketing
In case you missed it, e-mail marketing on the blockchain has been launched on our Hive blockchain and is going to change the industry forever. Earning a passive income either by reading e-mails, sending e-mails and/or staking tokens was never easier.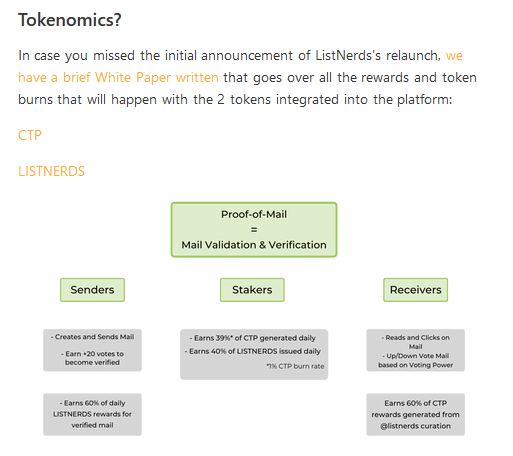 Over the years, I've tried out several ways to earn a passive income. In the far past, I even remember finding something a bit similar to Listnerd's e-mail box and some affiliate links to discount deals, but that's as far as the comparison goes. Listnerds is so much more! Where I could earn maybe $10 in a year of clicking on e-mails back then at the other platform, I can already see huge potential to earn (much much) more when utilizing Listnerds in the right way. And to get it right, I personally will have to do a few trial and errors before I get how this stuff really pays off. Which is fine, as I'm dedicated to doing so.

Team building
The great thing about this is, that I want YOU to join me on this journey and build a passive income that's worth mentioning. I'm dedicating several blogs a week to share my personal journey with you, explain to you what worked out, what not, why this was the case etc. This way, you can save yourself a lot of time by just following my lead and getting it right from the start. If you're in my team, you can also request me to highlight certain topics in the blogs I'm going to write in the next week. Just leave a comment under one of my Listnerds blogs, and I will see how I can help you.
Of course, you are also always welcome to contact me on Discord for any help you may need. My Discord ID can be found in the footer of this post.

Upcoming content
I'm very excited to write easy step by step tutorials to collect these in one bundle in case you ever wonder how to do something on Listnerds, I got you covered as I'm going to create all these tutorials for you. This means that YOU don't have to create them yourself, and can focus on building your own team as I will have the tutorials available for you to share within your network.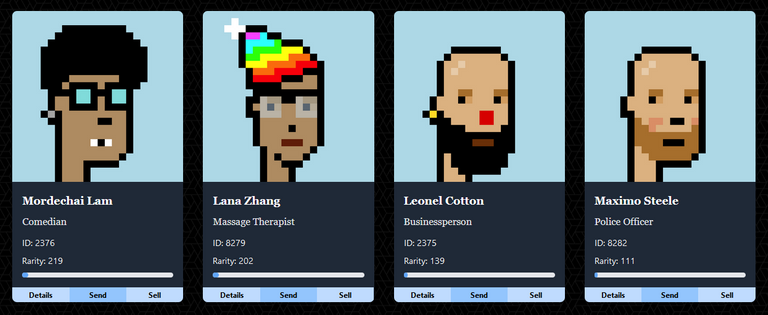 Hive Punk Raffle
If you sign up using my referral link and you are part of the first 25 people that joined my team, I will do a raffle and give away a Hive Punk to one of you. That's right! I will give you a Hive Punk for free, so if you didn't own a Hive Punk yet, that will be your first one. If you did, well, you can't have enough Hive Punks!
I'm not going to disclose which #hivepunk I will give away just yet, but I will pick a nice one for you. All you have to do is join my team by using my referral link and leaving a comment below so that I can verify that you joined my team. Once I hit the 25 team members, I will do the raffle.
I'm going to support my team members in any way that I can as well as do some fun stuff to keep you guys motivated to build a nice team yourself. This is my first token of appreciation.

More Listnerds Content

Credits

Let's Connect
If you want to connect, you can give me a follow on my socials. For inquiries, you can send me a direct message on Discord.

My Referral Links:
Posted Using LeoFinance Beta
---
---