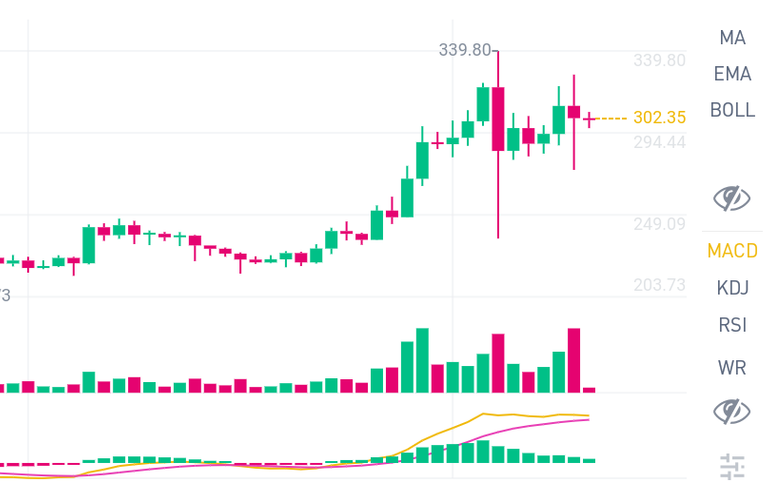 It's weekend and I'm not really surprised at the little dip coins like Bitcoin Cash (BCH), Ethereum Classic (ETC) etc experienced.
So, here is a quick analysis of the BCH market with its supports and resistance points. Of recent, BCH reached a new high of $339.80 and then dipped to $237. It was a good time to LONG and whoever did that would already be in profits.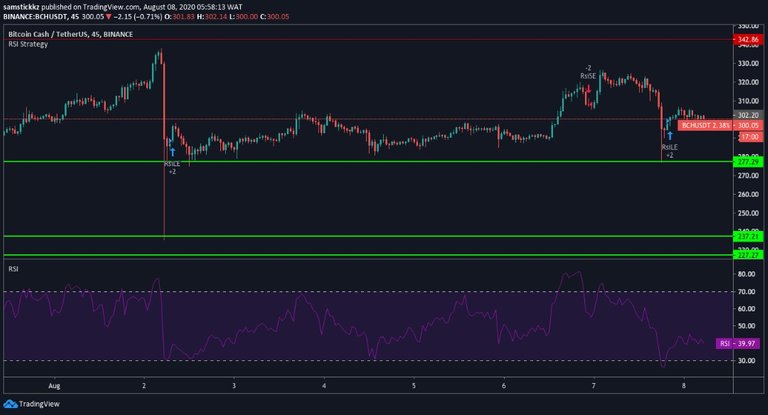 From the current trend of the market, my analysis gives BCH 3 supports which are at $277, $237 and the lowest being $227.So far, it had tested the $277 support twice and should that support not hold, it would likely slope to $237. If that second support can't hold then a further dip might land at $227.
On the other hand, should the $277 support hold, there's a likelihood for the price of BCH to strike through $339.80.
With this, one should know how and when to enter and also close positions while taking profits. Meanwhile, this is just a personal opinion and there is no guarantee.
DYOR
Posted Using LeoFinance