It is no longer news that the rate of unemployment in Nigeria is quite alarming. You see a person going to school, graduating with a good result but end up having no place to work. Creation of job opportunities by the government is very inadequate yet the government pump money into projects that are not helpful to the citizens especially the younger generation. Because of the lack of skilled job opportunities, we have seen many graduates opt to engaging in unskilled labour just so they can make earns meet.
---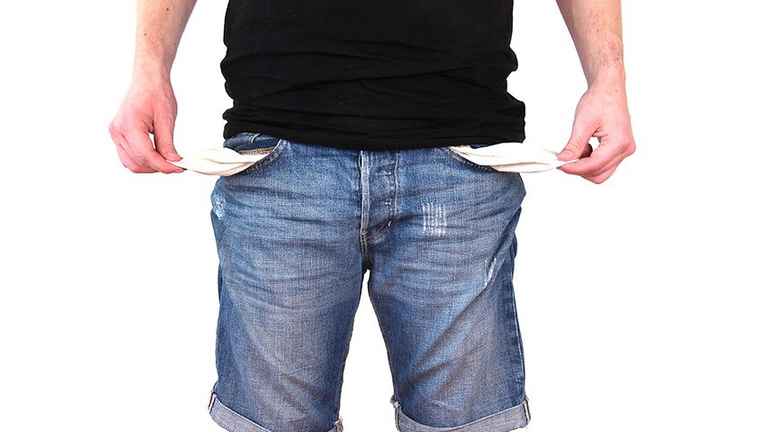 source
---
Infact, it is now a norm in Nigeria that after going to school and graduating from the University, you have to go get learn another skill; could be tailoring, barbing and the likes. Why does this happen? There is no guarantee that you'll get employment with your certificate and this makes a certificate to almost be useless over here. Last week, I heard someone say that he doesn't know where he kept his certificate because it couldn't get him a job. He is now a writer and earns from that massively.
Just recently, something very funny happened in my state. The government called for only 1000 secondary school teachers in a state where we have a very poor teacher-student ratio. You get to see just one teacher handling a class of over 100 students; very sad. Away from that, my emphasis is rather on the number of people that applied for this 1000 slots; we have well over 10,000 people applying. You can imagine how deep unemployment has grown.
---
The Cryptocurrency Solution
People like me would have been included in the unemployed list but not for cryptocurrency and blockchain technology. The advent of cryptocurrency has helped many young persons make earn meets and also live comfortably without the need for government employments. It has equally reduced the crime rate in the nation. When cryptocurrency wasn't really been known by a greater percentage of the youths, crime was at its peak; arm robbery and many cases of theft. But as we have seen more youths adopting cryptocurrency, crime rate has declined massively. Someone once said that, "cryptocurrency has taken away guns from the hands of Nigerian youths" and I concur.
Cryptocurrency has employed more persons than the government has in a very short while. You can check to see the statistics on the adoption of cryptocurrency in Nigeria. And in due time, more persons would come into the industry.
Posted Using LeoFinance Beta