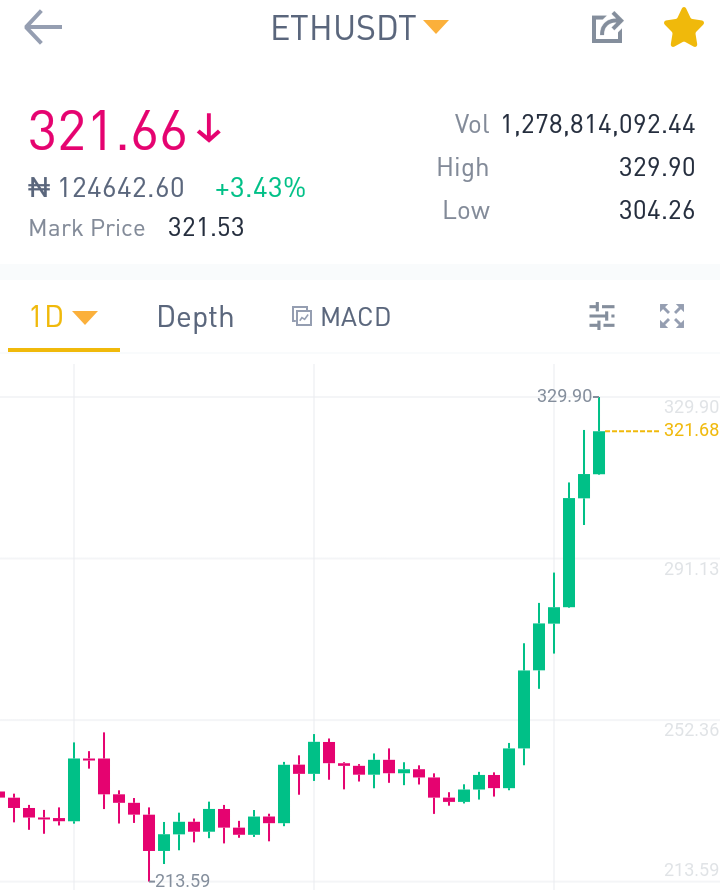 ---
Some cryptocurrency traders and hodlers particular those dealing with Ethereum, ETH must be really excited at the moment as the coin has been outperforming in the crypto market.
Of recent, ETH has been pumping massively hitting almost $330 as at the time of this post and the last time it got that high was on the 1st of June.
Still wondering what would have triggered that sudden and steady pump. But I think that the news about the US Government investing in cryptocurrency could be the reason many are demanding heavily for ETH and other cryptocurrencies.
Bitcoin on the other hand is clearing a path towards $11,000 mark. This is really huge and I'm sure it will hit that mark really soon. Cryptocurrency sure shows that it is a worthy technology to be invested into. Gradually, many individuals and nations are coming to embrace it.
---
*Can we expect a correction soon?the
The pump in ETH has lingered steadily hitting new highs and surpassing the predictions of many analyst. Howbeit, can we expect a correction soon enough? Considering that many may start selling at this current high rate and dumping. But even if it doesn't dump anytime soon, it's sure going to retrace. So, it's best to stack up when it falls low again.
Posted Using LeoFinance