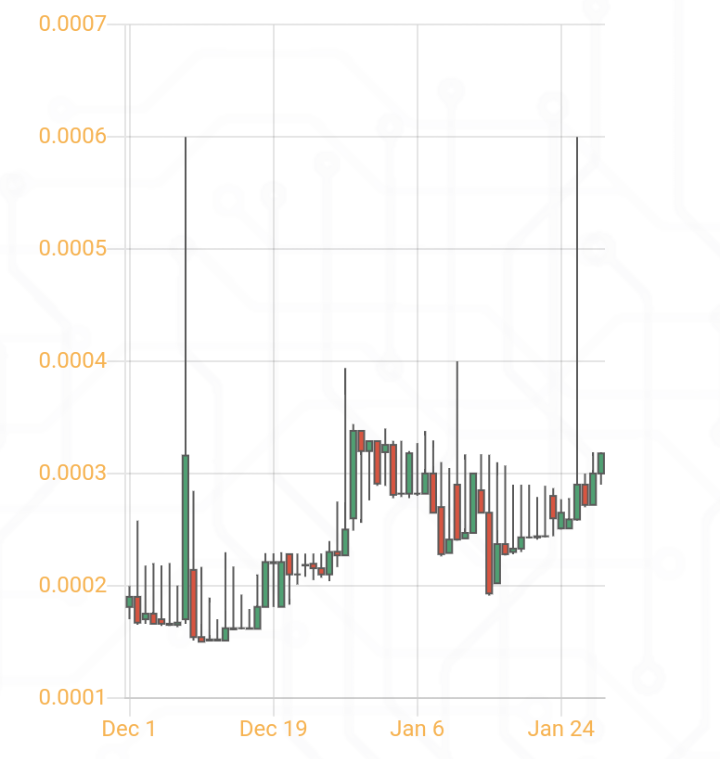 ---
I remember when the SPORTS token was trading at a very low bottom but today, I noticed how largely it has improved and increased in its price. It's pleasing to see SPORTS building some strong momentum and I'm hoping to see more. This is prove that every good project will definitely grow sustainably overtime so, it's just a matter of identifying a good project and sticking with it while watching it grow.
Overall, we have seen a lot of improvement and developments in the SPORTS token community. Recently, it was proposed that a proposal voting system be adopted in the community and it succeeded. Meaning that in days to come, anyone can come up with a proposal. Should the proposal be a good one that will contribute to the growth the community, it will.be voted for and vice versa.
I strongly believe in the growth of the SPORTS token hence, my reason for not selling any of my earned tokens before. All I do is stake my earnings and I'm just 300,000 tokens away from reaching three million SPORTS stake. It's a really small volume compared to what I see on the rich list but growth is gradual. I hope to increase it with time.
Who knows, one news could just cause a spike in the SPORTS market like what we are seeing with DOGEcoin. It better to accumulate for the green days.
Posted Using LeoFinance Beta