Most Hive dapps are browser-based, and many don't have mobile apps in the app stores. But there is a solution!


Screenshot of iOS quick launch bar with CTPTalk, LeoFinance, PeakD, and SportsTalk shortcuts.
The solution is Progressive Web Apps. PWAs are simply browser-based apps that runs in a separate window. Very similar to a bookmark, but easier to access.
The first version of the iPhone did not have an App Store. Steve Jobs' vision was for all apps to be like PWAs (the name didn't exist yet).
To add one of these shortcuts, open the app in Safari or Brave, tap the share menu button and then tap "Add to Home Screen". Then you will have easy access and a reminder to engage with your favorite LeoFinance content creators.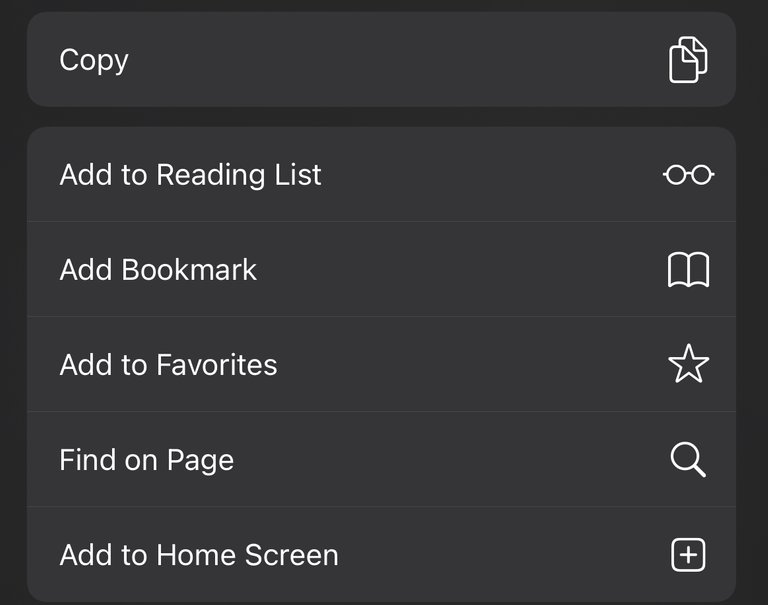 Screenshot of iOS share menu with "Add to Home Screen option"
After adding the app to the Home Screen you will have to launch the app and re-login. Since it's a separate browser instance, the login state doesn't transfer over. Once logged in, it should stay logged in when switching apps.
——
Thanks for reading!
torrey
——
p.s. I hope this helps. It's very easy to do, but not everyone knows about this trick.
Posted Using LeoFinance Beta