Mark Cuban offers 25% discount for BTC purchases of Mavs swag
Today, Shark Tank star and Dallas Mavericks owner, Mark Cuban tweeted to announce a 25% discount for fans who purchase swag using BTC. It seems that Cuban is looking for ways to accumulate BTC. Others are talking about the coming BTC liquidity crisis, and how it will become more difficult to purchase from exchanges. So, we may see other retailers following Cuban's lead here and offering these discounts to acquire BTC assets at a premium.
Furthermore, folks are pointing out Cuban's comments from October 2019, where he dismissed BTC and said he'd rather have bananas. Today's announcement about BTC payments seems to indicate he's come around on the cryptocurrency.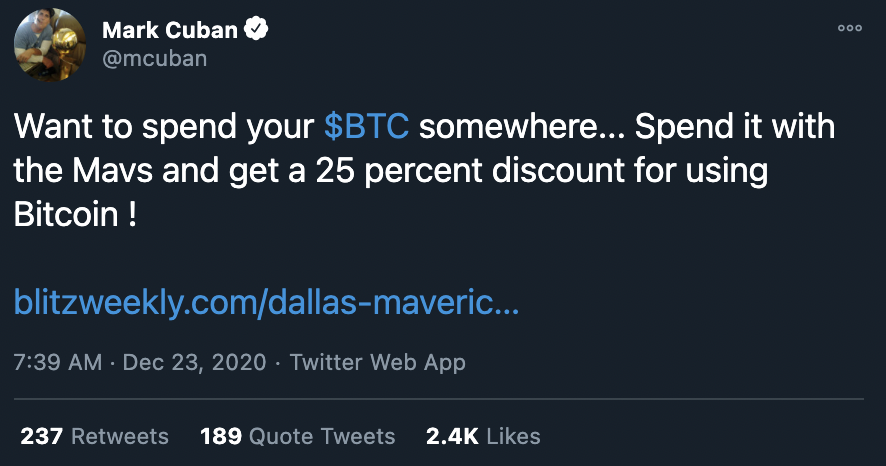 https://twitter.com/mcuban/status/1341770350766469121?s=20
The tweet announcement is actually somewhat misleading because the article linked in the tweet says something different. On the website it says "$150 spent with Bitcoin on Dallasmavs.shop, fans will receive a $25 gift card with their purchase from now until Sunday, January 31." Not quite the same as a 25% discount at checkout. I found this information at http://blitzweekly.com/dallas-mavericks-offer-special-merchandise-discounts-for-bitcoin-buyers/.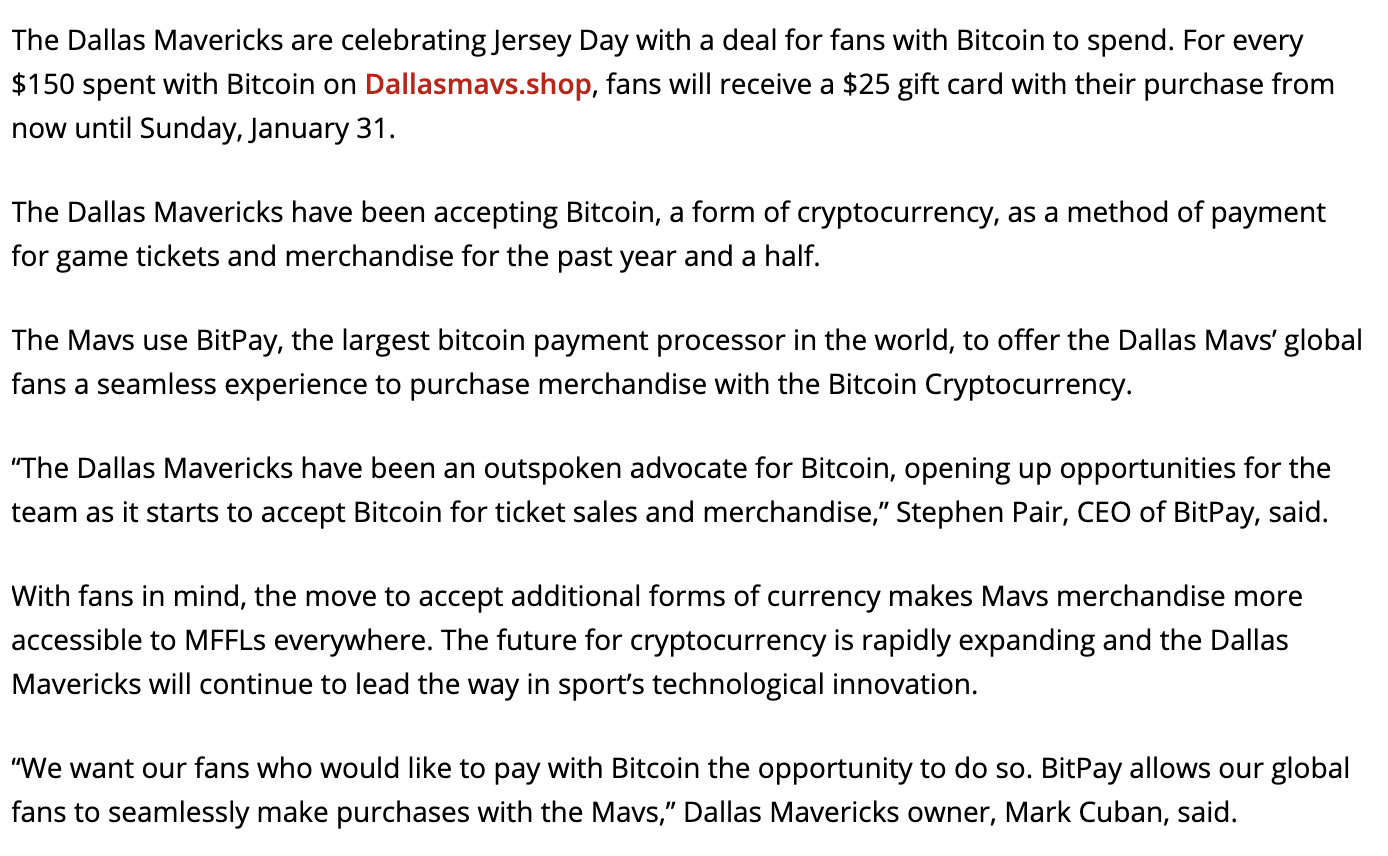 screenshot from blitzweekly.com
Short post, I just wanted to share this interesting tidbit spotted on Crypto twitter today.
-Torrey
Posted Using LeoFinance Beta
---
---