As we speak, I am compiling a list of LEO authors that in my opinion bring value to the LEO ecosystem either in the form of exceptional content or bringing lots of traffic (e.g. from twitter and reddit) that imo are under rewarded at the moment.
Generally speaking, I am trying to manually curate all posts published through leofinance.io but I am a human so I might have missed some! If you think you belong in the above category and get small rewards (or know someone that does) let me know in the comments below. 
I will post the list in a few days and also share it with other whales privately that I have already talked with, so hopefully your earnings will pump.  If you want to beg for votes but you are to proud to beg (as you should be) then this is your time to shine.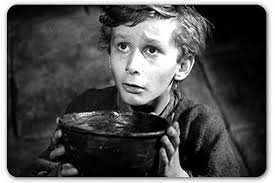 My only condition is that you use leofinance.io for your posts. For reasoning, click here.
Why bother you may ask? First, I am tired of seeing the same people earning the bulk of the rewards again and again. But most importantly, the more happy good authors we have, the more leo will thrive. And the more it thrives, the more authors it will bring. More authors, more ad revenue, more fomo and we all become richer. Duh.
Posted Using LeoFinance