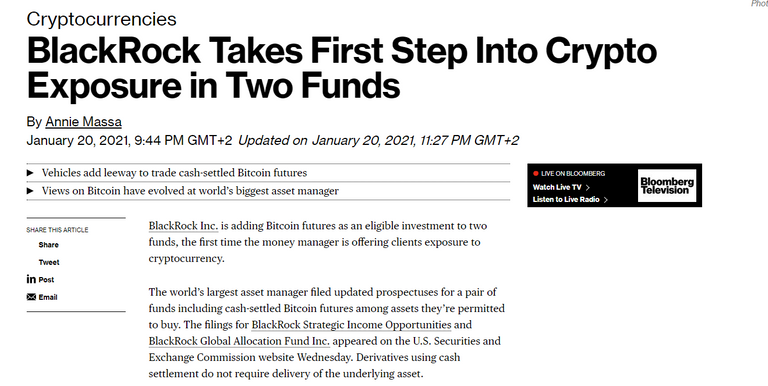 credit
Institutions have recently taken a keen interest in Bitcoin and they've been pumping in billions and billions of dollars into btc. Michael Saylor and other billionaires who weren't cucked like Ray Dallio have been shilling their bags to get a good pump.
This apparently has also gotten the attention of Blackrock Inc. investment Management group*, which controls lots of money. And by lots something like over $8 trillion dollars of funds.
In a time when the dollar has been losing value and printers go brrrrrrrrrrrrrrrrrrrr, this move looks like it will contribute to the already bullish trend.
With a portfolio that fat, I can bet my penis that it itself will lead to a good pump in price. Not to mention the fomo that will follow.
And yeah, FOMO and speculation is probably the main cause for all this interest in Bitcoin...but hasn't it been like that always?
BlackRock, Inc. is an American multinational investment management corporation based in New York City. Founded in 1988, initially as a risk management and fixed income institutional asset manager, BlackRock is the world's largest asset manager, with $8.67 trillion in assets under management as of January 2021.
P.S: Look at ava going! For those of us familiar with the tokenomics, we still know its way, way underpriced. Buy while it's still cheap!
Posted Using LeoFinance Beta