TRAVALA is making some moves lately and things are starting to look sexy. Today, people at TEZOS announced a collab, introducing XTZ as a payment option in TRAVALA.
Tezos is a proof of stake open-source blockchain for assets that can upgrade themselves. No clue what the fuck that means but if it's to pump my ava bags, i'll take it.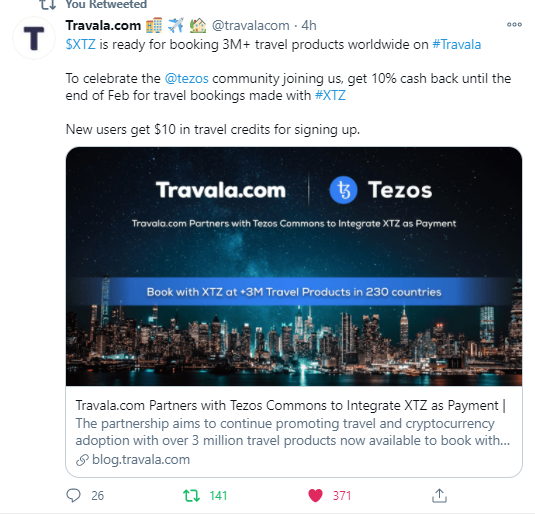 Quick Rundown
If you have XTZ, you can now pay for bookings and stuff on TRAVALA with it. When you use XTZ to make a payment, you get a 10% discount for any payments made until February 28th.
But that's not all. Rumours on the streets are travala will announce something BIG this week: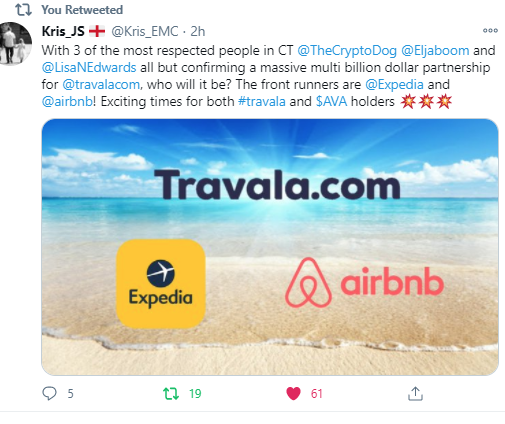 Travala offers over 3 million options of places you can book with crypto and despite the effects of the virus, it has been going only up for a year or so. The vaccine is already here, flight integration will be rolled out later this year, and in a couple of months, international travel will be easy.
If you add all these to the constantly increasing burns, lock ups and market buys, it feels like AVA is going to be a top 20 coin in the near future. I can smell it. That or it's been a long time since I showered.
See you on the moon!!!
Posted Using LeoFinance Beta