Vote Trumpman For Dcity President - No Taxes - No Wars - Let's End Communism - Together

The fair and hard working citizens have had enough. In the name of keeping the SIM peg, the commies have taxated them again, and again and again.
The result? The peg continues to fail. Small cities stay stagnant. Countless body bags of beloved people from the ongoing wars.The rich elite getting richer and richer at the expense of the middle class and the poor.... Not to mention the recent appearance of criminals who are are rampaging the lands and cities.
Surprised? Well you voted for communism! What did you expect? Sunshines and rainbows?
No more.
No more taxes.
No more wars.
No more communism.
Let the free markets decide for the silly peg and the well being of Dcity Citizens.
Vote @trumpman for president
Vote freedom
Let's end communism. Together.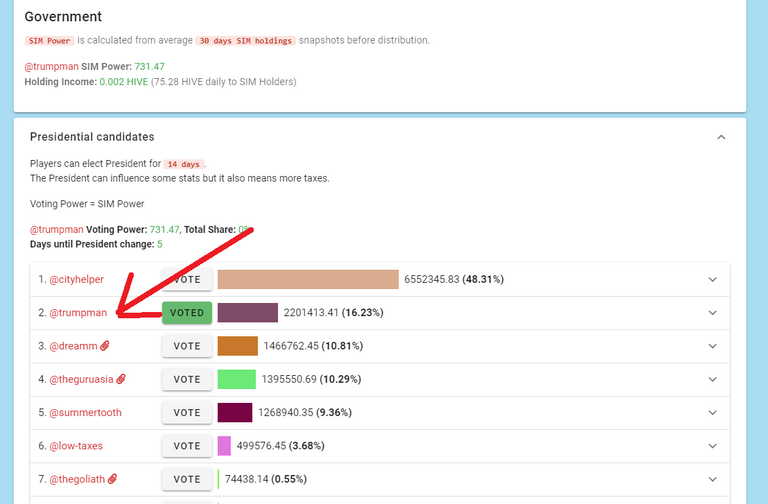 And for those of you thinking this is just a game, open a history book. First they will come for your SIM income. Then your house. Then your wife. And before you know it you will be polishing stones in the gulags with your kids while the adorers of Mao and Stalin **** your wife.
P.S:I also promise to look into the rigging scandal regarding the daily airdrops. Where there is smoke, there is fire.
Posted Using LeoFinance Beta
---
---