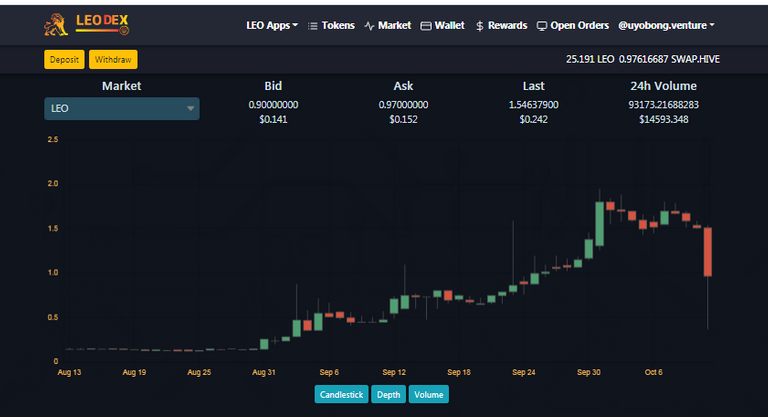 More than ever, times as this would likely be experienced by a successful project like @Leofinance. There's an African proverb that says that "people only throw sticks/stones at a ripe fruit". There would be no need to plug down immature unripe fruits. LEO/wLEO has been an amazing project in the Hive and ETH blockchain that has witnessed over 50x pump between April and October 2020.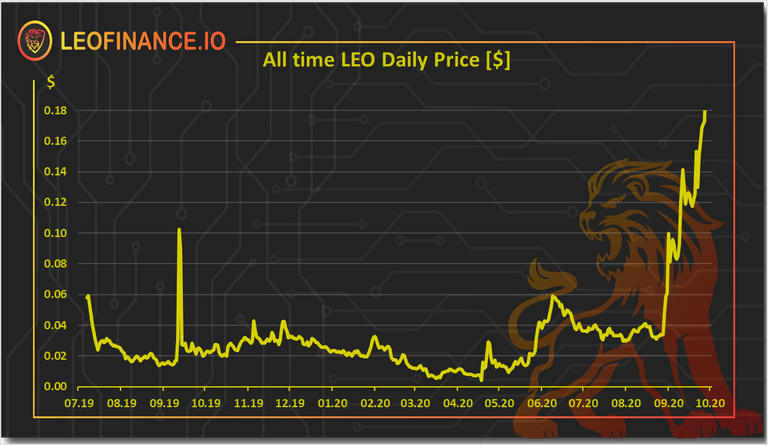 We are still in the beginnings for LEO as the best is yet to come. Not relenting with seeing LEO at $1 by end of 2020. THis hack is only creating more attention for the LEO/wLEO token while helping to fix the possible loopholes while the project is yet to be a month old. Just two days ago, the fist batch of bonus for $wLEO Liquidity Providers was given out ndt announced.
The yummy rewards was rich enough to spark some jealousy by a lazy hacker who wants to earn cheap LEO. Hopefully, we'll come out strong on this, however, October 11, 2020 would remain a unique date in @leofinance's record in its growth journey.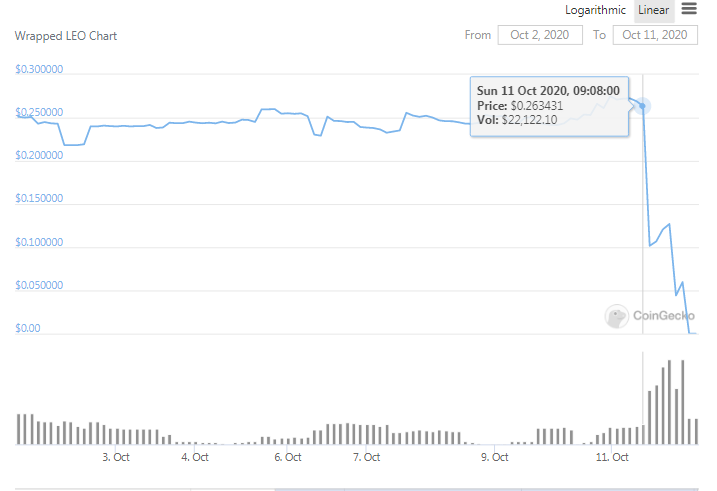 An eye on simpleanalytics shows how well the numbers are growing with respect to traffic on leofinance.io. Anticipating to see that stat double in the next couple of weeks. I'm personally not relenting posting and marketing LEO on Twitter and other available channels that I can earn some traction to the community.
It's time to grow more LEO Whales
As of now, LeoDex is the safest place to purchase LEO token and keep them in wait for the next announcement from @Leofinance bothering the future of wLEO or probably power them up to join the league off curators we have on https://leofinance.io/.
Many "shaky" investors are dumping their tokens out of panic. They'll sure come back for the tokens they';re dumping now at double or triple the price. Thus, it is a good time to head to LeoDex and grab some free tokens.
Though a sad window, I see this as an opening for fresh investors to buy into LEO. Like @Taskmaster4450le would always say, the down time in a token cycle is crucial foe the health of the token. Things would get stronger and better after now.
Build your stakes now for the future. My story should be an enough motivation, starting from zero to a point of giving over $1.4 in upvote to quality posts. for me, the journey just began. I wish the bear season can lost a it longer to help me make some Steem/Hive Powerdown to take advantage of the market dips.
I though Leo had become too costly for me to be able to buy, but this window is another awesome opportunity. I'm not relenting. It's time for more contents, n=more marketing and more referrals to the community. We'll ensure October's ad revenue surpasses $10,000 and the buy off for burn would create some greenish pumps in the market again.
This is one Hive token you shouldn't miss to hold in your hodling and curation portfolio.
It can only get better.
From a passionate Leofinance marketer and content creator.
Posted Using LeoFinance Beta