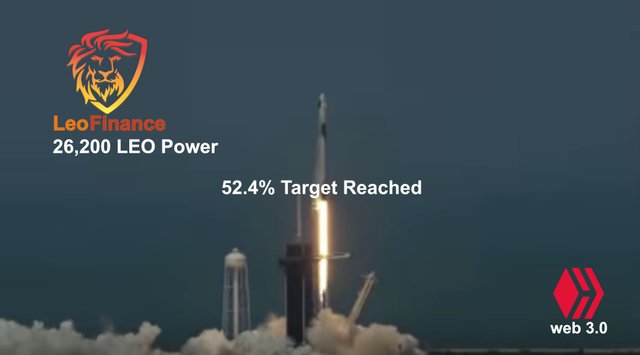 Hi, compliments Hivians, it's Wednesday, 15th July and we're about completing one half of the month. While bitcoin and other cryptocurrencies including HIVE has been bearish in the past few weeks, the month of July has been bullish for me as the bear market helps me to build my stakes of Hive tokens.
On the first day of July, I did set targets for myself as per the quantity of tokens that would be staked and I'm glad that I'm near reaching the targets for two of the four tokens I am hodling. Thus, this gives me an ample opportunity to double up efforts for the remaining tokens.
LEO is one of the unique holdings I have on HIVE and I am targeting to reach the 30k stake mark by the end of the July. Last week was quite slippery and I couldn't stake much tokens. I'm excited that I have been making tiny powerups this week and its really accumulating to something tangible.
I will continue to adopt the drops principle and ensuring that I power up tokens each day, despite how small. So far, I have not missed a day yet this week. This evening, I decided to add 200 more LEO tokens and this raises my stake to 26,200. This is about 52.4% towards my grand target of 50k LEO stake.


One of the reasons I am staking LEO is that it is a token of tokens on Hive and it is becoming a base token for airdropping other tokens. In the real sense, LEO was created to power investments on cryptocurrency and finance related contents.
Just yesterday, I reported how I was airdropped $10 worth of SPI tokens for holding a stake of LEO. We are anticipating more of such airdrops in the future and many hivians are already beginning to accumulate LEO in wait for the next.
LEO token is currently undergoing a price correction in the Hive tokens market and it's trying to form a base around 4 cents in wait for the next bull run of cryptocurrencies. I am trusting that as soon as HIVE begins to gain, investors would be ale to raise more funds to invest in LEO.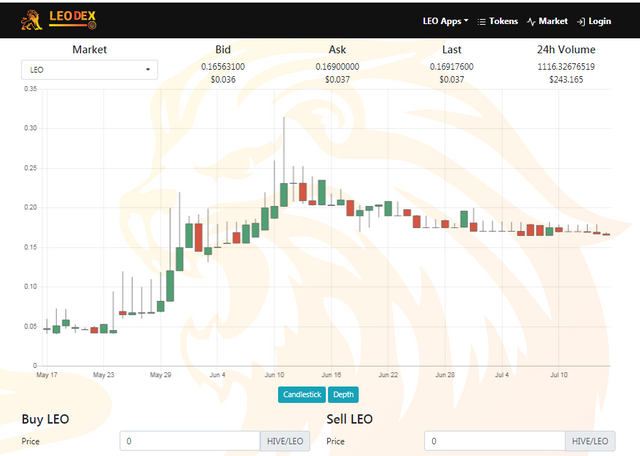 As at the time of this post, over one thousand LEO tokens have been traded in the Leo market in the last 24 hours. With the proposed new development of a Hive-Leofinance interface, there would be much activity around the LeoFinace ecosystem and this would mean more health for LEO tokens.
With 26,200 LEO tokens in stake as at today, I am hopeful to reach the 27,000 LEO stake mark by the end of the week.
It can only get better!
---

Meanwhile, I'll be glad to curate a fresh #leofinance content published from the https://leofinance.io interface. The post must not be older than mine. Feel free to submit the post link to the comments section of this post and consider adhering to the #posh rule. Already, I have made a couple of guide posts to help you create acceptable leofinance posts seamlessly:
Know the LeoFinance Ecosystem
https://leofinance.io is an online community for crypto & finance content creators, powered by Hive and the LEO token economy.
Posted Using LeoFinance