Growth is the only evidence of life and where growth is lacking then, the object could be considered non-existent. It is interesting to see that many Hive communities are beginning to react to the positive changes around some leading communities on the second tier of the Hive blockchain. SOme weeks ago, @Leofinance community effected a game-changing curation feature in their tribe which has helped to improve engagement on the leofinance.io website and by extension improve the Alexa ranking of the website to top 80k websites in the globe.
I was informed by @erika that the @Stemgeeks community has also adopted the flat (linear) curation curve and that could be instrumental to the 2300% pomp in STEM price in the last few days. Now talks have ensued in the @Sportstalksocial community regarding plans to adopt the linear curation curve. The link to the discuss is below.
https://www.sportstalksocial.com/hive-101690/@sportstalksocial/request-for-comments-moving-sports-to-a-linear-curation-curve
It is interesting to read the views of several thoughts and positions of users relating to the planned update. Everyone is on the support to up their engagement game in the #sportstalk community.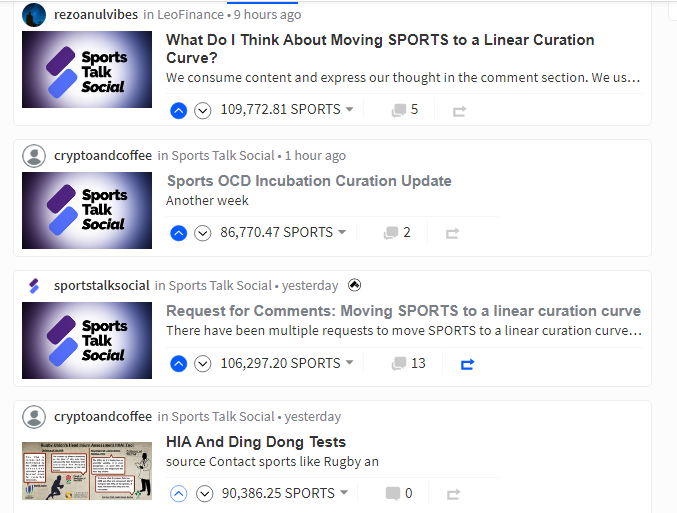 SportsTalkSocial trending page
Ebsides the talk, there have been an improved curation of contents in the #sportstalk community since the OCD incubation curation ensued. Sports content creators who devote quality time now earn some decent amount of SPORTS from their contents as top stakeholders rally supports to those contents. It might interest you to know that SPORTS token is now worth some tangible value.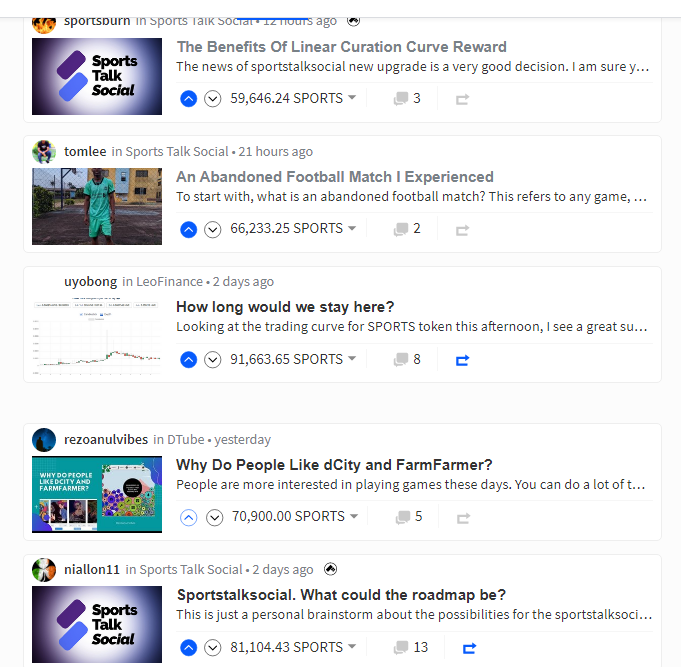 For instance, the above sporting memory by @Tomlee which earns 66k SPORTS is worth about $1.6 (that is, 13 HIVE at present exchange rate). Such rewards in SPORTS should encourage any creator enough to put in some more quality time and effort to pen something original and value-adding.
It's time we're scaling quality as far as Hive communities are concern and the volunteering spirit in the STS community is quite commendable.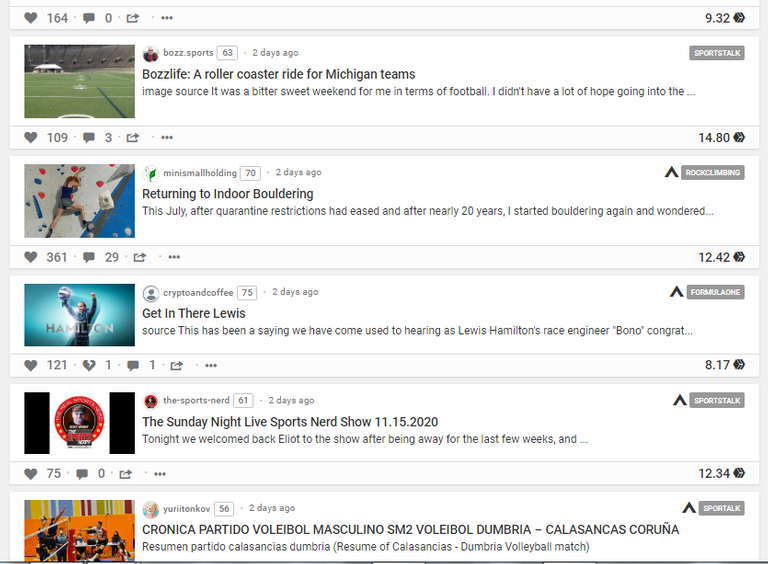 SportsTalkSocial Trending page on PeakD
Moreover, these posts are also earning some decent amount of HBD on those content through OCD curation. Thanks to @Cryptoandcoffee for championing this cause for the community. This is what motivates me to do my best in marketing the SPORTS token in every holistic way possible (online and offline) and hopefully, soon, we'll have some bigger surge in the community in terms of engagement and investment.
Looking back at a few months ago when subscription to the community was just 717 member and activities were dwindling,. we can now see an improved interaction stat in the featured image above. With 150 active users and 650 interactions, I see a solid growth and it can only get better.
Thanks to @Patrickulrich for being a listening leader and is reqady to work with concerned members of the community to forge the growth pf the SPORTS ahead. We've had several discussions on the way forward with SPORTS and the plans underneath are huge. You should be anticipating a publication of a roadmap soon to guide your decisions with investing in SPORTS.
Things will sure get better and integrating a flat liner curation curve is just the first among the lofty possibilities that would be unveiled soon. For those who are new, linear curation is a curation model which does not disincentivise a curator for voting on a post late. With this model, the curator would have no fear of manually curating a sportstalk post at any time within the payout window being sure that his earnings won't be cut for the early voters.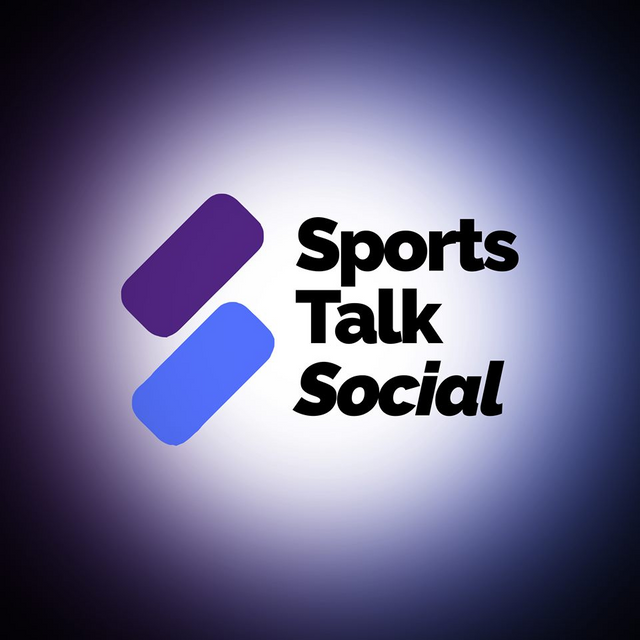 SportsTalkSocial is a community dedicated to reward sports bloggers with SPORTS token in addition to HIVE for writing original and quality posts about sports. I am a SportsPreneur and investing in SPORTS has been a good investment decision for me. Earning $200 from liking sports content is feasible in the near future.
Posted Using LeoFinance Beta