GameFi: A paradigm Shift from "Laborious" work to "Smart/Fun" work - E.g. Multiple Earning Options with Splinterlands
The emergence and growing mass adoption of crypto has continually changed the narrative of man's approach to work and finance. Besides, each day passing, new words are being added to the English dictionary courtesy of activities and operations within the blockchain/cryptocurrency sphere which lack right explanations with the existing words. We now see words like hodl, buidl, Defi, GameFi, and more and those are gradually making way into our everyday conversations. I personally use them unconsciously during conversations and seize the moment to tell my audience about my crypto affiliations when asked to explain the meanings.
Within these Four years of being involved in crypto, I have learnt a tonne of concepts, ideas and I've been exposed to technologies I wouldn't have known to this time. Just a year ago, I was involved as one of the pioneer players when Rabona game emerged on Hive and sooner than I could tell, it has become my positive addiction. Yeah, I've learnt a lot (business skills and sports management) as well as come to appreciate the more the value that blockchain games backed by cryptocurrencies hold. At some time in my life after my secondary education, I got addicted to playing Pro Evolution Soccer (console game) and that was a negative addiction which had drained my money, useful time and even affected my academics. Now, the story is different. Engaging games here on Hive helps relieve my busy days, taking a lot less time while it makes me richer and more knowledgeable.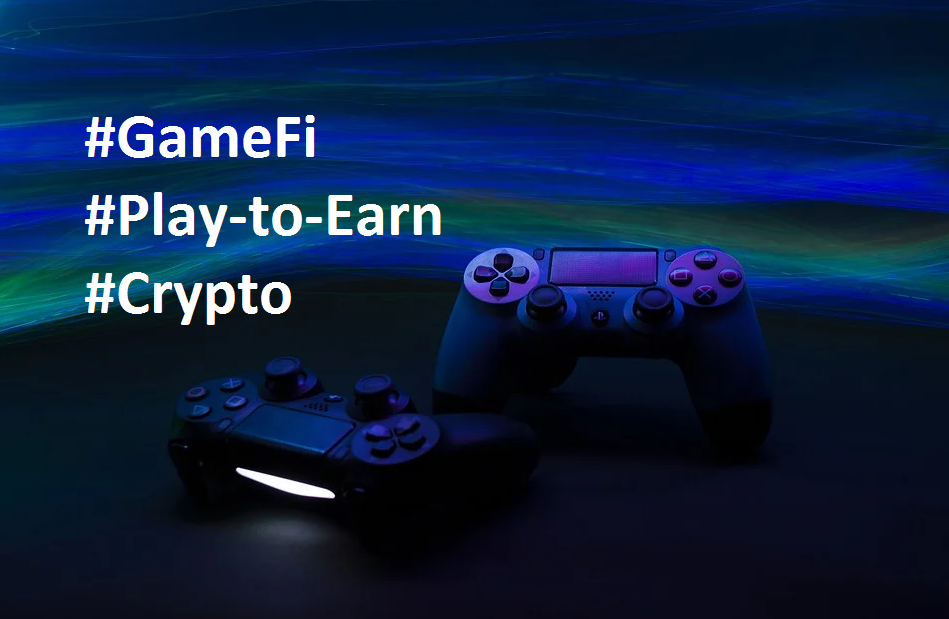 Image source - Edited
GameFi has become one of the hottest new trends emerging from the crypto industry, after DeFi (decentralized finance) and NFT (non-fungible tokens (NFTs). Interestingly, GameFi combines the functionalities of DeFi and NFTs in blockchain-based online games. According to Okex, GameFi is the financialization of video gaming. Similar to the popular crypto term DeFi, or decentralized finance, GameFi is a fusion of the words "game" and "finance." From that definition=, we see GameFi bringing Fun (game) and Money (finance) together - something that has not been in the last 3 decades. Before now, we had to pay so much money to buy a game console or download a game that would literally add "nothing" financial to you, other than "fake" in-game points that are never withdrawn. However, blockchain game players are now the rich guys.
It is important to understand that GameFi may have entirely different financial definitions as it applies to a particular game. For example, some blockchain games reward players for completing in-game tasks while others may enable revenue generation from the various virtual assets a player owns within the game play. Within the Hive blockchain, we have both options of earning in the several operational games.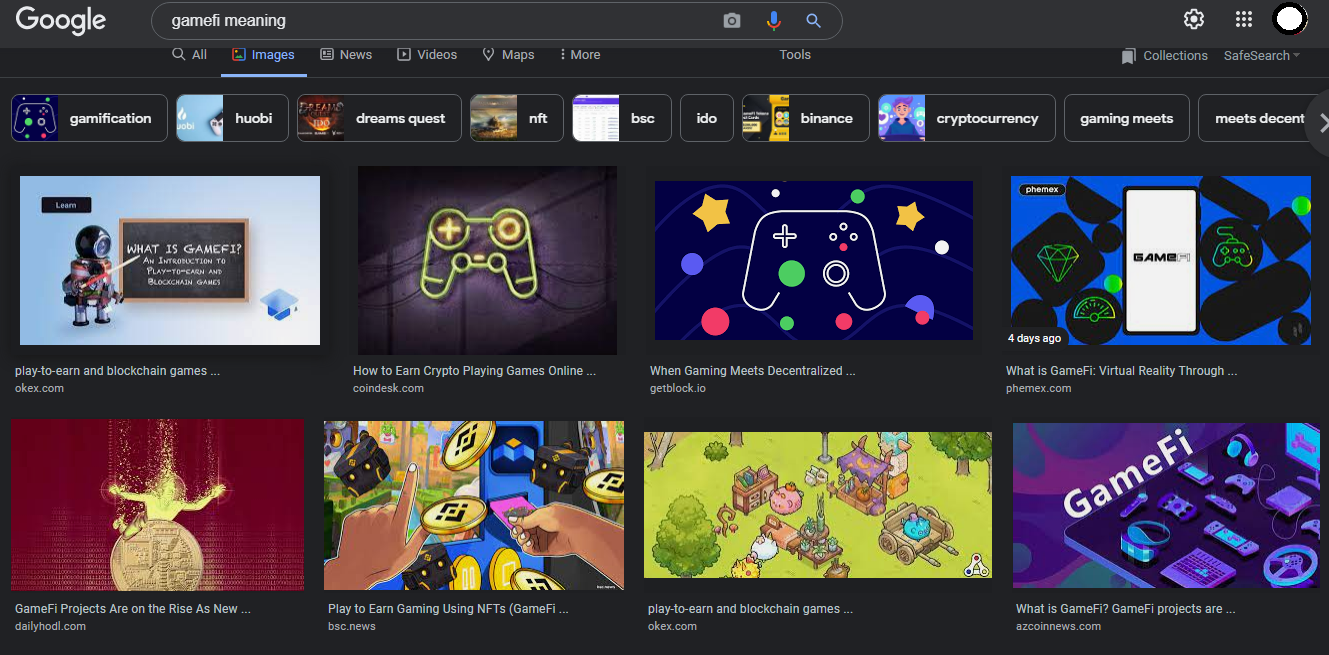 While searching on google for the word "GameFi", the image search results showed nothing serious other than the kitty kind of images as we can find, yet, today, there are predictions that global games market would Generate $175.8 Billion in 2021; and is on track to surpass $200 Billion in 2023 source. As I pen this post, titles like Axie Infinity is worth as m uch as $7 billion in market capitalization. Giants like Ubisoft are now getting involved in the GameFi sector.


source - Coinmarketcap
More interesting is the fact that our very Splinterlands game now ranks 20th among other blockchain games in terms of market capitalization and is on top performance when it comes to number of players and count of transactions. With $130,986,881 market capitalization today when SPS is worth just $0.88, we are seeing a Billion worth of Splitnerlands in a few months ahead when SPS would hit the $5 price value.
As of today, Thousands of Hive users are doing a full time work playing Splinterlands and are earning decent. Others are not playing the game but are also earning decent from creating contents like their battle reports, asset declarations and game guides on https://www.splintertalk.io/ to earn SPT token tradeable on Hive engine. Others are there just consuming those contents and curating them to earn curation rewards from their staked SPT tokens.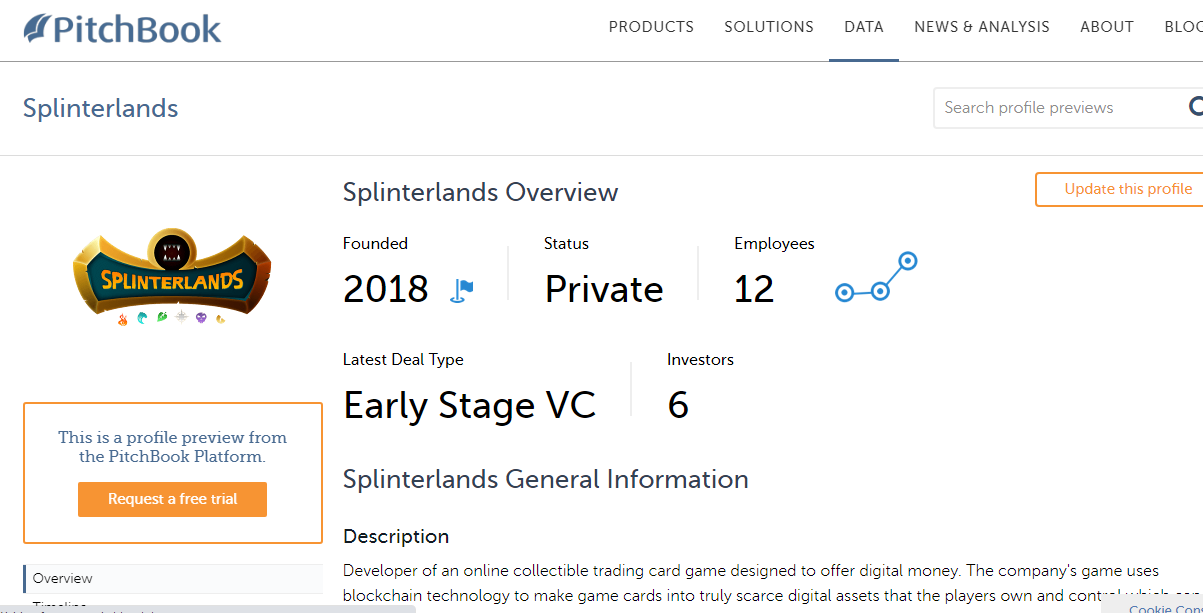 Splinterlands is just Three years old and we can see the massive growth its bringing to Hive. One can thus tell how beautiful the next few years could be. Certainly, GameFi is a shift in paradigm from labourious work to what I call Smart/fun work. We are no more termed lazy for playing games, but we earn decent cash on daily basis. Moreover, we no more spend cash to play our choice games, ewe get paid for doing so.
We owe the ignorant public the duty of spreading this news through our best channels until Hive becomes the centre of attraction for Crypto mass adoption and gaming can be a significant bait.
Posted Using LeoFinance Beta
---
---