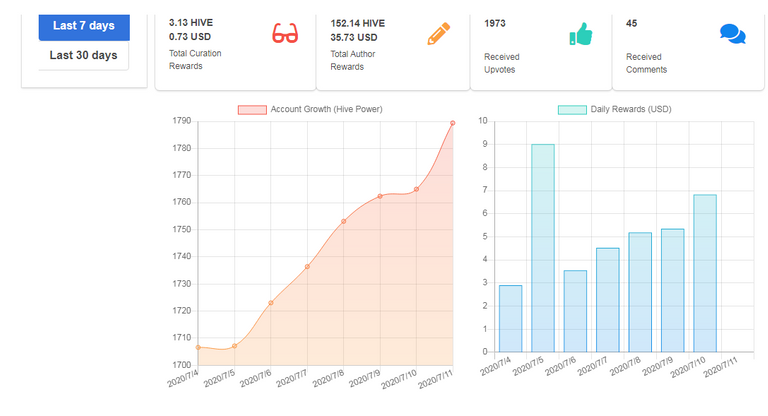 The week from July 4th to July 11th has been an awesome week especially when I compare with the previous week. I've been indoors most of the days over the last 7 days and this made me give some more time to creating contents and curating contents on Hive blockchain.
While I am building my curation strength in Hive tokens, I am not forgetting my growth with HIVE and it is my earnest desire to hit the 5,000 Hove power mark by the end of the year. I would have gone quite far with that short for the few weeks I powered down my hive to meet some pressing expenses.
Reading @Josediccus' blog today on his unlocking of the 17k Hive Power milestone was quite inspiring. I know him to be a quality creator on this blockchain and reaching such Hive Power levels can only be a product of dedication and hardwork.
Our Hive growth is the first sight when people see our blockchain account and I am willing to grow my Hive power alongside but with consistent authorship of quality contents.
Looking-up on your past achievements has a way of boosting your morale for the journey ahead. Hivestats developed by LeoFinance community is a Hive account statistics tracking tool-set. With this tool, a Hive user can actually see with some easy to read charts how much he grew or stunted over a 7-day or 30-day analysis period. The Hivestats tab has been continuously opened in my browser to help me lookup at my performance as a content creator and Curator on Hive blockchain.
Hive earnings are broadly categorized into author rewards and curation rewards. While the author reward s presently pays out in HBD and Hive Power (50/50), curation rewards only pays out as Hive Power.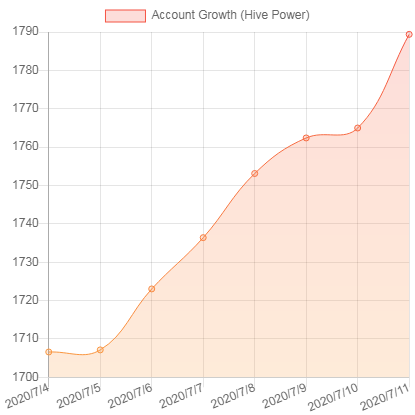 As shown in the Hive Power chart above, I was able to earn as much as 85 Hive Power over the last 7 days from content creation. This was as a result of 1973 votes received from awesome Hivians.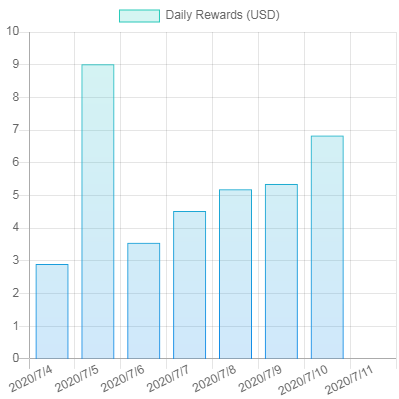 Within the last 7 days, my account also witnessed a healthy Daily rewards (USD) with peak performance on Sunday, 5th July, 2020. Saturdays seem to be some tiring days for me because of the engagements an training I am engaged in. Just like today, I was only ale to make my first post at about 21:00.
In all, I am thankful to all Hivians that do engage my blogs over the last 7 days. Their upvotes and reblogs, comments were very encouraging and that helped me to earn as much as $35 over the last 7 days. That's a huge one for me and I am grateful. Below is a screenshot of my dashoard on Hivestats.io

---
Are you ready to earn free SPI Tokens?
Read this post I made yesterday and make the most of your next few hours to qualify for the free tokens that will be distributed.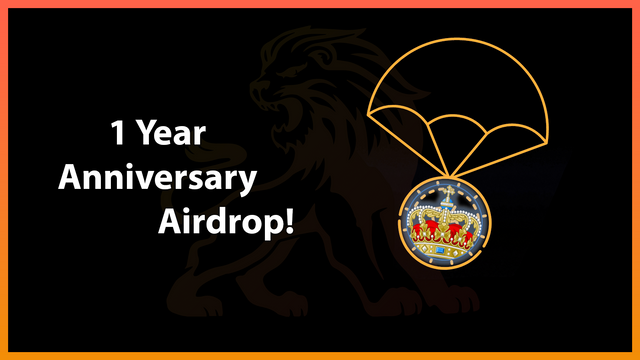 Do something now an thank me later.

Meanwhile, I'll be glad to curate a fresh #leofinance content published from the https://leofinance.io interface. The post must not be older than mine. Feel free to submit the post link to the comments section of this post and consider adhering to the #posh rule. Already, I have made a couple of guide posts to help you create acceptable leofinance posts seamlessly:
Know the LeoFinance Ecosystem
https://leofinance.io is an online community for crypto & finance content creators, powered by Hive and the LEO token economy.
Posted Using LeoFinance