How I cashed out $25 from Rabona Game today - just a bite of the Hive Pomp
Soccer game had been the first console game I ever played and the awesome memories of those times still linger around me. Still hoping that one of these days, we'll have a play2earn concept of Soccer game. While we wait for that creation, I've had my good time in the last 14 months with Rabona game, a soccer manager built on Hive blockchain.
I've had my tons of fun, wins and heartjerks with FC Creativians. We have the statistics of playing 1643 matches, out of which 793 has been won. Over the last 52 seasons, I've spent almost 45 seasons playing on league 2, having tasted League 1 just once and a few seasons on league 3. In all, the time and investment into the game has been worth it.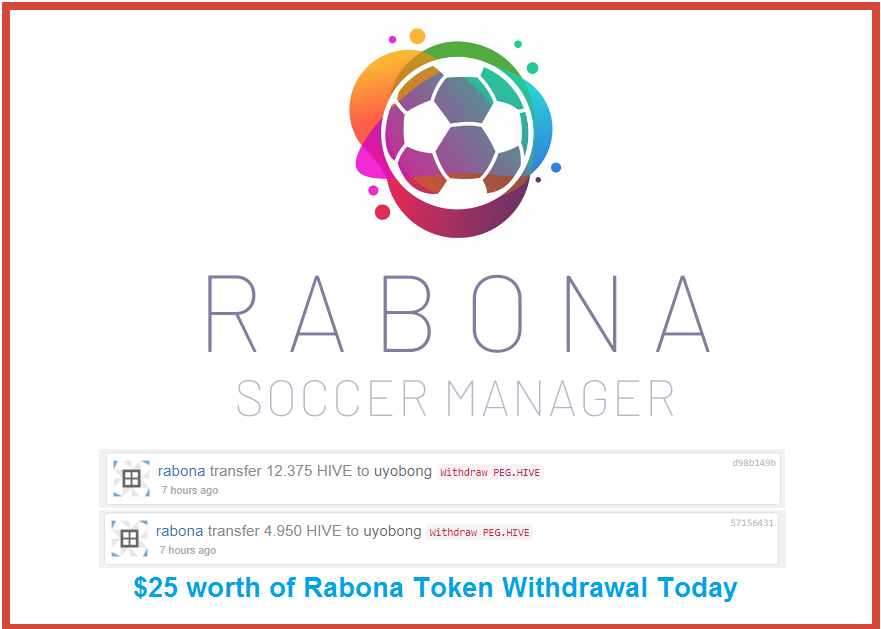 I have in the past shared how I've cashed severally from my Rabona token holdings earned over the weeks. With an average of 20 million RBN tokens earned each seek in addition to Hive rewards depending on the reward pool size for each season, I can say that, I've recorded over 1300% ROI from the initial $5 initial game pack I bought several months ago. My last review recorded how I earned $40 in Two months is massive from just Rabona Game!
Today, as Hive marked a new ATH, I decided to also cash out a part of my Rabona holdings which rounded up to $25. The withdrawals made in two batches of 15 HIVE and 5 HIVE respectively. However, I received about 17.325 HIVE after a 1% commission was charged during the withdrawal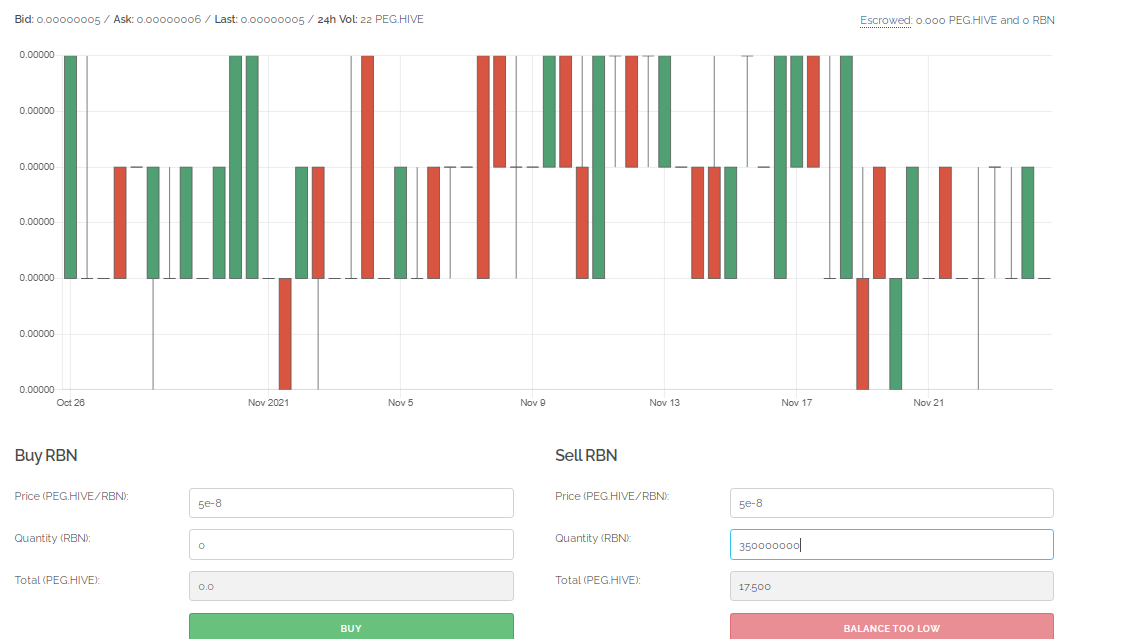 The RBN - HIVE market has stayed strong over the last few weeks despite many players cashing out. Huge development is underway that would define the future and sustainability of the RBN economy. One of such expected BUILD is the Bank of rabona that would serve as another DeFi option on Hive. Meanwhile, It's an awesome time to buy some RBN tokens that are quite cheap. In fact, 60 HIVE would afford 1 Billion RBN tokens.
Meanwhile, let me get some PIZZA and roasted chicken with chilled drink to cool off the stressful day with my cashed out $25. It might interest you that $25 as at today, is some persons salary in Nigeria. I just cashed that from managing my soccer team on Rabona.
Thanks to @Rondras and his team for the efforts so far. I'm hopeful that the Rabona team would seek synergy with the 1UP community team lead towards the growth of the game.
About Rabona
Rabona is a massive-multiplayer online soccer management game built on the Hive blockchain. Decide how to build and develop your team, take on the role of the head coach of your team, and manage the financials of your club. Lead your club to the top of the league, and become the champion!
What is Hive?
Hive is an innovative and forward-looking decentralized blockchain and ecosystem, designed to scale with widespread adoption of the currency and platforms in mind. By combining the lightning-fast processing times and fee-less transactions, Hive is positioned to become one of the leading Web3 blockchains used by people around the world. source

The team are so open for discussions, ideas and contribution regarding to the growth of the blockchain gaming community on Hive blockchain. Utilize these handles to reach them.
Posted Using LeoFinance Beta
---
---