Engagement is the life-wire of every social platform. In fact, it is engagement that qualifies a website to be tagged "social". Where engagement is lacking, then there is no communication as the loop is not completed without a feedback. When I joined Steem in 2018, I learnt the art of engagement and that make the whales of the platform then to notice me, and hence, my growth ensued.
Moreover, I have learnt a whole lot of stuff from comments on my posts as well as comments on other users' post. There is this web of healthy collaboration that bridges geographical and racial distance in the course of engagement.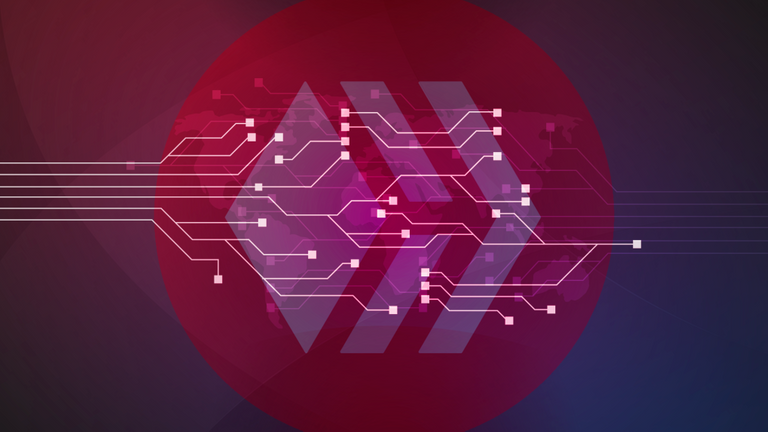 Image by @doze
On very good days, I spend 75% of my daily time on Hive to engage users. It sounds awful, but that's the truth. From day 1, I saw Steem/Hive in the eyes of a learner where free knowledge about various sectors of life can be acquired with fun. Thus, I take my time to read and understand a user's blog before sharing my thoughts which would come in four forms:
As a question to receive more clarifications;
As a support to the subject/idea raised/discuss;
As a critique of the validity of the subject/idea raised/discussed;
As an opposing view (non-confrontational) to the subject/idea raised/discussed.
In my thoughts, every good engagement should take that form. This therefore makes stand-alone words/phrases like "thanks", "great post", "good post", excellent", etc not considered as engagement.
Therefore, I would define post engagement as the ability of a user A to read and understand user B's post on a particular theme, then head-on to question as a positive/negative critique for more clarifications or add his wealth of knowledge on the subject.
It is important to not that engagement is a two-way thing which requires that user B who was the author of the post to read through the comments sent in by user A and others and respond to them as appropriately. Many of us have fallen a victim in this regard, however, a further response by the original author is crucial to closing the loop of communication.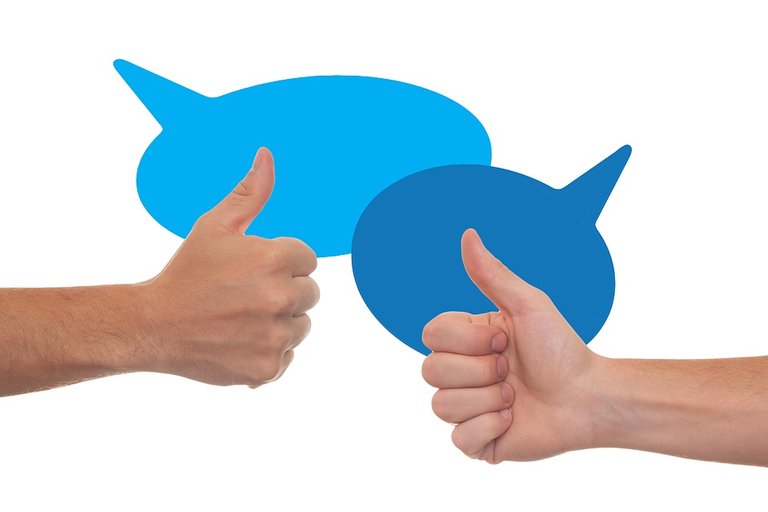 source
Know that some posts on Hive appear on the trending depending on the level of engagement they have. Such posts could be sorted out for on condenser websites with "hot" trending option.
How to reward Post Engagement without having a Huge Hive Power
If the import of engagement is anything to go by, then it should be rewarded. However, rewarding engagement on Hive can become so discouraging when you do not have the means to do so. Thanks to the Peakd team who had thought about this and introduced the "tipping" tool on the blockchain.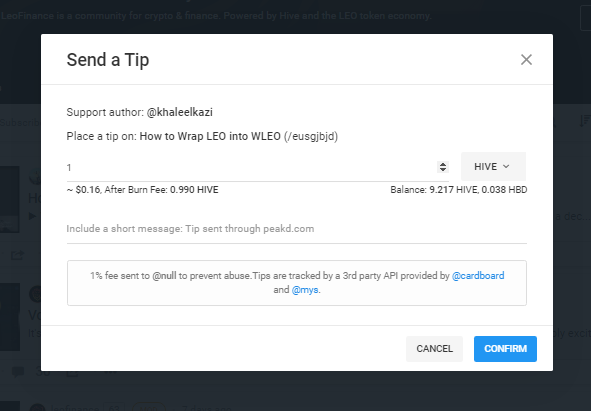 The beautiful thing about the tipping tool is that it supports both posts and contents. This allows the recipient to receive in liquid form HIVE as a reward for an exceptional content or comment created. A meagre 1% of the tip is burned by sending to @null. A full details on tipping is presented in this post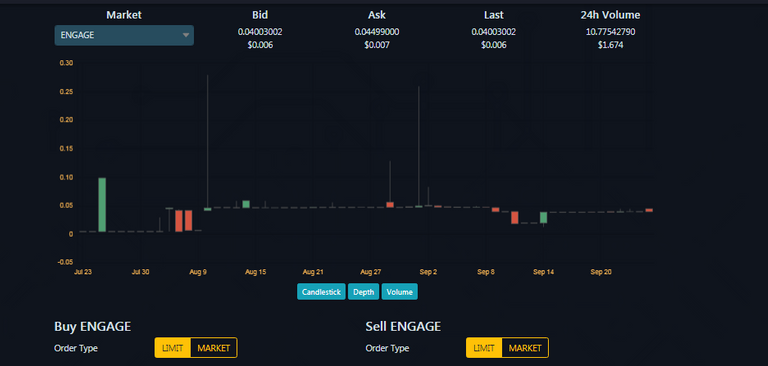 At sometime I advocated that the tipping feature be adopted for the Hive tokens. Thanks to @abh12345 who created the ENGAGE token with a tipping feature which works by a command "!ENGAGE 20" depending on the amount of ENGAGE token held in the account of the user giving the reward.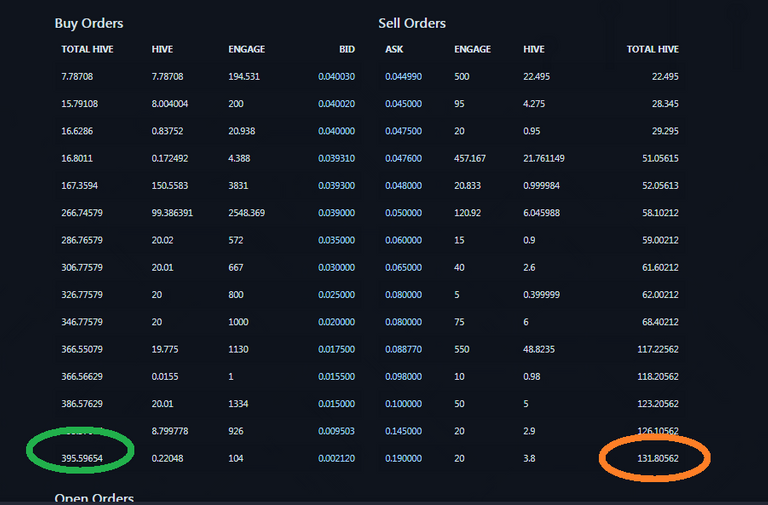 On LeoDex and Hive-engine, we have some well meaning Hivians buying the tokens to spread rewards to other users.
Posted Using LeoFinance Beta