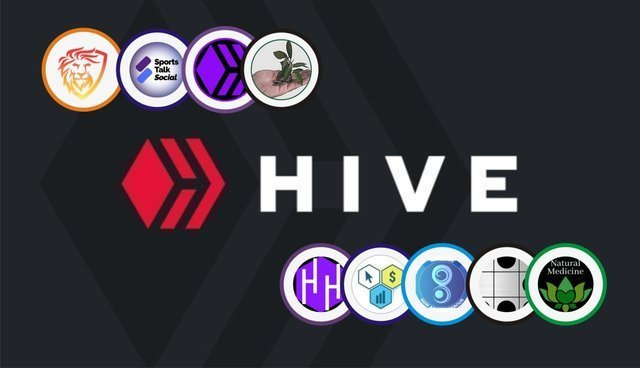 It was interesting to participate in @Coingecko's Twitter based survey of the best three cryptocurrencies that has future prospects. Their quest read thus: "If you can only HODL 3 cryptocurrencies forever, what would they be? Go!". You too can participate in the survey via this link. I'm sure if you're reading this post hive.blog, leofinance.io or any other Hive dapp, then you should mention HIVE and wLEO which is still a product of HIVE in the external cryptosphere.
$HIVE $LEO and $wLEO were my best three mentions and I'm quite sincere about it. ETH would have made the list but we know how crazy gas prices could be atimes. I don't want to get freaked out there with fee related to crypto transactions when I have so enjoyed three years of fee-free digital asset movements on STEEM/HIVE blockchain. Below is a screenshot of my reply to the tweet.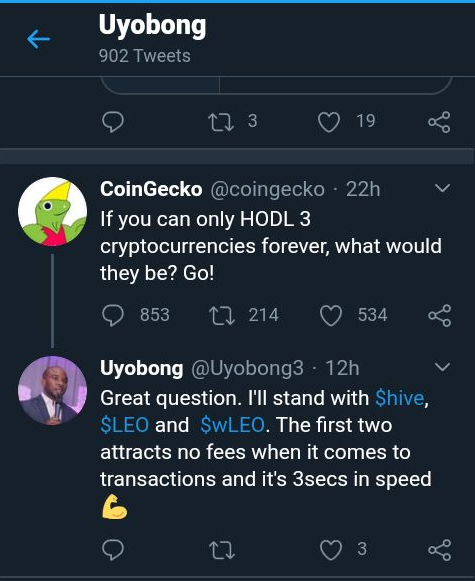 With the introduction of Hive-engine, being the second layer of HIVE, I trade over 20 tokens with awesome use-cases without a fee over the last 14 months. Free transactions is actually a winning and leading characteristic of HIVE that keeps me all in. wLEO launch makes everything more beautiful as my HIVE based cryptos could be used to interact with ETH blockchain.
If you ask me, I would say that I do not see BTC remain a king in the crypto space in the next 20 years. Yes, some other crypto with tangible variety of use cases may become an option. The ERC20 tokens of the ETH blockchain are just awesome features that allows for cross-chain activities that BTC can't provide. When finally the masses adopt cryptocurrency, there would be a bend towards cryptos that are more flexible and can be easily moved around.
Let's narrow it to Hive Blockchain
It sounded awesome to get to know from Hivers that are already accumulating Hive tokens to know which token they feel has a long term goal that could be trusted at the time being. Then on Steem blockchain, we had several Steem-engine tokens, many never survived after five months. It will not be surprised if such happens here on Hive too.
It's not just enough that a Hive user can afford the fee for creation of tokens on Hive-engine and can make some quick profit from the sales of the token to other gullible users. Every Hive-token investor must look out for some featured on Hive tokens that promises it sustainability into the future. Never get tricked by prices and who's issuing the tokens. Look deeper and make some good researches and be sure that the token passes the sublimation litmus test.
For me, development, marketing strategy and utility are features I look out for. Total token supply could be another factor though secondary. Tokens with so high supply can end up being shitty, however, where there are good and variety of use-cases as well as sustainable burn sinks, things can turn out all good.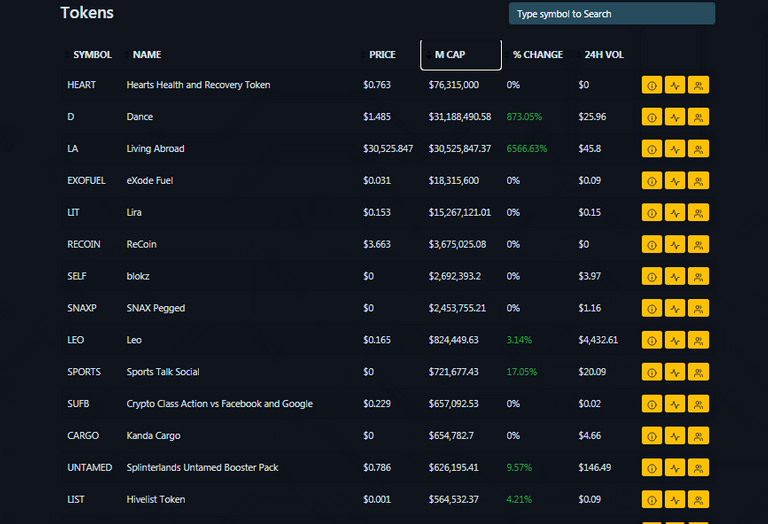 The above are top 15 Hive tokens in terms of market capitalization. I'm aware that the prices of the tokens at the time being has the potency of making the market capitalization look huge even when a token has $0 volume in trades in the last 24 hours. Thus, I made this second screenshot based on 24 hour volume. With respect to volume, LEO now finds a place at top #2 position from #9 in the previous case.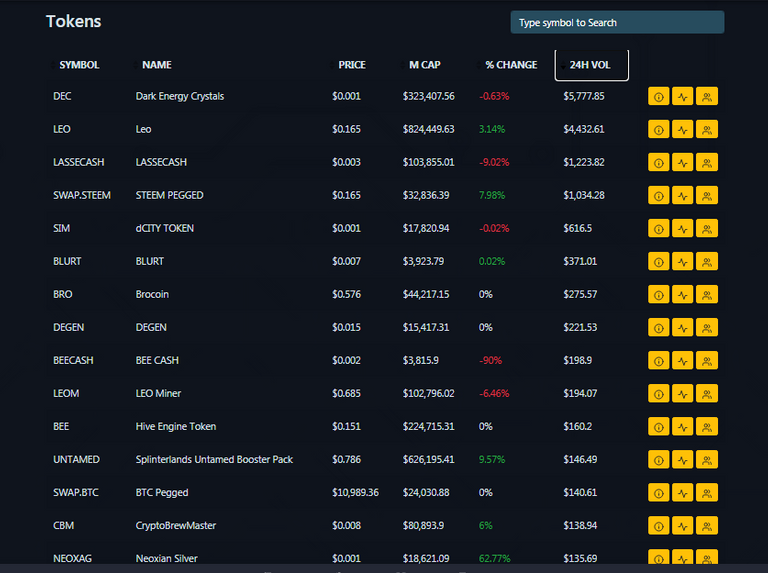 The volume of each token in this case is calculated from incoming transfers of all accounts in the last 24 hours. This shows the token that are in high demand by users at the time being.
Top 5 Hive Tokens I would HODL for 20 Years
It would be very interesting to read what other Hive users and Hive-token investors would have to say. I know at some points, there would be a recurring token for 90% of the those who would want to share their list. In fact, I would want to HODL all the Hive tokens I presently stake/HODL for the long term. Anything about Hive is wonderful so far. However, it's just my way of ranking the tokens as they satisfy my crypto investment goals. Okay, let's see the line-up.
1. LEO
LEO token powers the cryptocurrency and finance related contents on Hive blockchain and posts are rewarded from the LeoFinance community. A hive user can earn LEO by publishing through the website or adding #leofinance as one of the tags in a post that talks about cryptocurrency, finance. Moreover, LEo can be earned from staking LEOM and LEOMM tokens or purchasing them from the Uniswap with ETH.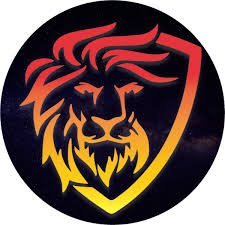 We are seeing LEO at $0.16 today but LEO future looks green with $2 and $37 predicted prices when the userbase of the community rocks 4,000. Read more here. That looks visible in the next 2 years if the present growth trend is followed.
2. SPORTS
SPORTS token powers the sports community on Hive blockchain and posts are rewarded from the SportsTalkSocial community. All a Hive user needs to do is write about real and virtual sports and use the tag #sportstalk. As at the time of writing this post, SPORTS is valued at $0.00001 but this is quite undervalued for a token which powers a huge sector as sports with billions of fans and supported around the world.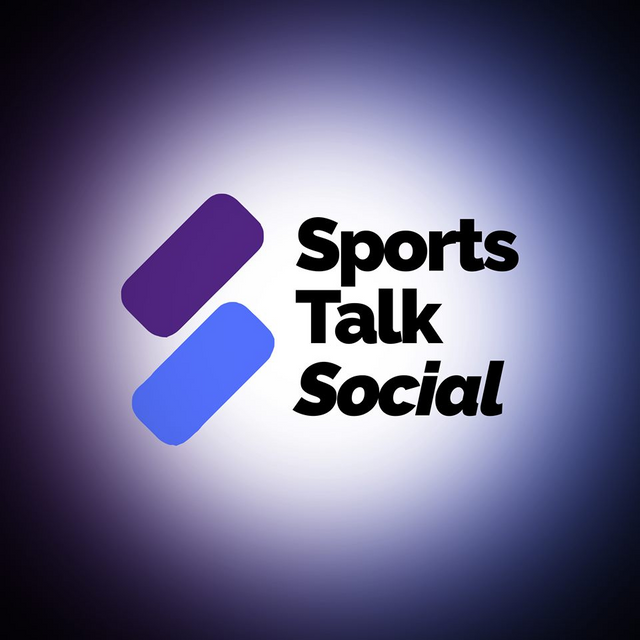 At the interim, the only available way of profiting from SPORTS token is to stake it and curate #sportstalk contents for 45% curation rewards. However, all that SPORTS needs to pump is onboarding of standard sports teams to the community and/or have say 2 games built to utilize the tokens. I'm personally looking at SPORTS at $0.001 in the next 2 years too.
3. LIST
LIST can be used in merchant transactions, staked for rewards and store discounts, and earned through a curation system called Proof of Brain. The token powers the e-commerce community on Hive blockchain and posts are rewarded from the Hivelist community. As at the time of writing this post, LIST can be used to purchase some digital products at Hivelist store from $5 and above.
The Hivelist community also makes it possible to use other other Hive-engine tokens like SIM, LEO, HUSTLER, etc, to purchase from the store. Apart from commerce, another available way of profiting from LIST token is to stake it and curate #hivelist contents for 40% curation rewards.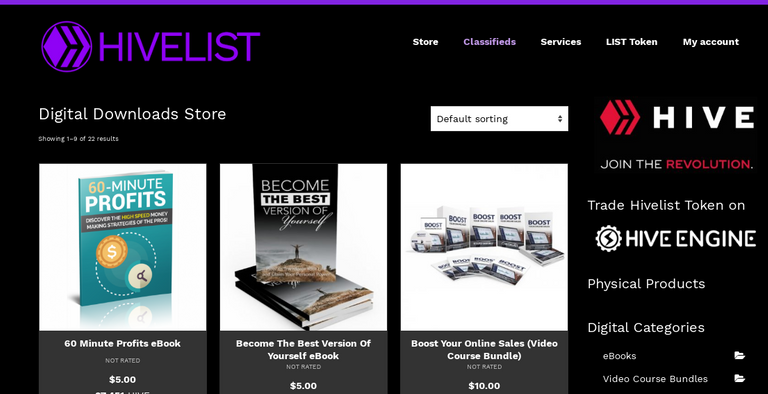 One may even go ahead to secure his personal ecommerce website by the help of Hivelist developers. It's an amazing community with a token which at infancy has a great usecase.
In the near future, I see LIST valued at $0.1 from it's present $0.00113 as it actually has a tangible usecase on the blockchain.
4. CTP
CTP is a Hive token that is used in one of the very advanced communities with huge level of engagement among community members. The CTP community is a real community, and one would say, a family. The token powers affiliate marketing and entrepreneurs' community on Hive blockchain and posts are rewarded from the CTP community. This is one community that members are exposed to lekarn the nitty gritty of online earning, personal branding and email marketing.
Apart from affiliate marketing, another available way of profiting from CTP token is to stake it and curate #ctp contents for 40% curation rewards. CTP tokens can be used outside of Hive on https://clicktrackprofit.com/v2/ and other affiliate marketing websites to buy training materials and as well register into affiliate marketing schemes.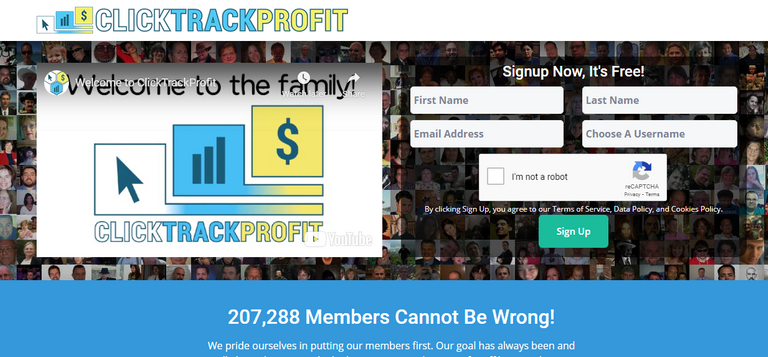 The team lead @jongolson is an experienced affiliate marketer and has brought to bare those experiences in the growing of the CTPO community. Amazingly, every community member are shown how to grow their stakes of Hive and CTP tokens which are spendable outside of Hive blockchain.
Anyone who wants to grow in stake of CTP will enjoy to be a part of "The Road To 10k CTP Tokens - 1 Token At A Time". CTP has a potential of reaching $1 in the next two years as the ecosystem of affiliate market continue to grow.
5. CHARY
Cryptocurrency would earn mass adoption faster than projected when proceeds from crypto are used to directly touch people's lives. It would be a great way of marketing when crypto branded products begin to flood schools, hospitals, etc, in the name of charity. This is the great value that the CHARY token carries.
CHARY token is purely non-profit as staking the tokens for curation only gives back 5% to the curator. It is strictly to help humanitarian workers on Hive to be empowered and supported.
CHARY powers the charity community on Hive blockchain and posts are rewarded from the Charity community. One of the ways that cryptocurrency communities would earn mass adoption is to engage charity activities. There is general perception that crypto is scam but when people turn around to see schools, hospitals, water supply, etc, but a crypto brand attached to it as sponsors, then crypto would be taken much more seriously.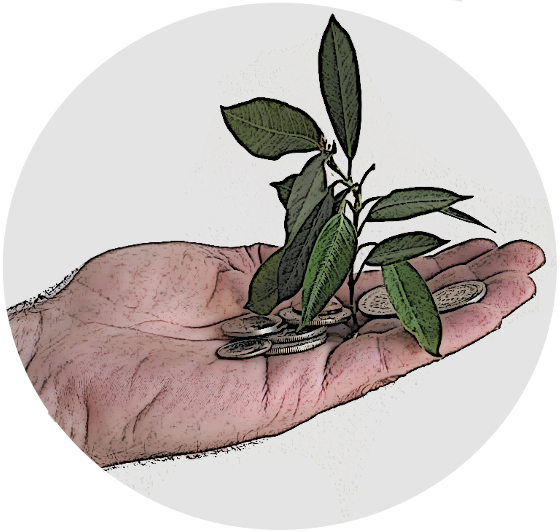 You can read an extensive write about CHARY token and its otential of powering Charity organisations around the globe. Read here. Further get educated on the road map of CHARY token as well as a proposed build of a Charity app on Hive by reading this post by the community leader..
If you are charity worker, head to https://chary.org/, login with your posting key and showcase your roof of charity in a post to receive some supporting upvotes.
The five tokens listed above - LEO, SPORTS, LIST, CTP and CHARY are on top of my list of Hive tokens with great potential for the future. In the tokens are potentials to reshape the world of finance. Let's here your bests....
Posted Using LeoFinance Beta