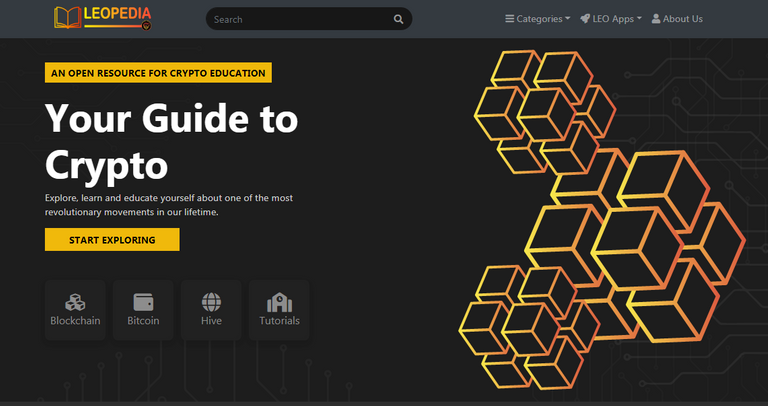 Joining Steem as at January 2018 was driven by the motivation to learn in a new space where new technology would be discussed and I can read as much as I can without paying for the content. I never regretted as so much has evolved around my writing skills. The additional advantage was that I started earning from the learning expectations that brought me here and sooner than I thought,m the earnings had a good slot in my daily income stats.
Till today, the worth of knowledge I gather on this blockchain cannot be quantified in USD. They're with me as long as I keep them and they may help me acquire/save much more money in the future. Getting to read creative blogs by awesome writers on Hive is something very challenging and I task myself daily to improve in quality.
The above brief exposition is what inspires this third edition of #AboutHiveDapps writing contest which seeks to help Hive users to discover awesome Dapps built on and for Hive and then maximize them fully for their daily operations on this blockchain. I am so excited and fulfilled to be able to spare some tokens as a reward to those who participate in the contest while helping them to learn.
Moreover, I choose to give out rewards in stake in order to help the beneficiaries build up their investment here as whet we see today is quite small when compared to what shall be when there is mass adoption. I stood on the shoulders of many to reach this far and I hope I can also help other up the ladder. I remember when a good curator told me "stake your tokens and see them grow so you can vote for your friends". That singular advice has paid off for me.
Already, two editions of the #AboutHiveDapps weekly contest has been concluded and over 50 LEO has been given out in rewards.
Certainly, it won't all revolve around LEO dapps, other Hive-token based dapps would be covered.
A CONTEST EMERGES
Go to [Leopedia](https://leopedia.io/, read articles about cryptocurrencies and blockchain. Write everything you discover and share your experiences in a post.
This writing contest is a little one sponsored by myself yet. I hope to have sponsors join me. Anyone can join owing to the fact that the needed information is a crucial one for the chain, but my rewards will only be for new users who do have less than 100 LEO Power.
As the beneficiaries grow in their rewards past the 100 LEO stake, they won't get staked rewards anymore but can receive upvote rewards in posts and comments.
FOCUS
Go to https://leopedia.io/ browse through your favourite topic and read through at least 3 articles.
Create a post including excerpts from the articles you read and summarize what you learnt.
Be careful to quote appropriately to avoid plagiarism bot.
State the author and put a link to the article you read.
make a screenshot of the top section of the article you read.
Below are the further details for the writing contest:
TOPIC: "Crypto Knowledge from LEOEDIA: (add your own topic)".
Word Length: Minimum 3 minutes read
Number of Pictures: Minimum 3 screenshots with explanations
Submission Interface: https://leofinance.io/
Post Tags: #leopedia #leofinance #abouthivedapps #hivetokens #dappreview and others
Entry Validity: 72 hours (3 days) from the age of this post.
IMPORTANT
Make your post as detailed as possible.
Share your post on Twitter using leofinance link.
Put link to your post in comment section of this contest prompt.
Reblog this post for wider reach.
PRIZES
Full upvote from my LEO curation accounts @uyobong.venture to every submission (both posts and comments),
Vesting of 30 LEO (10 LEO Each) to best three entries (only for users who have less than 100 LEO Power)
The prices may increase as sponsorships emerge.
CALL FOR SPONSORS
If you are interested in supporting this contest, you may:

LeoFinance is a blockchain-based social media community for Crypto & Finance content creators. Our tokenized blogging platform (https://leofinance.io) allows users and creators to engage and share content on the blockchain while earning LEO token rewards.
Follow @leofinance for official updates
Posted Using LeoFinance Beta