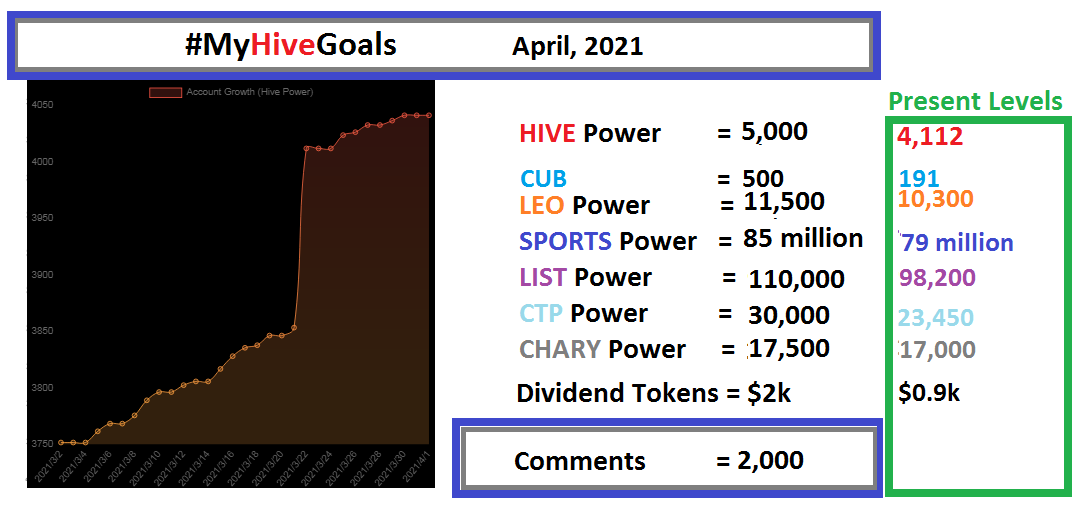 Two days ado, I was talking with friends and we had to discuss investment options we have and mine staged was crypto and Hive in particular. As the discussion ensued and I made my best to convince them why they should join Hive and also throw in some bucks to join the DeFi options as well as curation games we have here. I made bold to tell them that I should retire from financial hustle at 45 and just live the remaining years of my life in financial freedom and leisure.
Just as simple as it sounds, I'll soon start the countdown to the retirement and you can guess when. Probably when HiVE is $20, LEO = $25 $SPORTS = $1, CTP = $5, LIST = $1, CUB = $50, and you can attach the proposed prices for other choice tokens. It may look like I'm futuristic into 2030, but we could likely have it earlier, maybe in 5 years from now.
With the growing popularity of crypto and its endorsement by many corporate fronts, and the careful push of Bitcoin to $100k price, 2025 may become a vry strategic year for all Hive investors. When that time comes, I want to be honoured as one who sae the future for Hive tokens and did his best to engage the respective communities now.
Each month from January 2021, I have been careful to set tough monthly targets for #myhivegoals and that has really helped me to stretch and it was remarkable that I crushed awesome milestones at the end of March. April would not be an exception, although I have some huge finance-demanding projects this month.
The journey to hitting these goals for HIVE, CUB, LEO, SPORTS, LIST, CTP, CHARY and my holdings for the dividend tokens like INDEX, CTPSB, DEHGE, LBI, BRO and other tokens. It seems we've been into a bear season for the second layer tokens and it feels good to have them cheap before the next bull pomp. It's cool to see the gradual rise from the baseline values towards the target for the month of April. The present levels as stated in the banner image.
It's planting season here and I think I have Hive seeds to plant so when the harvest season, I won't be left out. Who's in with me. let's ride!
Posted Using LeoFinance Beta