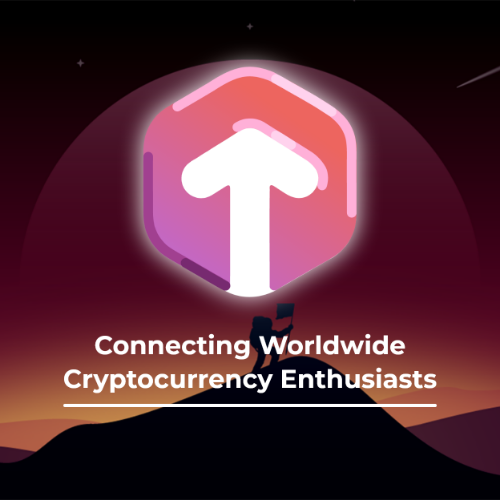 source
Each passing day, we are seeing the emergence of new cryptocurrency-powered tech and internet solutions. This is ushering us closer to cryptocurrency mass adoption. The more the options, the merrier. A more wonderful thing is that from Bitcoin which was only a store of value, we now have multiple cryptocurrencies with utility applicable in every day life.
With the importance that information plays in technology revolution, many cryptocurrencies are tied to rewarding contents as opposed to the "free" contents shared on centralized social media. Soon, crypto powered social media will overtake.
Thanks to @Trumpman for sharing thoughts about Torum. I registered thorough his link and earned 75 XTM tokens. He also earns same. Creating a new TORUM account through a referral link makes the referrer and the referred to share 150 XTM tokens. TORUM is alleged as a crypto-centric social media platform that aims to form a powerful one-stop ecosystem by bridging the gap between cryptocurrency communities across the world.
TORUM prides to spark conversations and engagement at its optimum level via multiple tiers - personal profile clans and companies. The TORUM ecosystem is powered by XTM, an ERC-20 utility token. Users in the TORUM platform earn XTM by carrying out daily, weekly and once-in lifetime tasks/missions.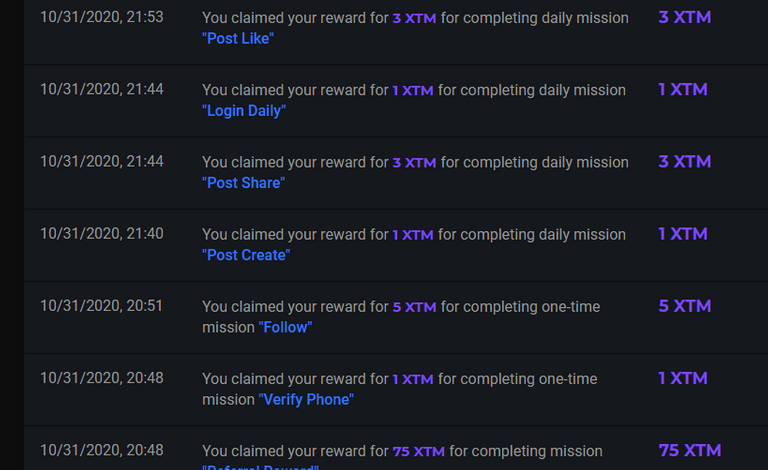 On completing your first set of compulsory tasks/missions, you would be able to earn as much as 575 XTM. This excludes earnings from all the referrals you have. As at the time of writing this log, XTM is worth $0.05 (5 cents) each. Earning thousands of the free tokens gets much easier for any new user.
Much about TORUM can be read through the Whitepaper. However, these few lines are very factual ans seems to be winning points for the new crypto-powered social media.
In a short run, TORUM is going to distribute 40% of its total token supply back to the ecosystem through its mission systems. The 400, 000, 000 XTM is expected to be claimed by the community within one year through the Daily Missions, Weekly Missions, Special Mission and One-Time Missions.
To add a twist to the tokenomics, TORUM has come up with two long-term plans to control the circulating supply of XTM: (i) Token Depository & (ii) XTM Buyback-and-Burn
Mechanism. - source
Don't fail to register using my referral link so we both can share the free $7.5 instantly. The sign-up process is simple and interesting.
Already, there are a lot of Hive communities settling on Torum and I hope to see more Hive communities pitch there. It platform promises to be an awesome outlet to market crypto projects and airdrops. Unlike Hive, TORUM contents are much like Twitter. It's time all Hive communities go set up themselves there and share links back to Hive.
Exciting to see these developments in the crypto sphere and this would help mop up some attention to cryptocurrencies and open the eyes of internet users to the multiple utility that are possible with cryptocurrency and blockchain technology.
My Referral link: https://www.torum.com/signup?referral_code=creativevoice
Posted Using LeoFinance Beta