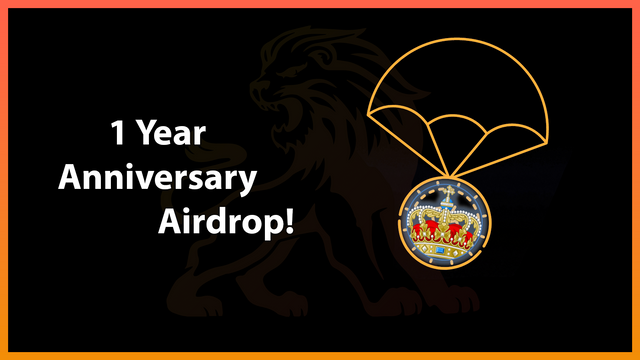 About 4 days ago, I had in this post intimated how my stake of LEO token had afforded me over 37,000 HUSTLER tokens a few weeks ago and how it had become a prerequisite for the the airdropping of SPI tokens to celebrate the first anniversary of the LeoFinance community.
The anniversary airdop proposal was announced in this post and qualification for the receipt of the SPI token airdrop was to hold at least 1,000 LEO in stake and the screenshot date was billed for Sunday, July 12, 2020. The beautiful thing is that it was the first airdrop organized by the LeoFinance community since its inception.
There haven't been any official airdrops to LEO stakeholders before (just other Hive community-created tokens being airdropped to our community of stakeholders).
As at the time of the time of the announcement, I had held about 25,500 LEO in stake which has been accumulated over the last four months. Though I would have loved to stake more, other financial engagements would not allow me to do so. However, I was sure of reciving some SPI tokens which is a token of the @spinvest community, though I did not know the token sharing formula.
Lo! SPI Tokens were airdropped yesterday

I got one of the surprise gift moments in my journey when I received as much as 6.57 SPI tokens courtesy of the LEO stake I held. That was quite huge as the tokens are worth about 15.4 HIVE ($3.5) at the current exchange rate. I have been so grateful for that awesome gift.

While still celebrating that much gift, I again woke up early today see an additional 12.31 SPI tokens from @Taskmaster4450le and that kept my mouth literally opened. That was a "huger" surprise. He explained the reasons in this post and I am so happy to be qualified alongside other six awesome Leofinance community members.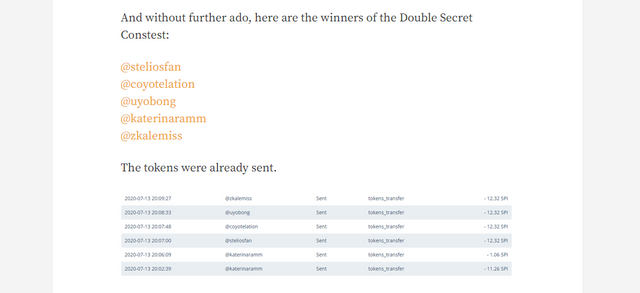 I am deeply grateful to @khaleelkazi, @Taskmaster4450le and the committee who thought if this and gave out the prizes. This gift of 18.88 SPI token means much and I'll keep playing my part to help build the community.
It is no more news that LeoFinance has stood out to be a community of community on Hive with awesome creations and developments as well as the token LEO being strategic in serving as a reward for talking about the holdings and investment of other cryptocurrencies.
It can only get better!
---

Meanwhile, I'll be glad to curate a fresh #leofinance content published from the https://leofinance.io interface. The post must not be older than mine. Feel free to submit the post link to the comments section of this post and consider adhering to the #posh rule. Already, I have made a couple of guide posts to help you create acceptable leofinance posts seamlessly:
Know the LeoFinance Ecosystem
https://leofinance.io is an online community for crypto & finance content creators, powered by Hive and the LEO token economy.
Posted Using LeoFinance