Naspers (NPSNY) / Prosus (PROSY) make up the lion's share of my self-directed portfolio. Today, Naspers increased while Prosus decreased.... a rather odd event since they usually trade together. Naspers is the parent company and majority owner of Prosus, which owns a 30% stake in Tencent (0700.hk/TCEHY) among other things. Yes, that Tencent.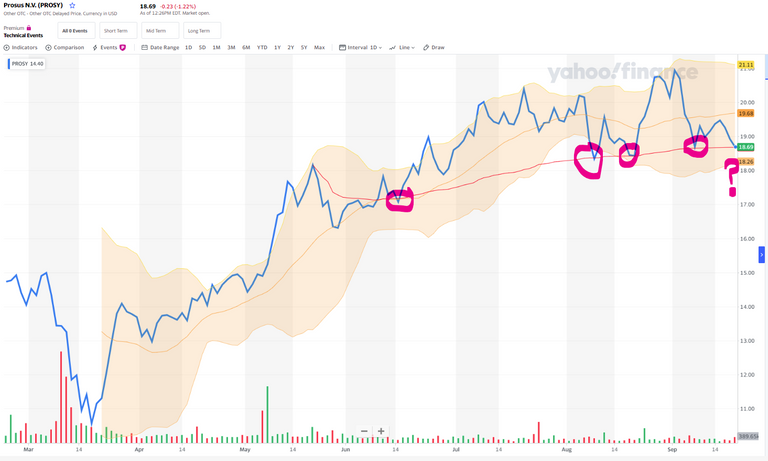 Applying an anchored VWAP across its first peak emerging from the big dip earlier this year, we see that the line was able to predict the bottoms of all the recent dips thereafter.
Is now the time to add more?
Posted Using LeoFinance